Ok, I'm here because I know Revora Net is a large community and offers hosting of C&C projects. As of now, our homepage and forums are hosted by
NavHost
which has occured to have a massive amount of downtime and slow-downs in last months. Me, my team members and co-leaders, and the project community is tired of it, and then I have been considering you. Your quality seems to be perfect suited, almost no downtime.
Red Alert 3: Resurrection
ModDB Profile:
http://www.moddb.com...the-endless-war
Homepage:
http://www.resurrection.navhost.com
(Want to get hosted by you instead)
The project has been alive for some months now. We have prooven a lot of progress on ModDB with our models, soundtracks and logos/world info. However, we will start working a bit more off ModDB now, not stopping, just a bit less there.
Story [START]

What can people do when war threatens their very way of life? Should the leaders of countries stand idly by while their enemies grow stronger every day?
The Soviet Union is shattered, The Empire of the Rising Sun have been forced back to their homeland, and the Allied nations are barely managing to maintain order and stability after their hard fought victory. There is a vacuum where these great nations once stood: but who will fill be strong enough to fill the vacuum, and take their rightful place as the world's only superpower?
Germany, tired of being the bootlick for the Allied nations has began to show signs of separatism, and has even started hostile actions against their former comrades in arms, but who is funding this rebellion?
The allies have detected strange activity at the south pole, and there have been reports of various Political and Military leaders in Africa uniting together under a new, secretive cause.
All out war is about to begin; the Empire of the Rising Sun, the Allies, the Soviets, the new republic of Germany and the mysterious force behind the situation in Africa and are all preparing a new army, with even deadlier weapons.
But who will be left standing after the last bullet has been fired?

That decision is yours, and yours alone.
Features:
4 brand new fully functional factions!
A bunch of new protocols for all factions!
A campaign with 60 missions focusing on all factions!
Over 200 new units and structures!
Over 20 new multiplayer maps!
A map pack with 15 maps based on previous C&C games!
All units from Red Alert 3: Uprising!
Modified A.I. computer system!
Cinematics from RA3, RA2 and YR!
New cinematics and full motion videos!
Some balance changes and bug fixes!
And much, much more for you to explore!
Our mod has around 25-30 team mebers and we are working hard with the mod. We will accomplish what we have started.
Here is some of the models and concepts we have made: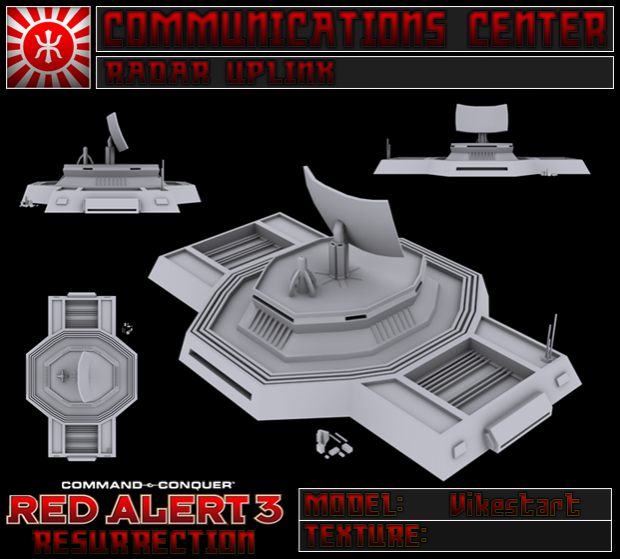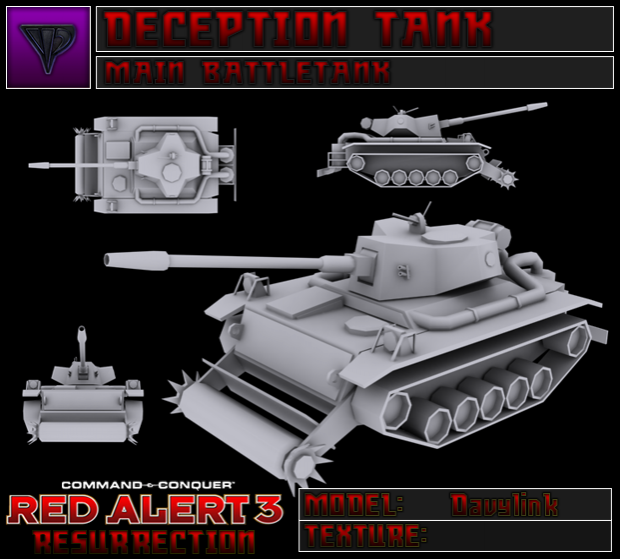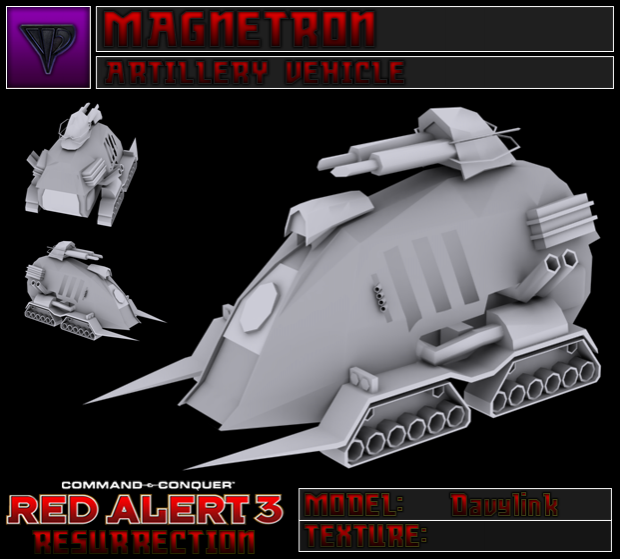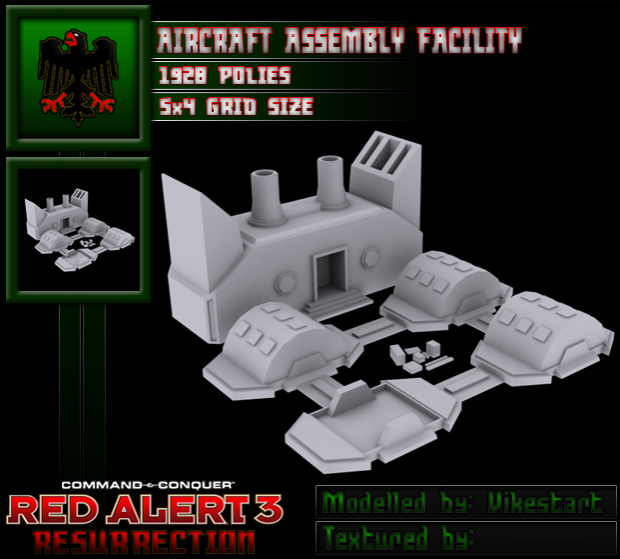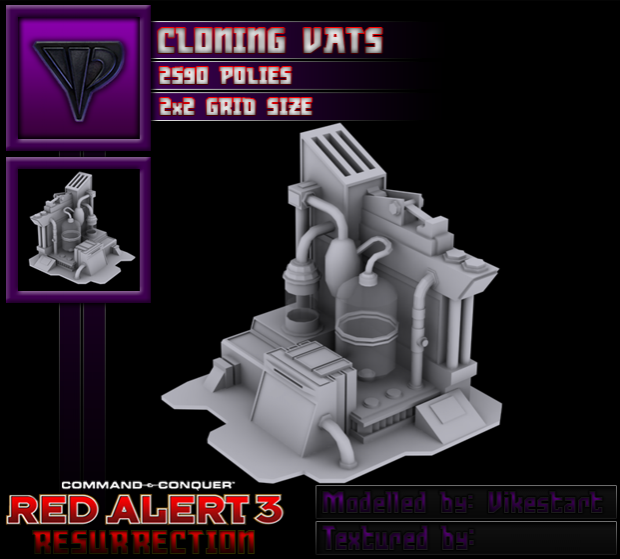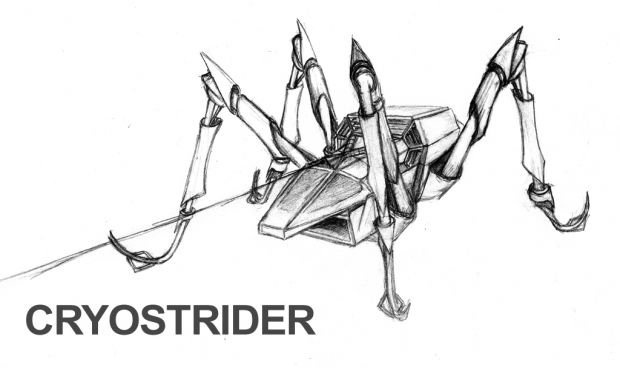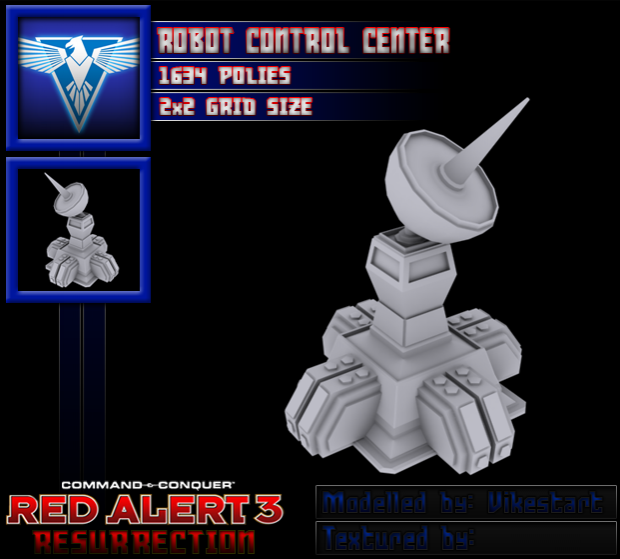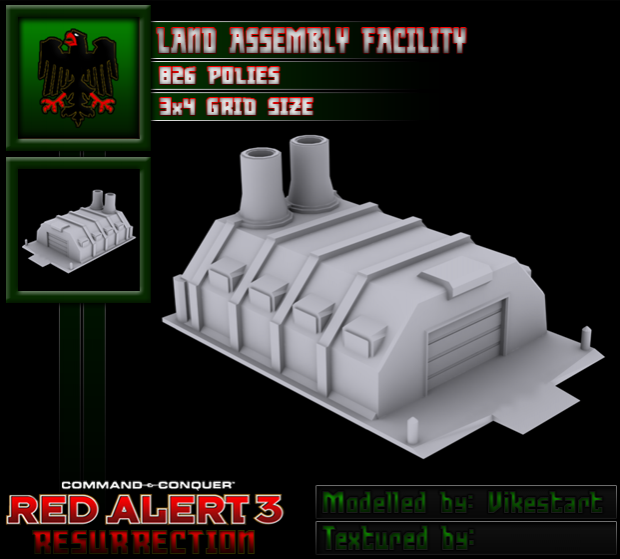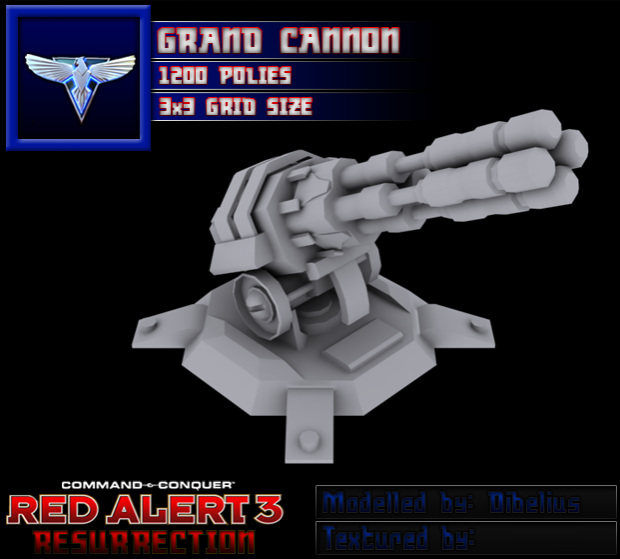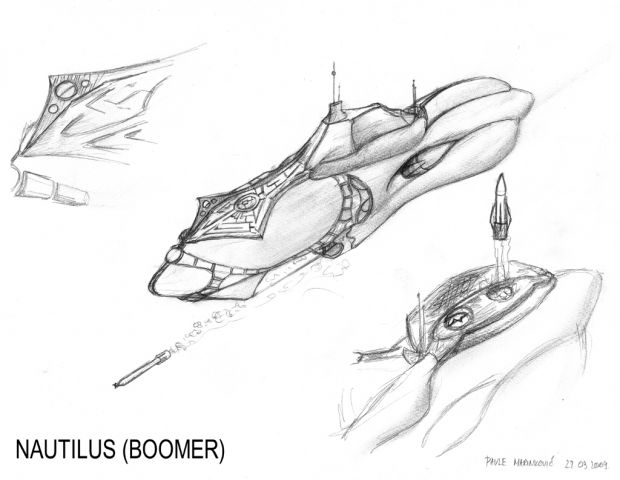 CONTINUEING IN THE NEXT POST! I COULD NOT POST ANY MORE IMAGES!