This Modification has been running since February this year and since then the team has grown and been Hard at work. In this news article i will summarise the work so far since February.
From February till May, the Modification was a one man show stuck in the concept stage with little progress. However, come May, a modeller joined the team, Christian Giessl (Nagrach) and immediately began work on some cruisers and battleships. The results were stunning considering these were Christian's first models ever: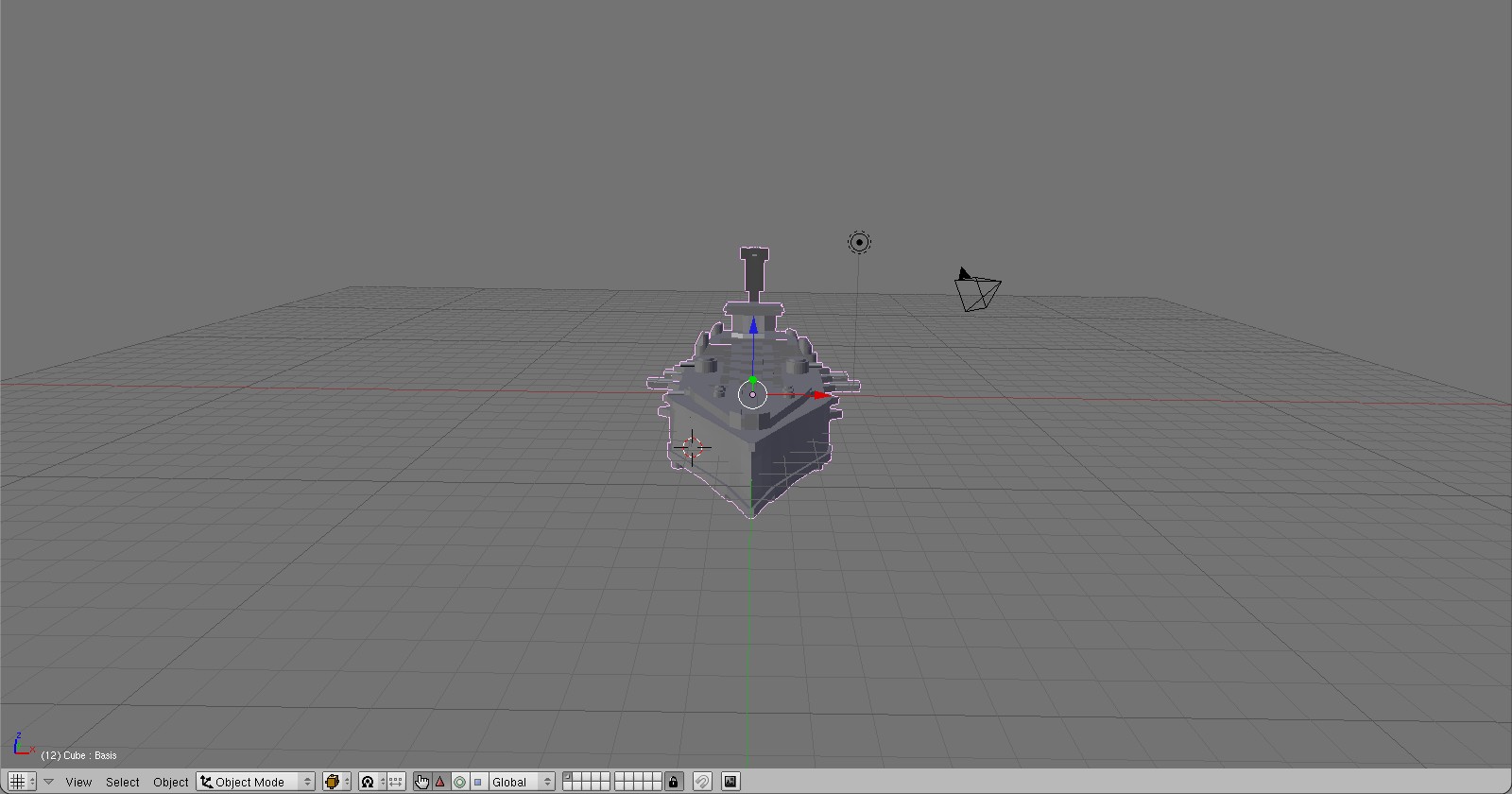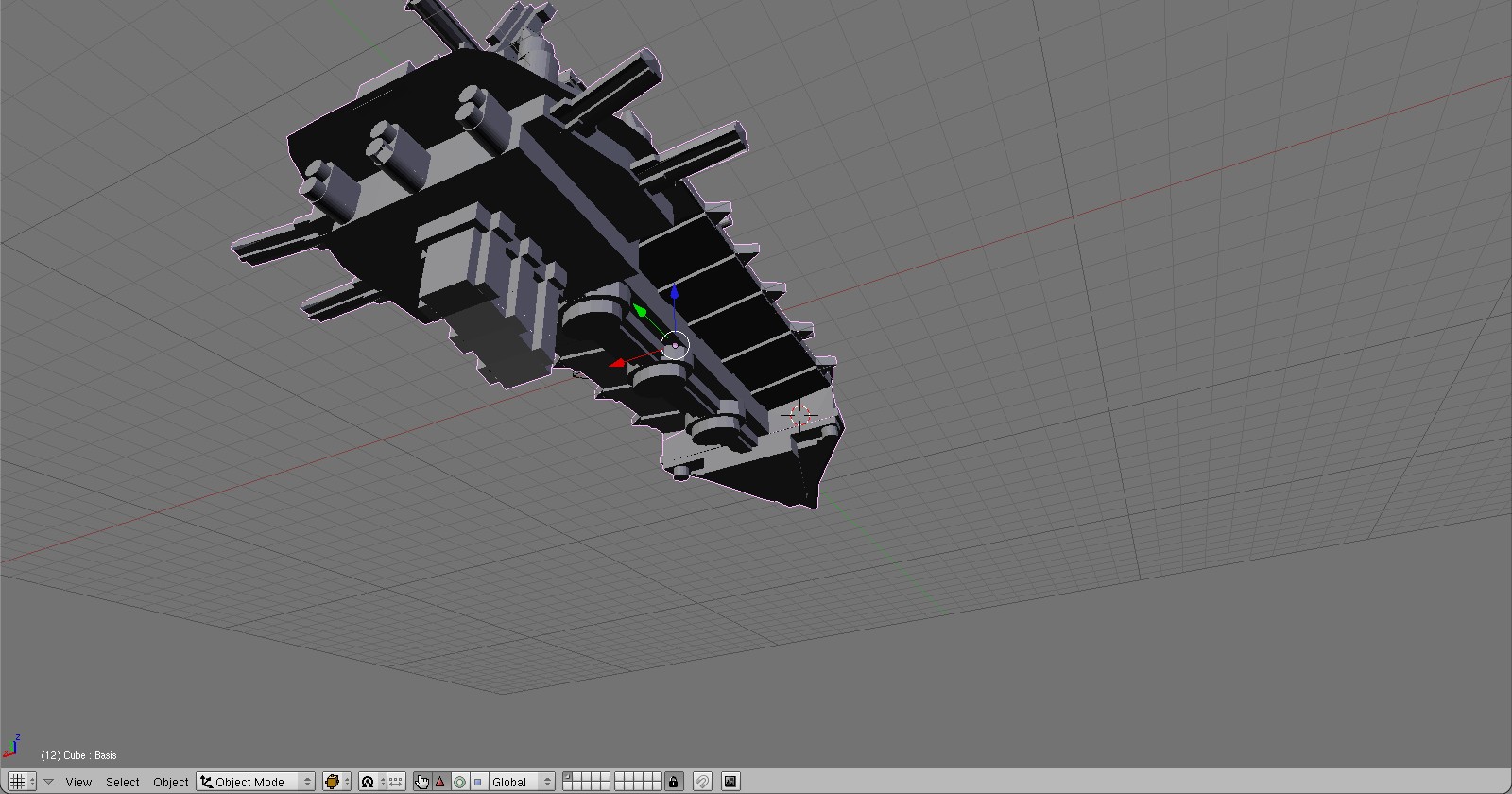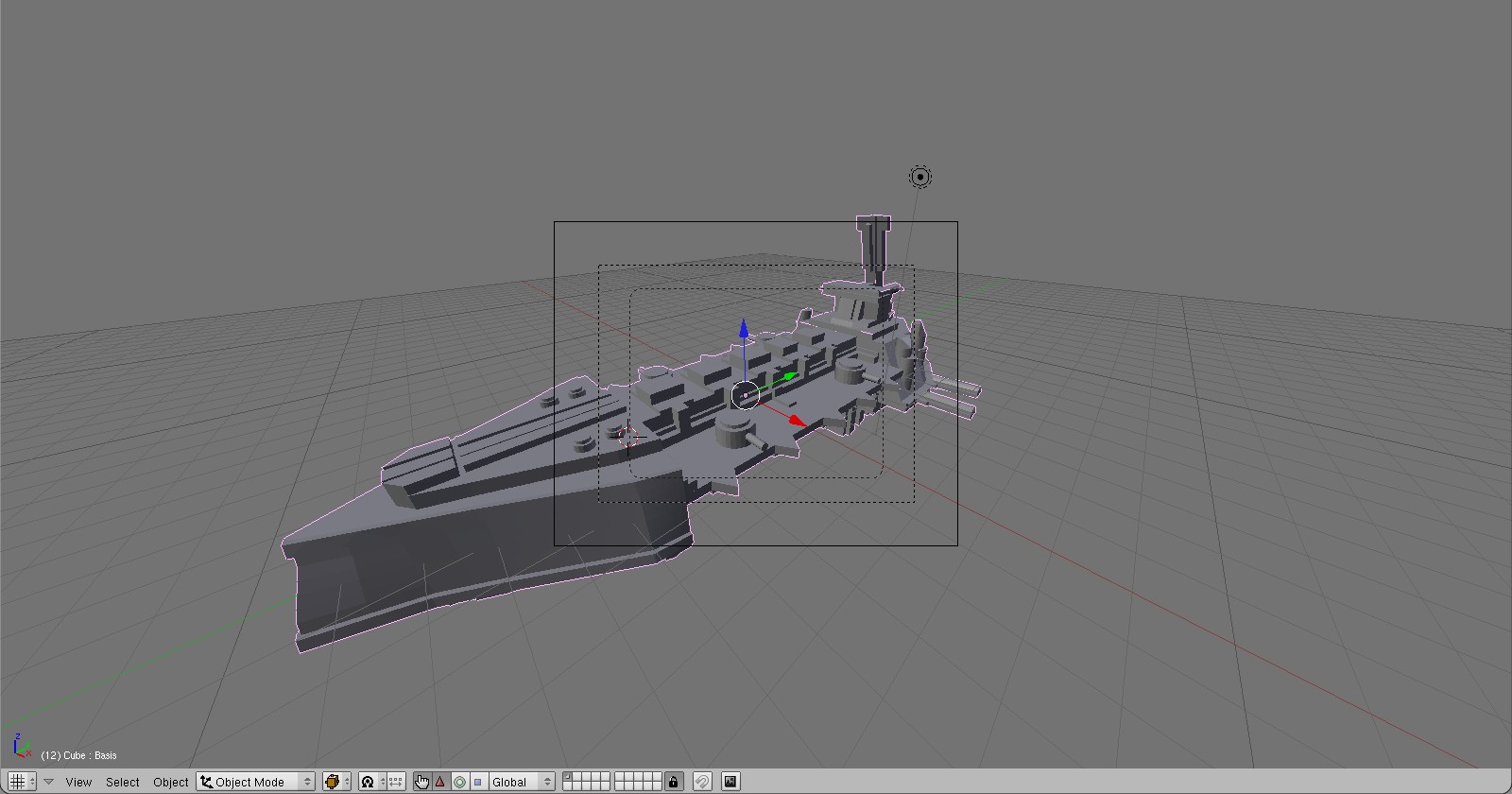 Here you can see his first model the Chaos Infidel Frigate. At this time we had no texturer, so these models and the ones still to come remained as the standard grey (and unfortunately remain at this stage till this day). Within just ten days Christian completed his second model again to an amazing standard: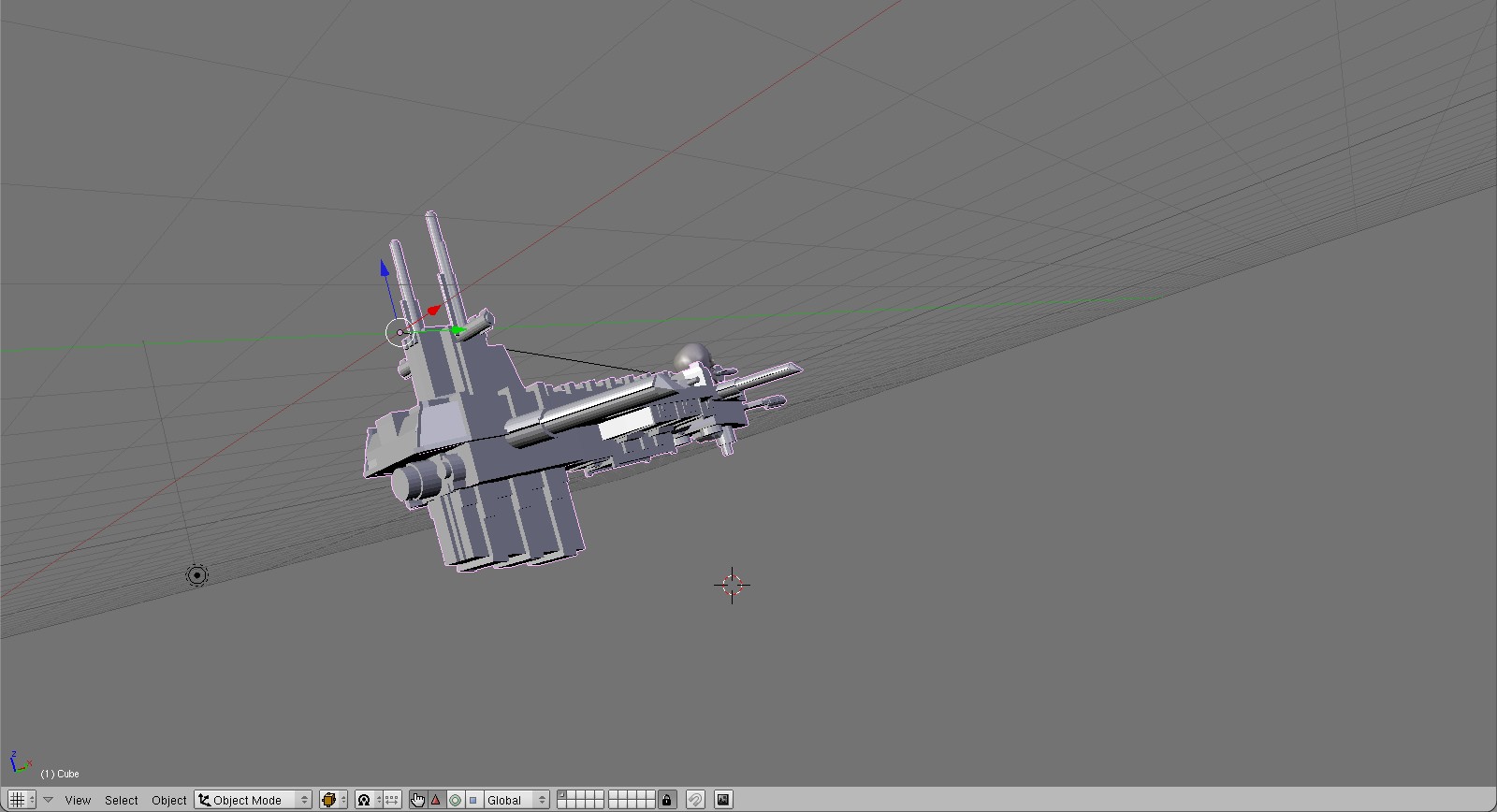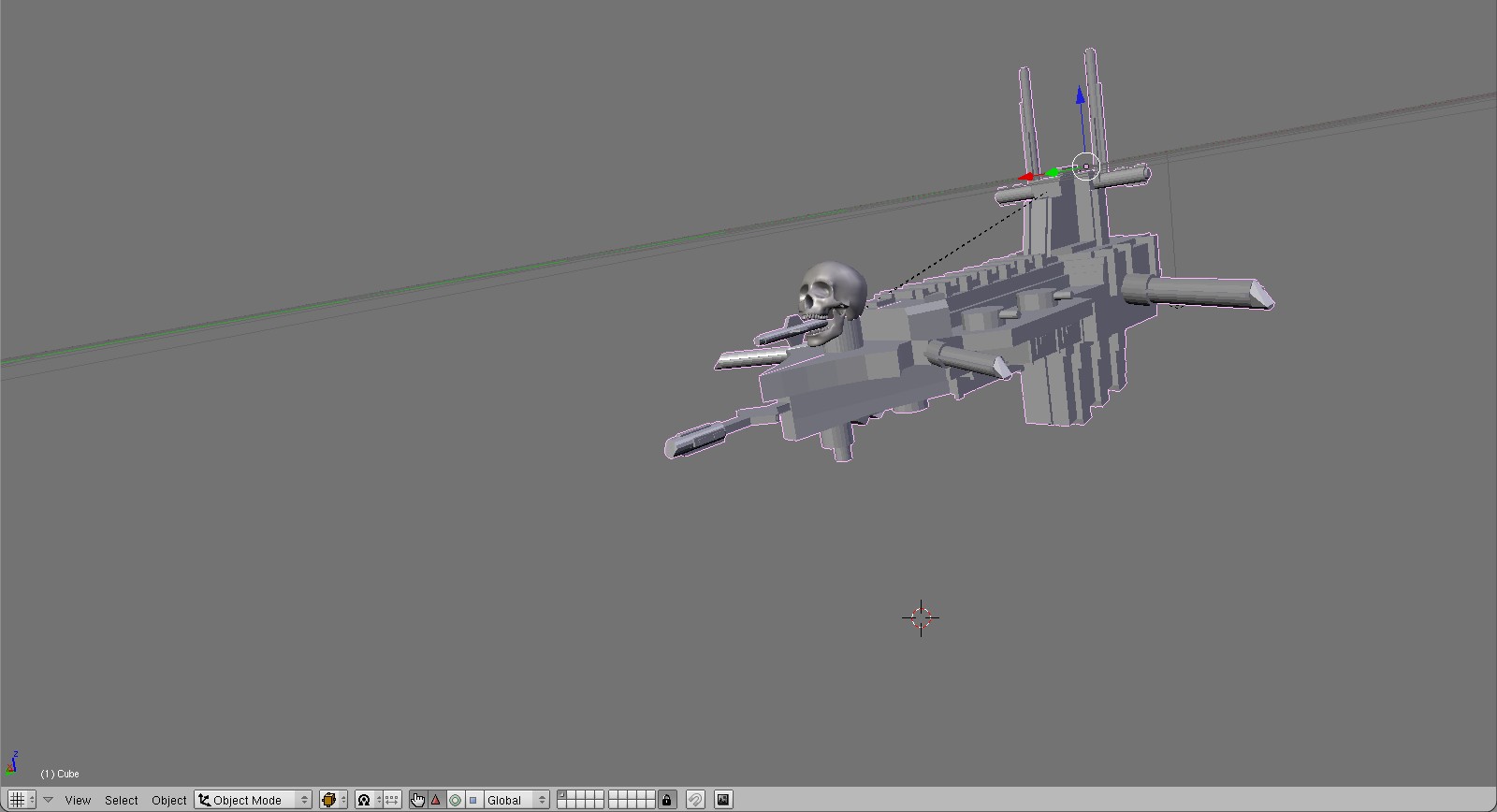 Later that month, Christian brought us another outstanding model, this time of a Chaos Desoiler Battleship with some amazing detail: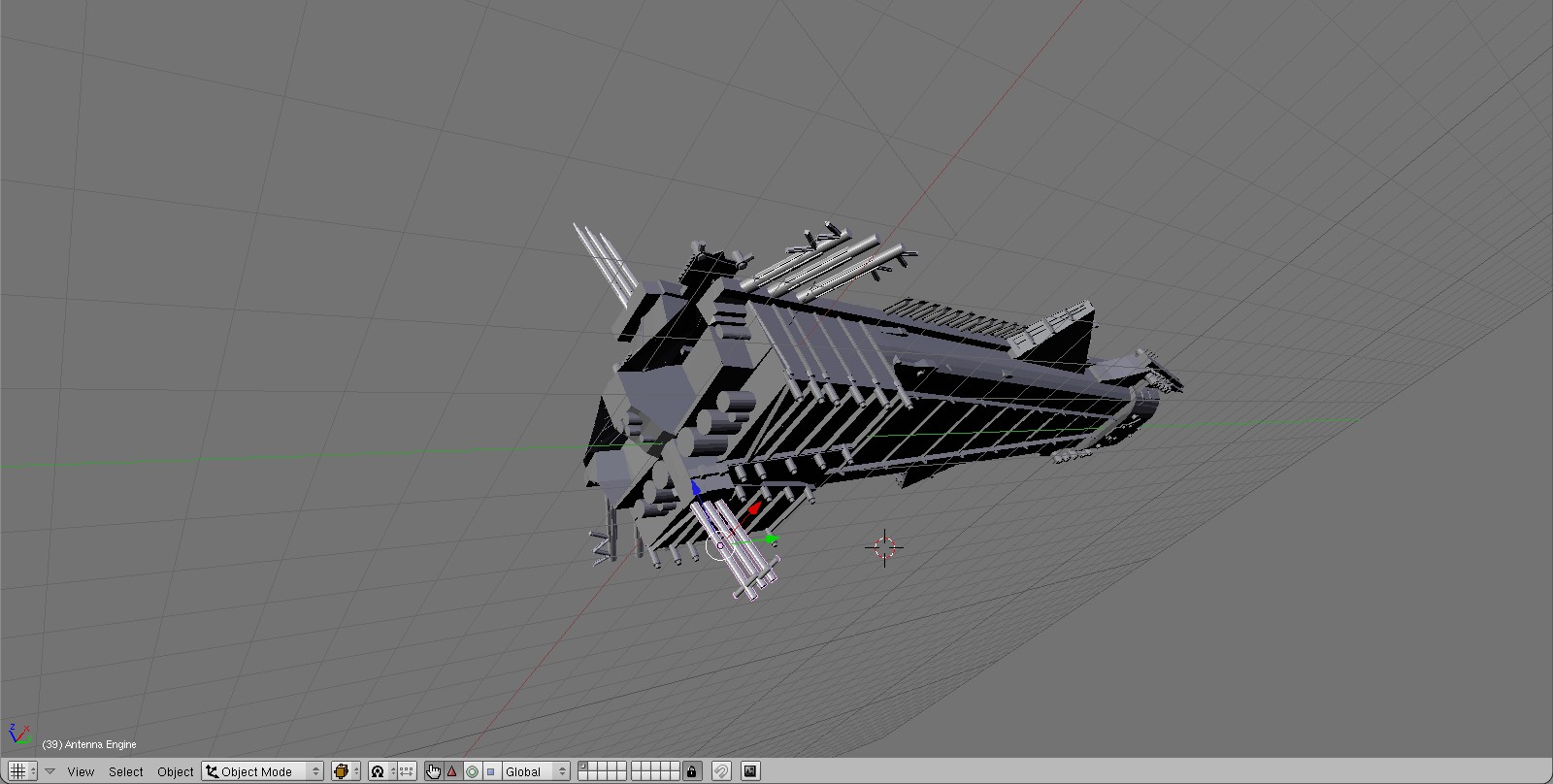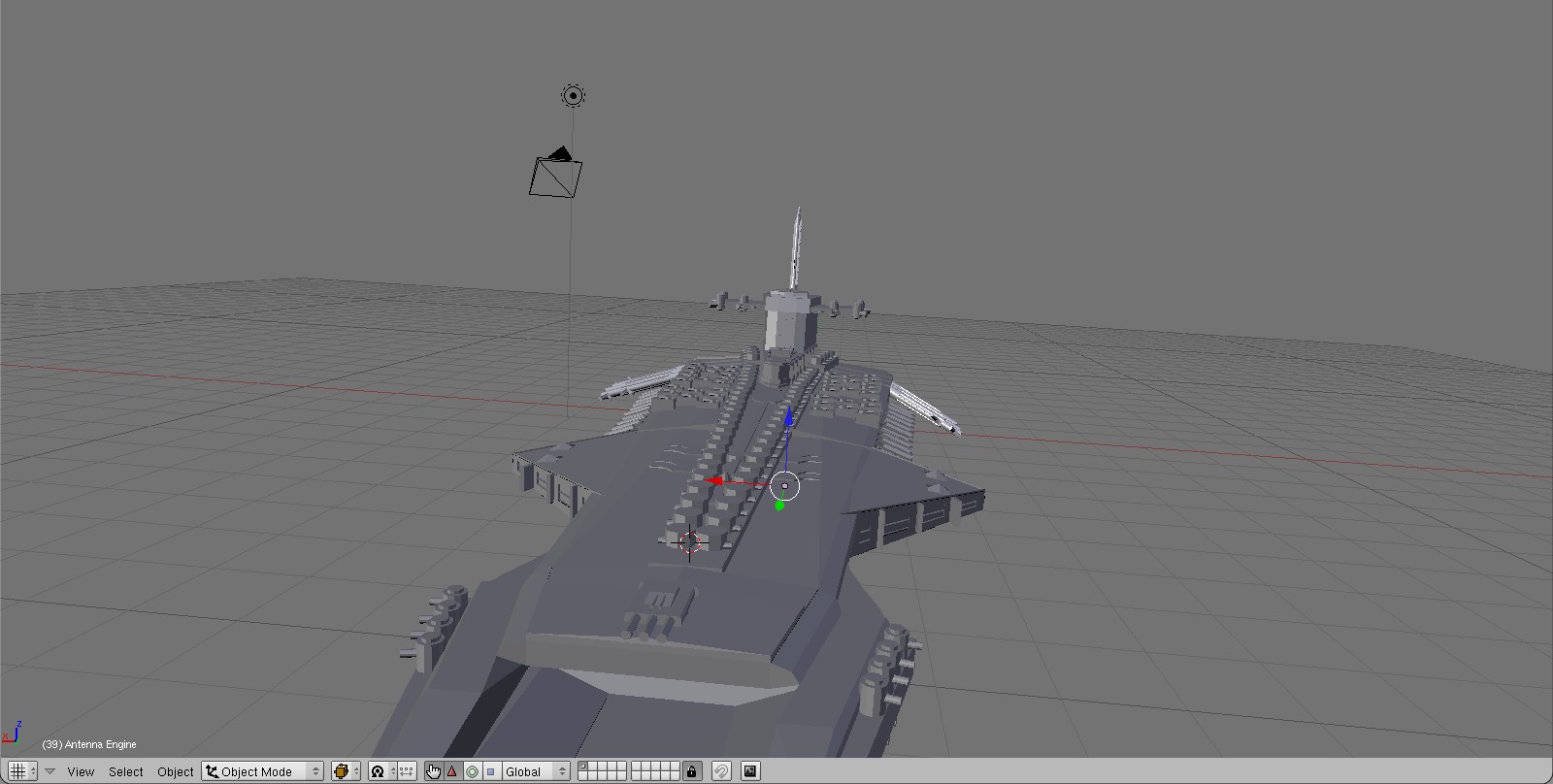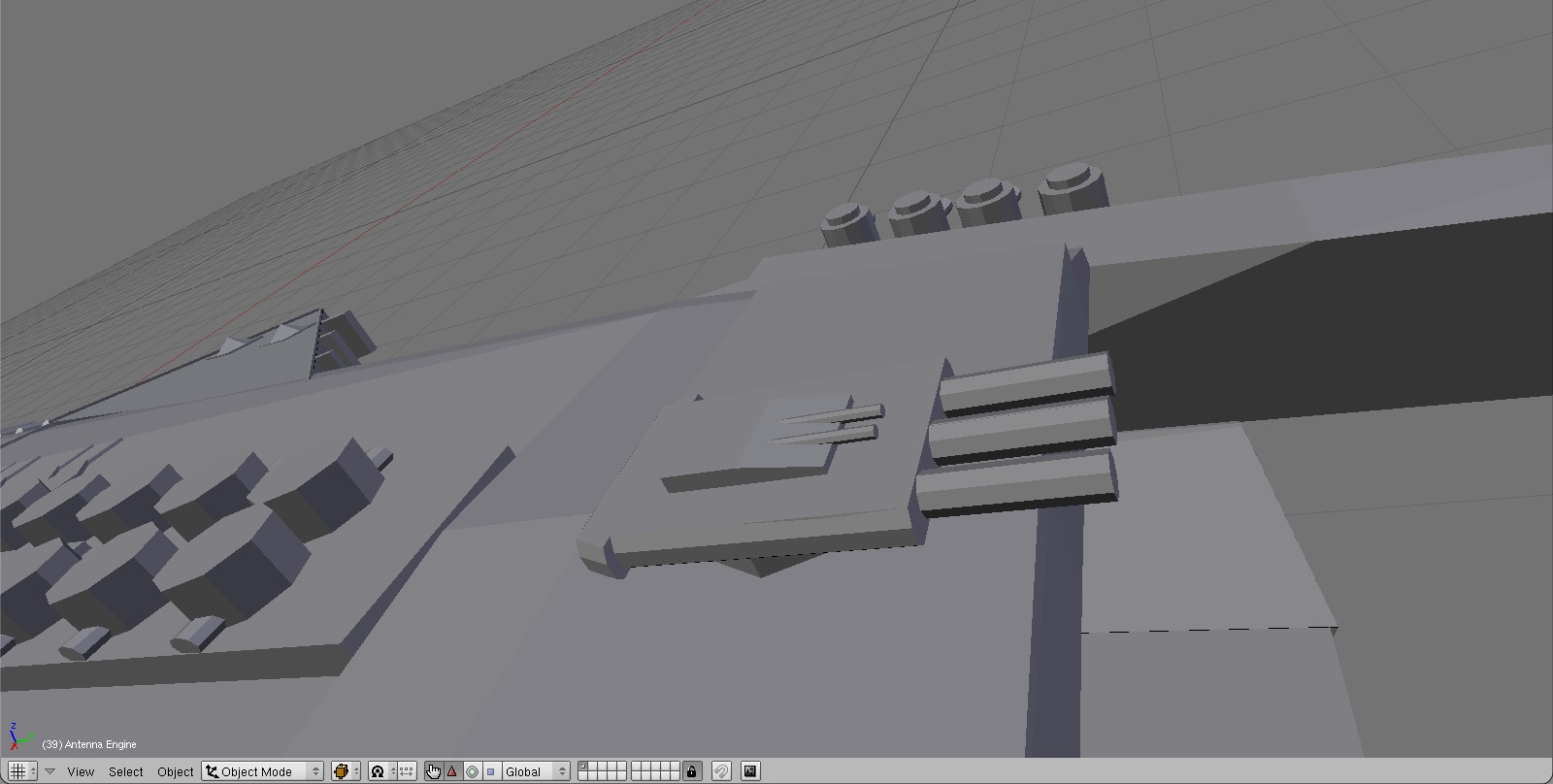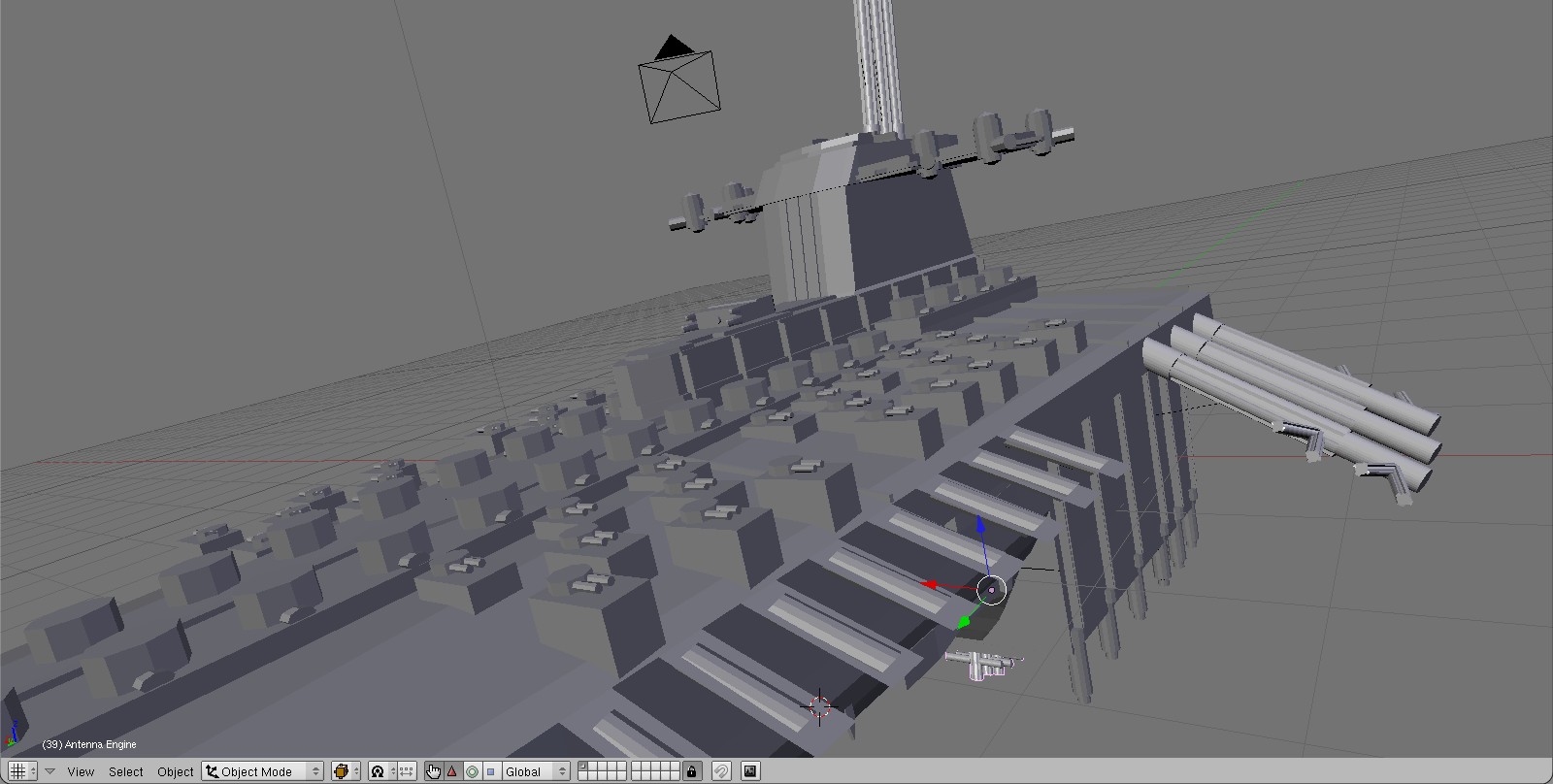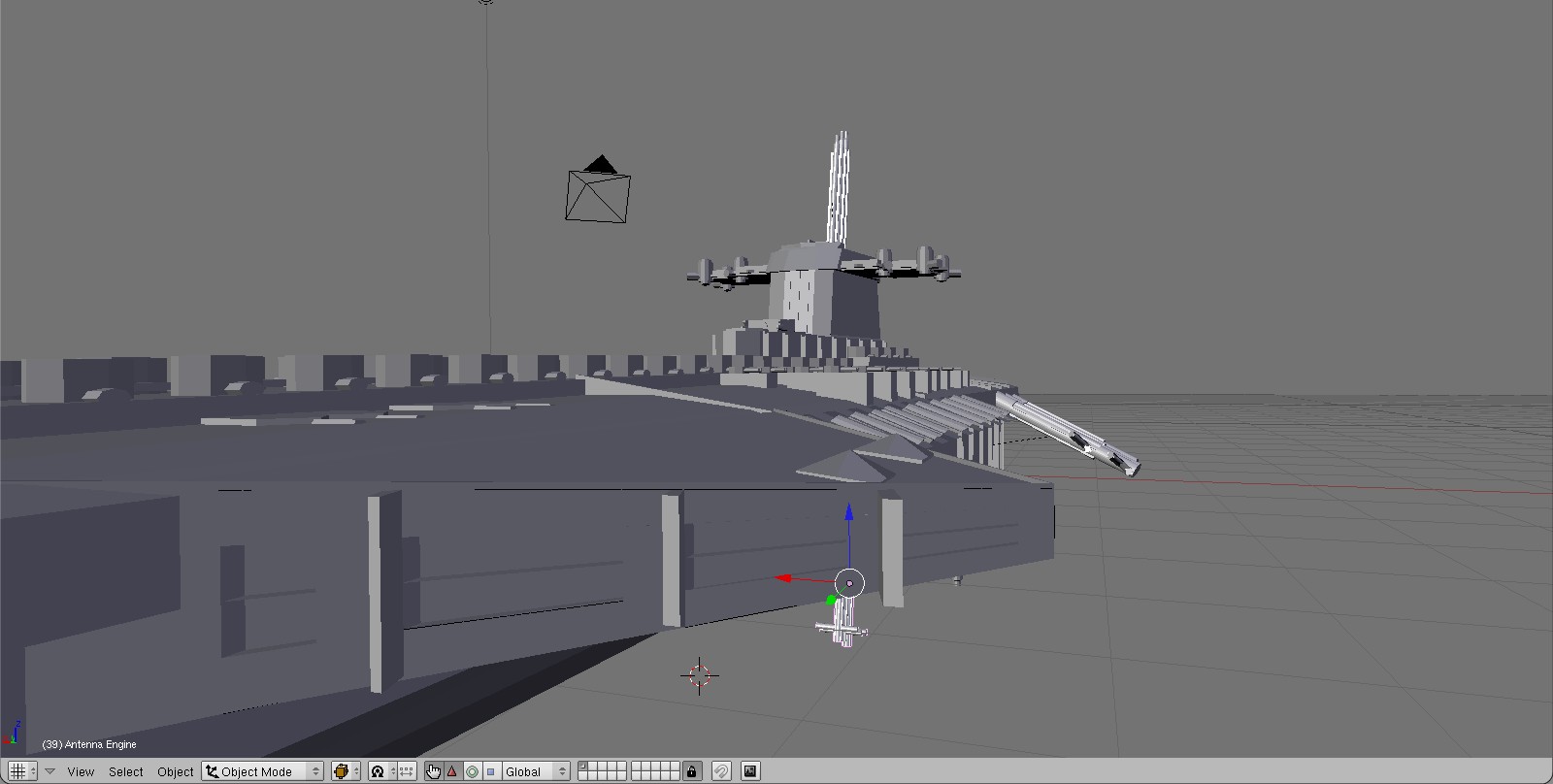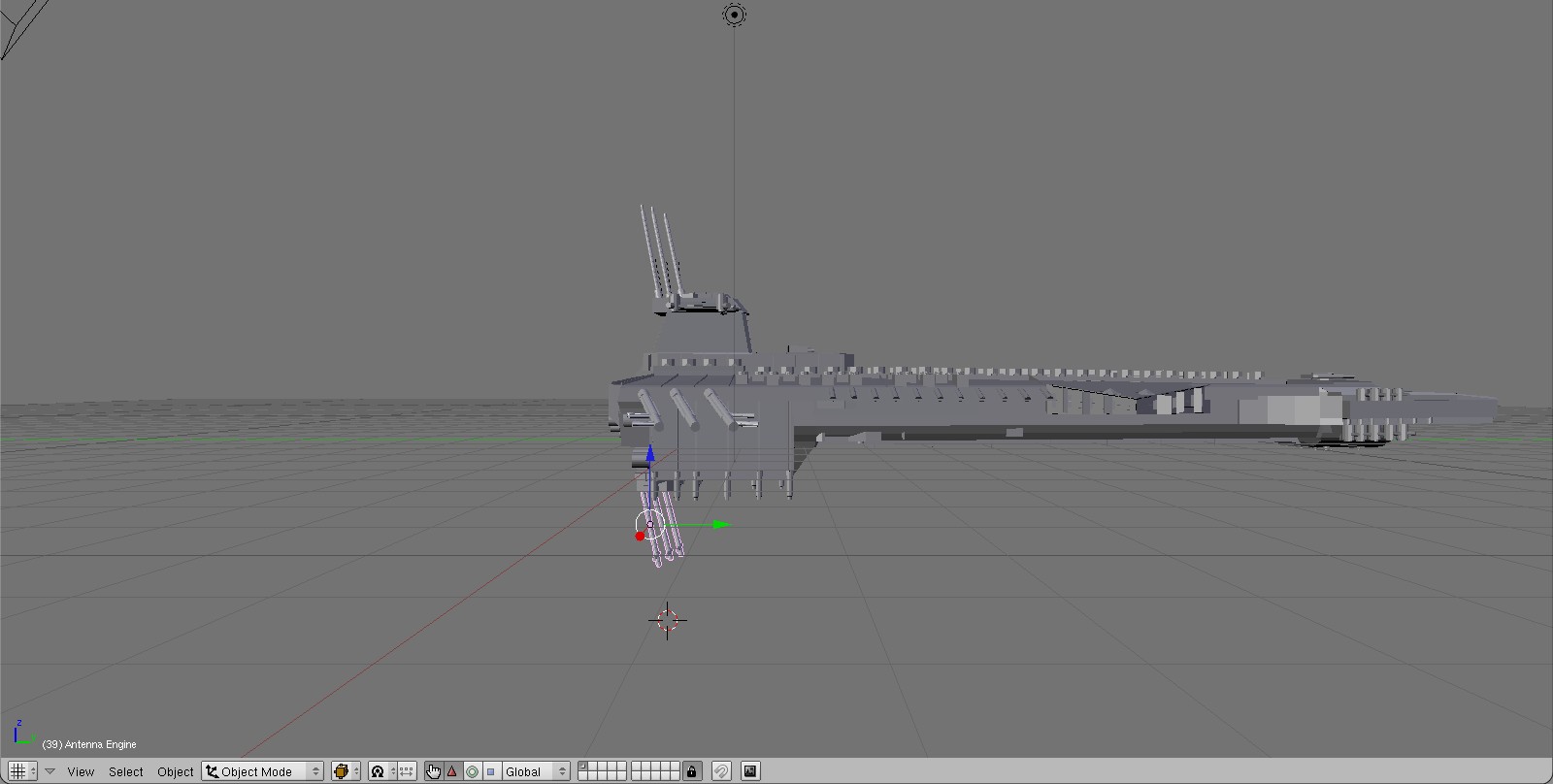 Following the development of these several models, we managed to acquire another modeller, a certain Mark Gilmore (Gilly6666). Who immediately went to work on some fighters for the game, releasing this untextured Chaos Hellblade fighter: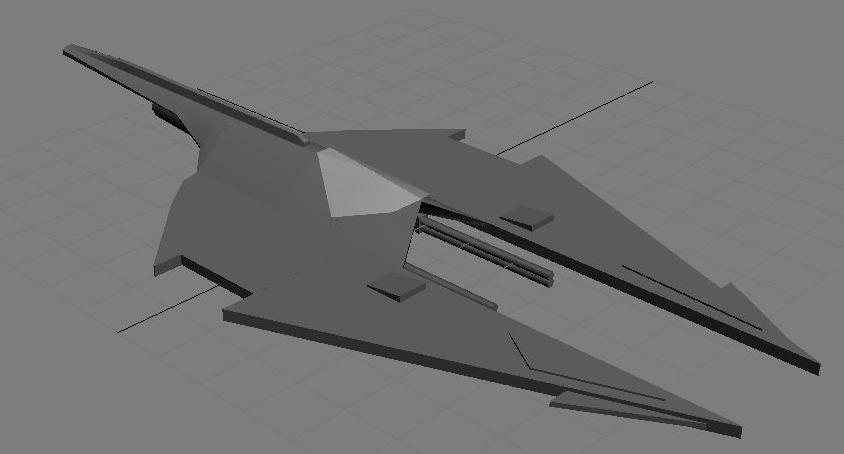 This was shortly followed by another model from Christian, The Chaos Hades Cruiser: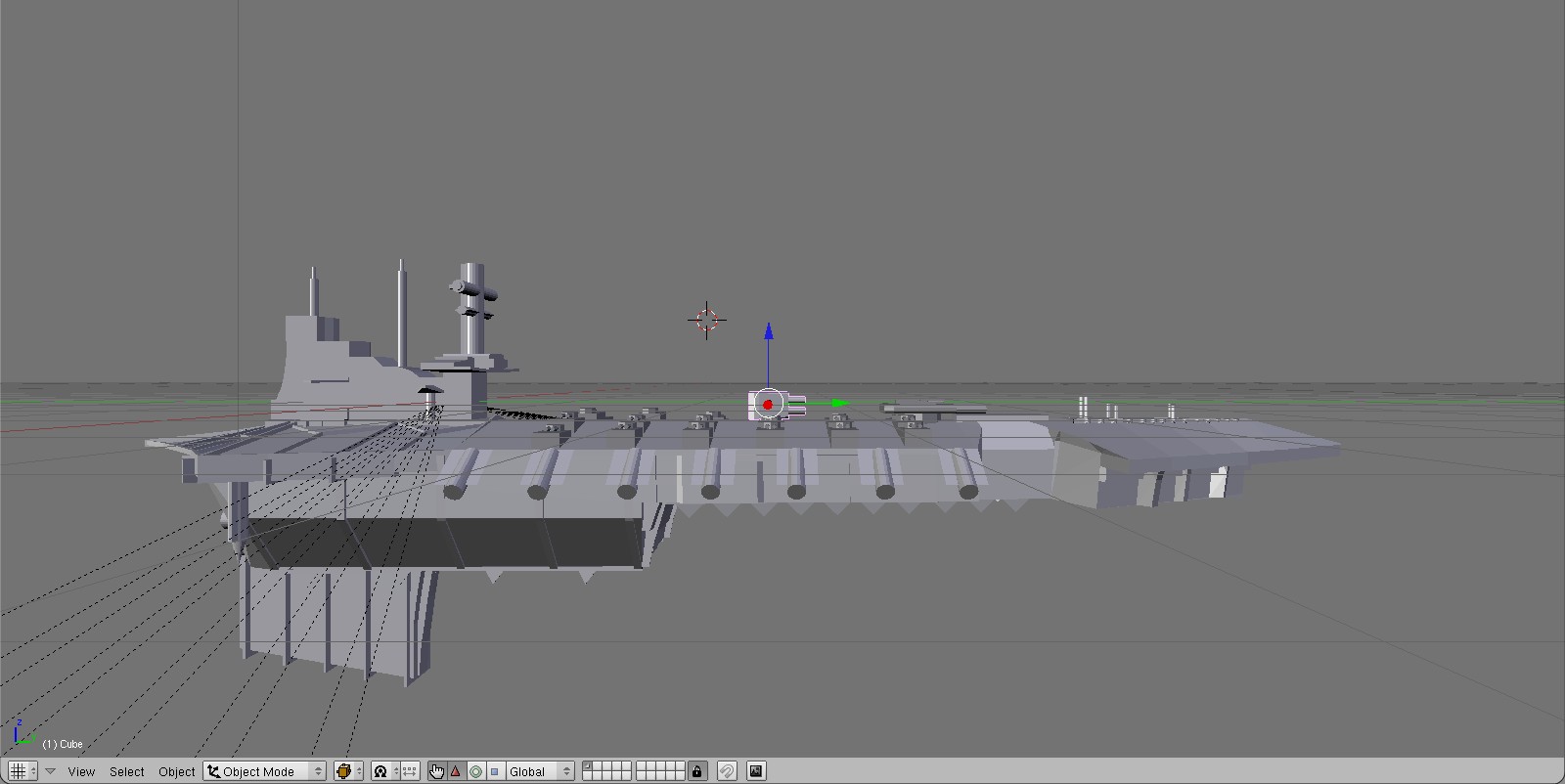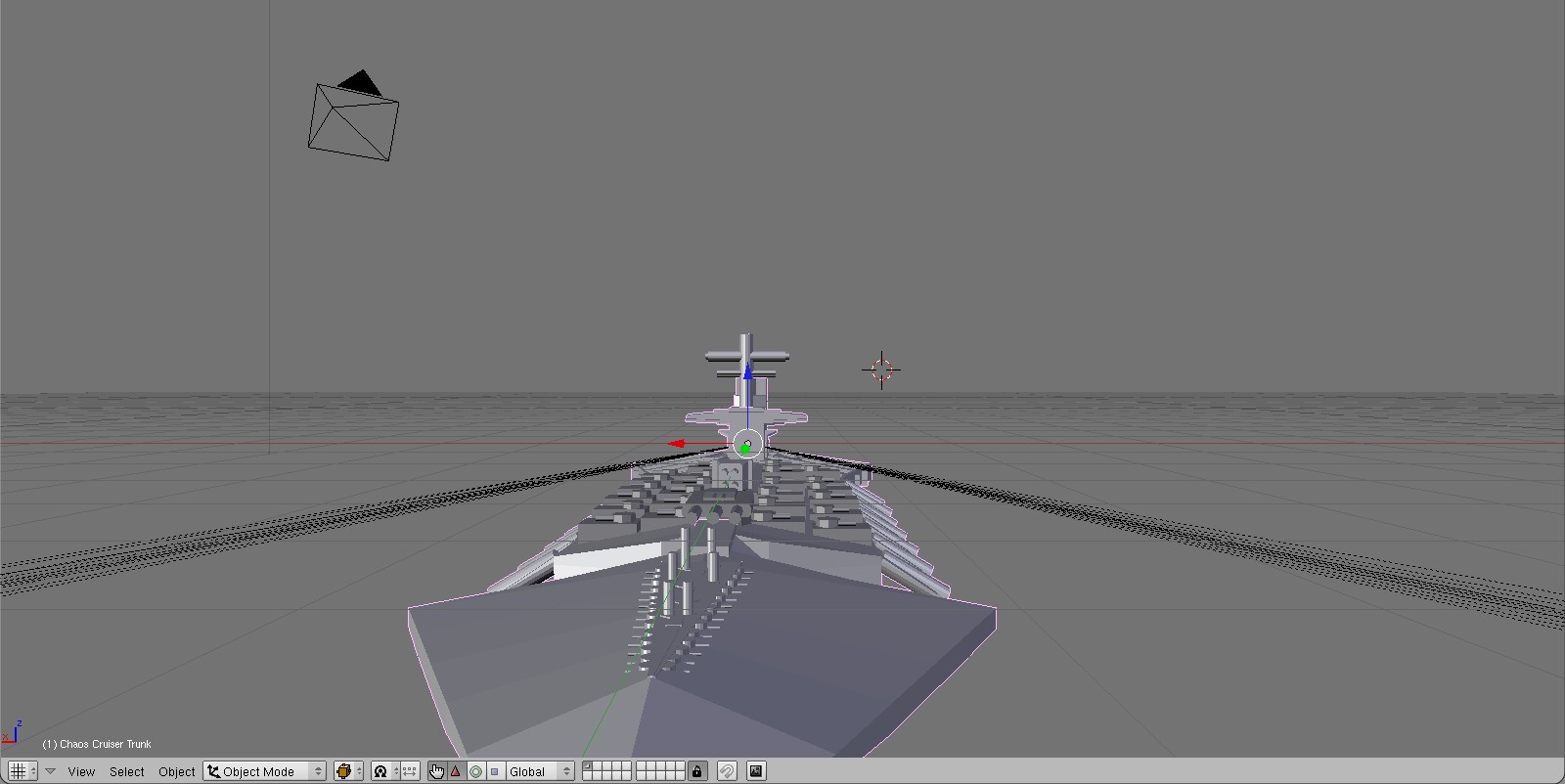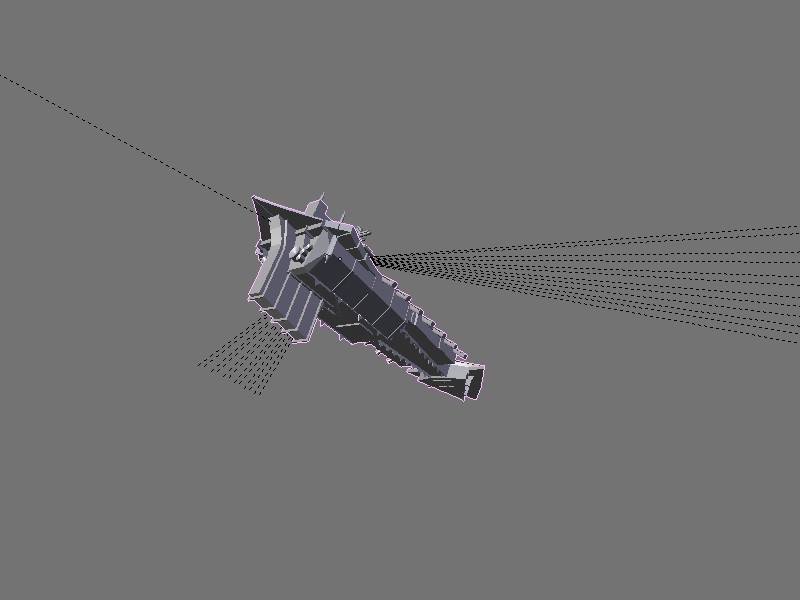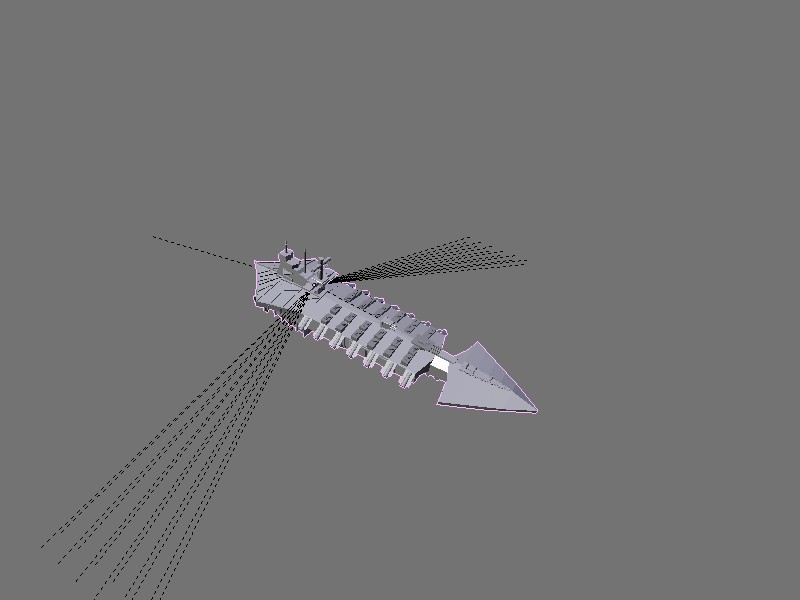 With the release of so many models, our modification quickly began to pick up some new followers. A coder and writer, Daniel Stennet (Ds) and another modeller Richard Chantler (ADFRico). These members now form the core of my team, with several other wavy contributors popping in out but with nothing to offer so far.
Within the first week of July, Mark textured his fighter with some oustanding results, thus starting the age of textured models in our modification and the first big push towards something playable. Over the last month, Mark has made and textured three such fighters and bombers each coded into the game by Daniel to be working effectively: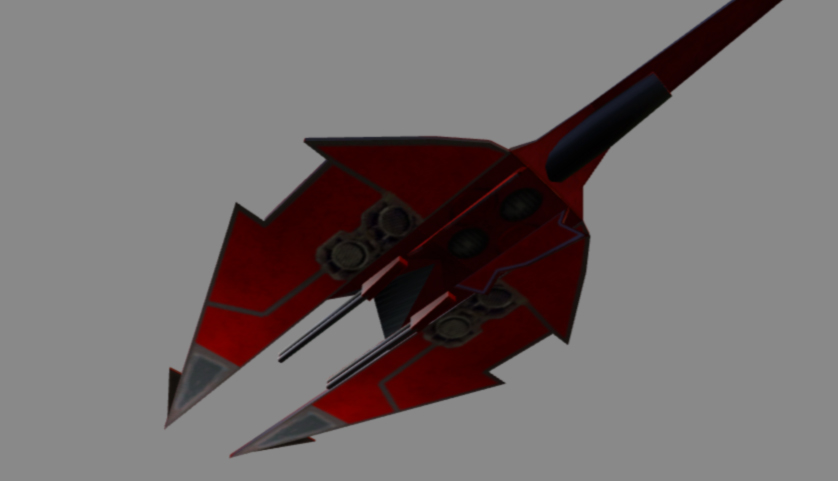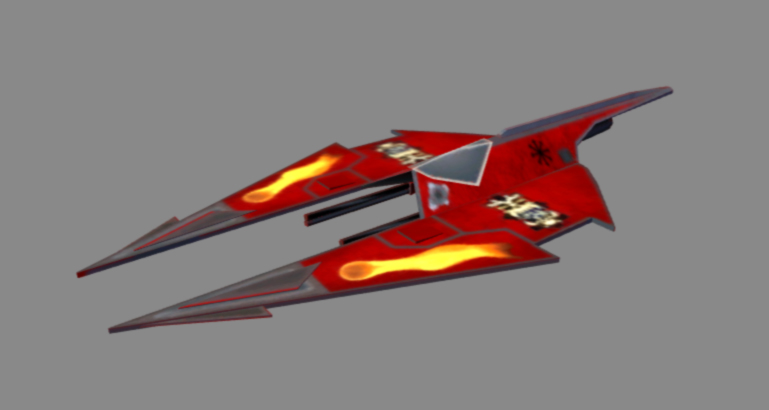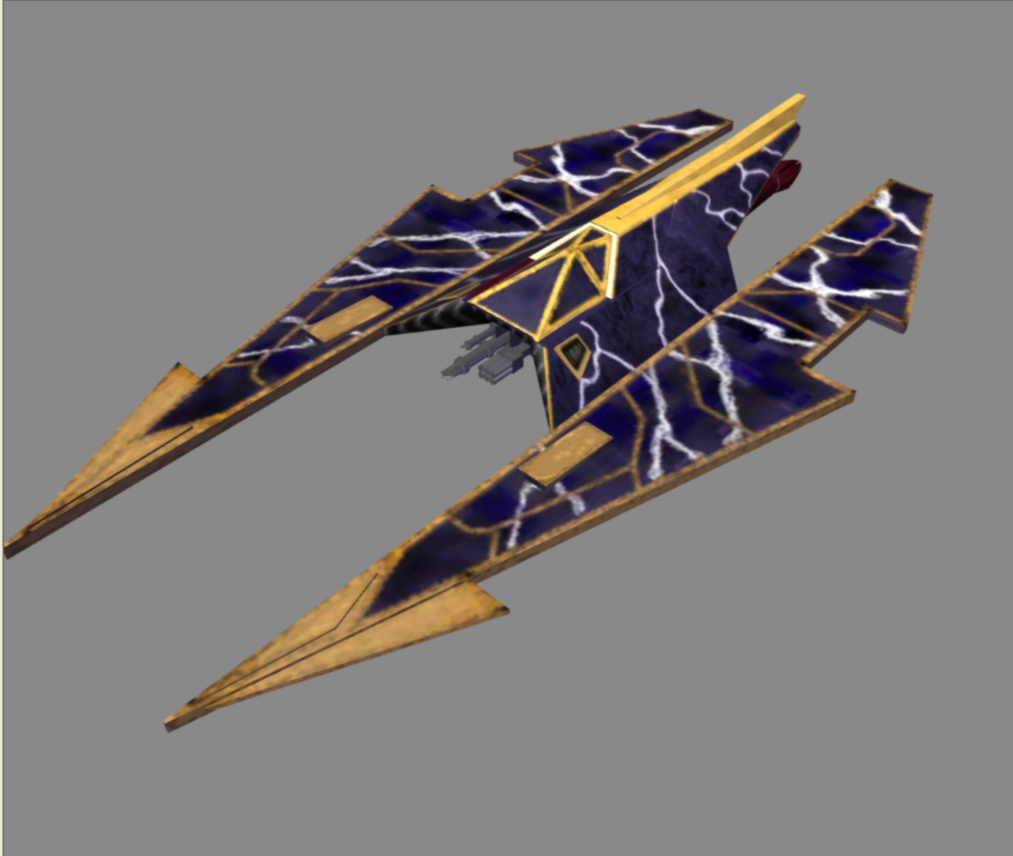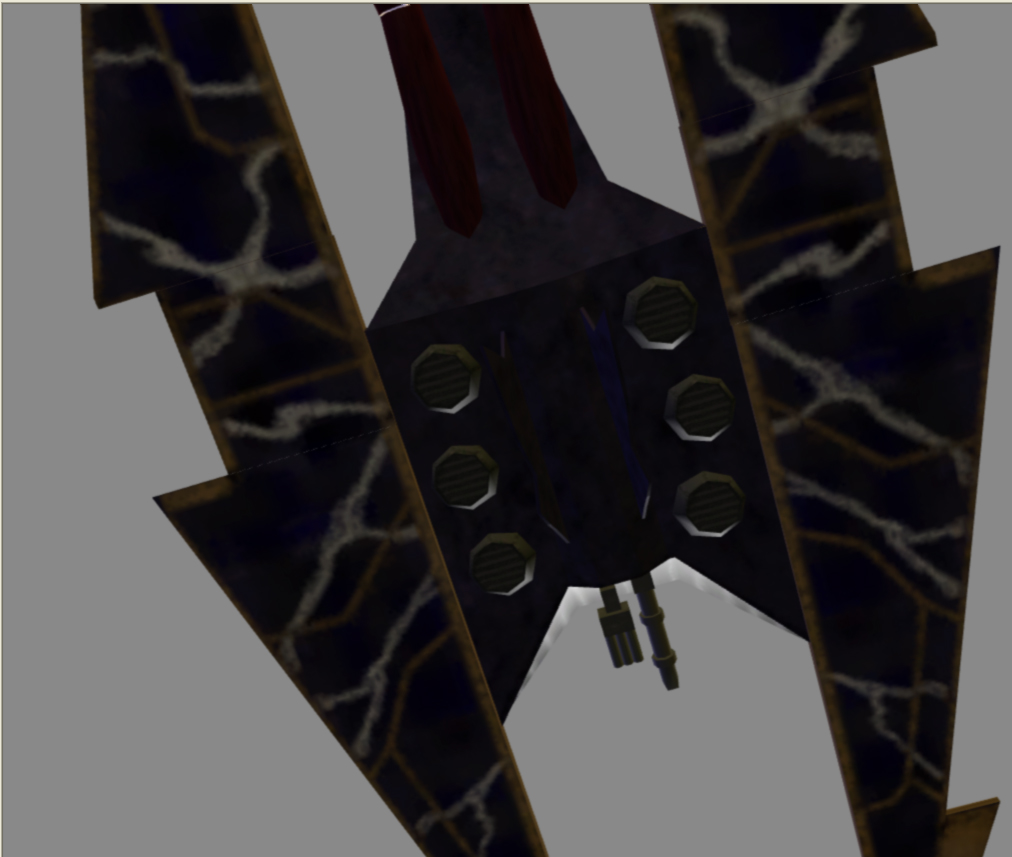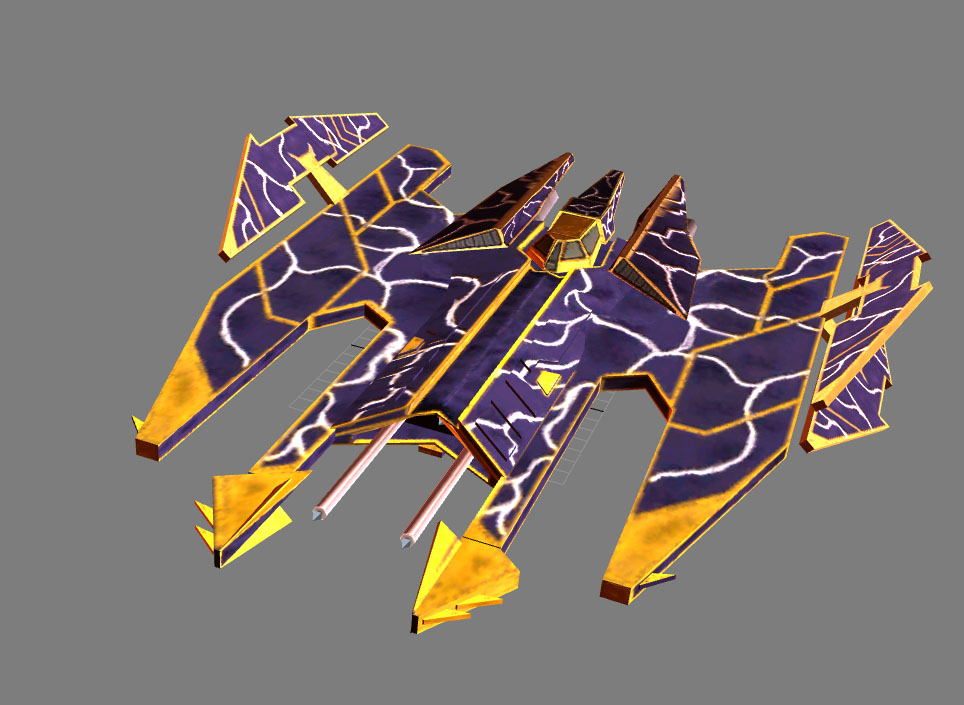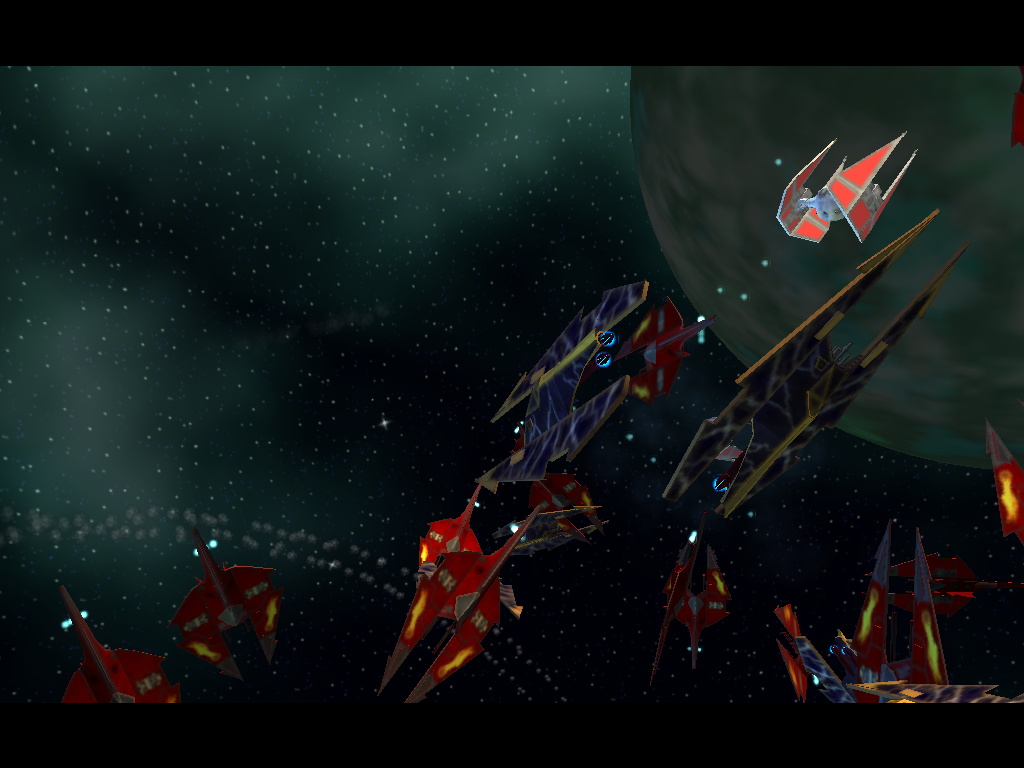 With so many new textured models arriving, It was decided it would be time to start playing the campaign. So i set about reading up on the lore of the Warhammer 40,000 universe and devised a new story based around the Revival of the Emperor and The 14th Black Crusade (more details to come soon). And devised a preliminary image of a new Galactic Map: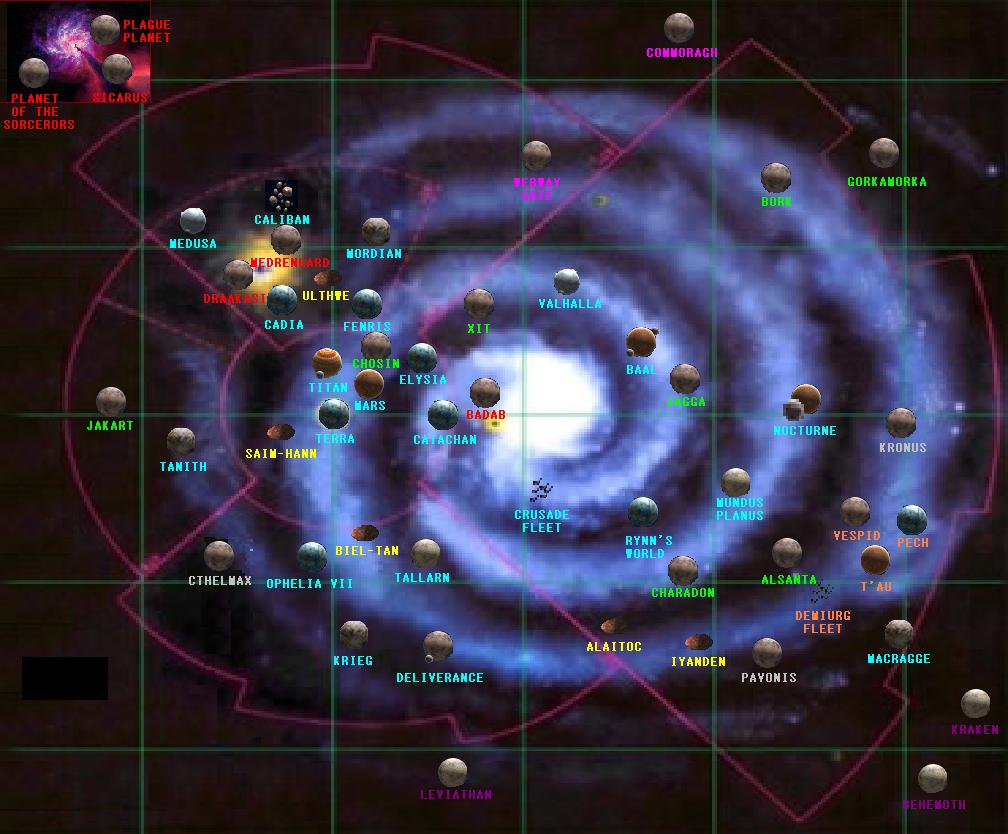 And thus we arrive at the current day, things are still progressing albeit slowly with a small team and many encountering sudden computer problems, but in time completion will arrive. We are always on the look out for new members, whatever your talent and all that is left is to reannounce our competition.
With our upcoming modification for Star Wars: Empire At War, we have decided we will attempt to include all of the codexed races from the WH40k Universe. Now on the front this causes some problems with the Space aspect, as many of the races are short of ships or simply have none at all.
Thus comes this competition, we are looking for any concept art for ships of any class for any of the following races:
Ordo Malleus (Daemonhunters)
Ordo Hereticus (Sisters of Battle)
Ordo Xenos
Adeptus Mechanicus
Orks
Eldar
Dark Eldar
Tau
Chaos Daemonships
Tyranids
Necrons
Any Other Miscellaneous Ship You Can Think Of Which Isn't Chaos or the Imperium (as they have loads of codexed ships)
Entries should be emailed to Phoenix-auria@hotmail.com or Posted on Our Forums/
The deadline is the final release of this mod, and as such is currently unnannounced. Any ships deemed good quality and fitting to the mod will be produced and modelled into the modification. The creator of said models will also be entered into the Credits for this modification. Entries are not limited to one per person, basically we just want some more concept art!
Thankyou Very Much For Taking Time to Read This News Article
WH40k:UW Team