Something that's always bothered me about EaW is the arbitrary way classes and bonuses are applied to heroes. You have major heroes and minor heroes and a myriad of classes in between, but what do they really mean in terms of gameplay? Fleet and field commanders are at least logically grouped by the ability to provide a combat bonus in their respective theater, but you have to question their veracity when you realize the generic fleet commander's bonus is arguably more potent than Ackbar's. Being an EaW mod, we've been guilty of this as well; heroes for us have sort of gotten lost in all of the changes to space combat.
Not anymore.
For the past few weeks, I've been analyzing what it means to be a hero in the context of EaW as part of what will assuredly be a broader, long-term hero revolution. I use this term because each of the layers that go into this will be a conventional revamp in their own right. Of course, we already have what can be thought of as "layer zero" in place by having perma-death heroes that can be built at any planet of our choosing and upgraded at will. This first pass involves a look at what it means to be a leader.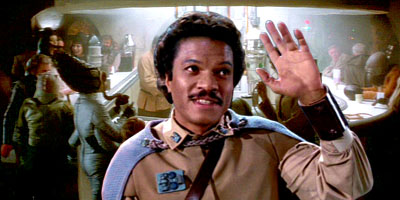 Heros are exceptional individuals. They are exceptional because, in a galaxy of 100 quadrillion beings, they are among the relative few worthy of documentation. As much as the narrative is about fantastic technology (the Empire), it is also about personal intangibles (the Rebellion), so I'm trying to achieve a balance of the two phenomena with these changes.
Obviously from a modding standpoint, there are a finite number of ways to simulate this, so my first step was to come up with all of the passive abilities that could be relevant and assign each one a descriptive noun. These are the leadership qualities that can be exerted in-game by heroes.
Next I had to decide on a cap for the leadership bonus - the representation of a certain quality to perfection. Given the differences of combat and non-combat bonuses, this varies by ability, but is abstracted in the star rating. The star rating mirrors that commonly used for general officers in a military and is useful for comparing hero attributes: every quality is rated on a scale of zero to five stars. This is not to be confused with an actual rank, but it is related.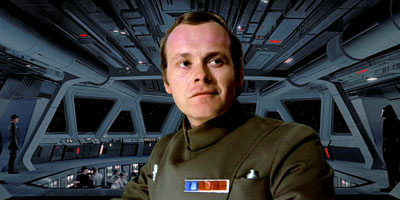 In order to decide how many stars a hero deserves, I chose to rely on what is possibly the only standard universal measurement of such a thing: rank. As it turns out, most heroes are officers or otherwise hold some rank in an organization. Having this qualification makes them eligible for leadership bonuses. It also means they can be ordered into a chain of command.
This is where the canon fails us. If you've never looked into it before, verbal ranks are a mess and have been from the beginning. Fortunately, rank plaques are unambiguous, if not entirely well understood. For ease of use, I've decided to go with
SWTC's take
on the chain of command, which is interpolated from known Imperial ranks and based on the relative value of squares and cylinders. This will be used throughout the mod regardless of faction - please note that this is not to be interpreted as commentary on a character's
actual
rank, but is rather indicative of a rank class. For example, Lando is still technically an Alliance general, but being a general in Starfighter Command, he is of class "Chief Marshal". This is mainly to provide each branch with a unique nomenclature.
In a nod to roleplaying, every rank class is valued between one and ten points, which the hero is able to "spend" on pertinent bonuses as they progress in rank through upgrades. Of course, these bonuses have been pre-determined by me, but the points system is in place to maintain equity. Since leadership qualities never stack with each other - except for those related to income - the number of stars in one becomes increasingly valuable. To ensure that it is also increasingly rare, heroes must spend a disproportionate amount of points on stars starting with their third. I should point out that leadership bonuses are able to stack with
other
types of bonuses however, such as the technology bonuses provided by controlling major shipwrights.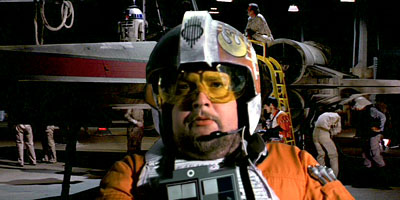 Most heroes also belong to a distinct service branch, namely army, navy, or starfighter. This signifies the types of units they're able to apply their combat bonuses to: navy is freighter and above, starfighter is transport and below
plus
airspeeders, and army is any other ground vehicle and infantry. In some cases, characters have been known to seemingly vacillate between branches; where possible, I've operated on the assumption that this is not the case in fact. For example, Wedge took the
Yavaris
as his flagship when he accepted his desk promotion; presumably, this was just a progression of his starfighter rank rather than an outright transfer to naval command. There are exceptions, of course: Han was trained at an Imperial starfighter academy, but would later go on to become an army general, in which case, he retains separate bonuses for each branch. It is also common for high-ranking heroes, such as moffs or senators, to be above the regular command structure of the military. For these heroes, combat bonuses are applied to
all
units.
With a solid mechanic down, the remainder of the overhaul - the part most time-consuming - involved poring over the histories of our 44 existing heroes and trying to objectively ascertain an authentic command style. This was no small feat, because it means for the first time ever you'll be able to genuinely pit two or more commanders against each other in a contest of wits and strength to see who comes out on top. To reference the attributes of every hero at any stage of upgrade, check out the two new pages I've added to the site that detail heroes for both the
Alliance
and
Empire
.
The possibilities going forward are endless. We now have a framework that can accommodate a virtually limitless amount of new heroes and, in an ideal situation, we will eventually have enough named heroes where we'll be able to phase out the generic ones.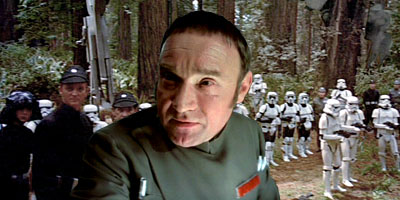 Finally, in addendum to the leadership changes, I also took the opportunity to add a few new hero upgrades and otherwise clean up some of the last-minute hero mechanic that I wasn't able to uniformly finish in time for v1.1.
In previous releases, we've used hero transports that came fully upgraded as a way of simulating a heroic crew. Going forward, we will instead be using the correct variants with effectively doubled health, shields, and damage. You will pay twice the cost of a standard version of the ship and the ship alone - hero transport complements are no longer considered "heroic" (fully upgraded) and will be priced regularly. Also, starfighter squadron heroes will now be able to call for reinforcements and replenish their wingmen every two minutes.
As for the upgrades, I'll just list them quickly: the
Steel Talon
has been added for Antonio Motti, the
Quenfis
has been replaced with the
Tal'cara
for Borsk Fey'lya, the
Executor
has been added for Darth Vader, the
Elegos A'Kla
has been added for Garm Bel Iblis, the
13X
has been replaced with the
Leveler
and the
Reaper
has been added for Gilad Pellaeon, the
Remember Alderaan
and the
Emancipator
have been added for Lando Calrissian, a squadron upgrade and the
Justice
have been added for Luke Skywalker, the
Sovereign
has been added for Palpatine, the
Pride of the Senate
has been added for Soontir Fel, the
Razor's Kiss
has been added for Thrawn (
finally
), the
Yavaris
has been added for Wedge Antilles, and the
Vehemence
has been removed for Wilhuff Tarkin. That's all on the new hero pages as well.
With the volume of changes just revealed, we'd love to hear what the community thinks about our direction with heroes. Also, be sure to hop on the forums and let us know who you'd still like to see make an appearance in PR!
Edited by Phoenix Rising, 18 August 2009 - 06:49 AM.