Given the new mechanic for hero leadership, it would've been cruel to simply reform the existing heroes and leave it at that. Breaking up that news into two posts, however, is merely deceptive.
While working on the aforementioned changes, I concurrently took the opportunity to introduce a whopping 18 original heroes to the mod - 9 for each faction. This was mostly done with an eye towards fleshing out our historical campaigns, but it's a diverse lot and a few serve other purposes. Since most of them are leaders, some will provide complementary qualities to old heroes, while others will populate previously underrepresented service branches. Here's the list for the Alliance:
Afyon
- ornery veteran of the Clone Wars who joined the Rebellion when his native Alderaan was obliterated. Afyon served as the commander of several starships throughout the war, including the
Eridain
and the
Larkhess
, the latter of which was eventually converted to run cargo from Sluis Van for the nascent New Republic. In spite of this duty, he still takes great pride in keeping his vessel in top form.
Arhul Narra & K-3PO
- as wing commander of the venerable Renegade Flight, Narra saw plenty of action behind the stick for the early Alliance, all of which he recorded in his protocol droid, K-3PO. Storing this information accidentally made the droid into a tactical expert and it became one of the few droids to ever receive a commission. Narra is at his best when raiding Imperial interests, with K-3PO providing tactical advice.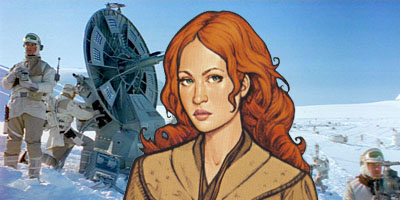 Bria Tharen
- pre-Alliance Rebel cell leader romantically linked to Han Solo, Tharen preys on slavers from the
Retribution
, having famously busted Hutt operations on Ylesia. She's known for her unrelenting brutality in combat and ability to complete a mission.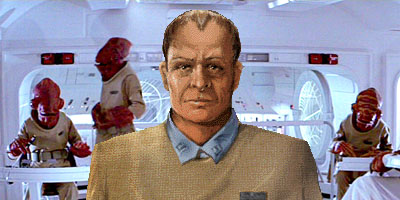 Hiram Drayson
- formerly of the Chandrila Defense Fleet, Drayson was tapped by Mon Mothma to coordinate the overall security of her personal flotilla for the Rebellion. When the New Republic captured Coruscant, he was placed in charge of its space defenses, a position he still held upon Thrawn's reemergence. Drayson thrives in the relative peace, but would be outmatched by more militaristic flag officers.
Huoba Neva
- female Sullustan officer in the Imperial Navy who defected to the Alliance only after seeing her career stagnate due to systematic prejudice. She now commands the
Rebel Star
as Imperial forces spew from the Deep Core. Neva is a promising tactician, with a business sense that comes from her connections to SoroSuub.
Judder Page
- skilled SpecForce lieutenant who served in General Solo's strike team at Endor and would later go on to lead the prestigious Katarn Commandoes. As the ranking commander in the field, it's up to Page to orchestrate tactical deployment.
Sarin Virgilio
- captain of the
Quenfis
under Admiral Drayson's Home Guard during the Thrawn Crisis. Virgilio is a competent starship pilot and gunner.
Syub Snunb
- a senior officer of the Sullustan Home Guard, Snunb became a Rebel when allegiances shifted for his homeworld before Endor and he was given command of the
Antares Six
, the ship that would later rescue survivors of the
Liberator
caught in the Imperial Civil War. Snunb is skilled at counter-piracy and keeping his command in good working order.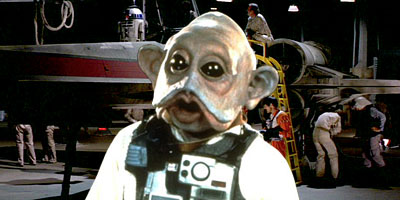 Ten Numb
- during the Battle of Endor, Numb led members of Blue Squadron in assaulting the
Executor
, actions that got him promoted to squadron leader. He's an aggressive commander who also has experience as a bounty hunter.
And Empire: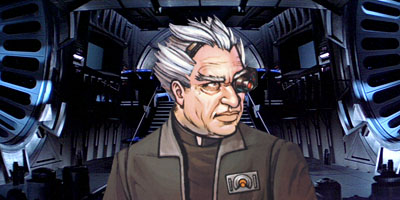 Bevel Lemelisk
- father of the modern superweapon, Lemelisk is a genius at devising engines of doom, having famously worked on all iterations of the Death Star. His input provides inspiration for all technical and R&D staff.
Brandei
- rose from a Fleet Support role to the captaincy of the
Judicator
on persistence and talent. His varied assignments have left him without a specialization though.
Dorja
- an old guard star destroyer captain who led the
Relentless
in an auxiliary role in Thrawn's Offensive. Dorja is noted for his caution in battle.
Freja Covell
- the ranking army officer of Thrawn's armada, Covell was groomed by Veers to be a walker prodigy, the two both commanding AT-ATs at Hoth. He's an innovative tactician who's respected by his subordinates.
Khabarakh
- leader of the Death Commando team sent to capture Leia on Kashyyyk during the Thrawn Crisis; he would be the first to recognize her as the
Mal'ary'ush
, setting in motion Thrawn's downfall. Khabarakh is able to both protect friendly heroes and assassinate enemy ones.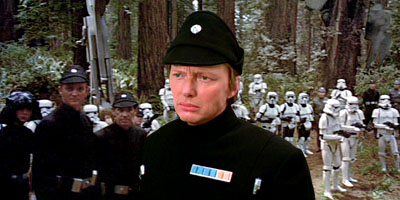 Nahdonnis Praji
- lieutenant colonel in charge of the
Devastator
's Stormtrooper complement while it served as Vader's flagship. A decade later, he would be part of a successful wave assault from Byss that would see him made governor of Kaikeilius. Praji excels at efficiently positioning his troops.
Raith Sienar
- arguably the greatest engineer of his generation, Sienar pioneered countless innovations, among them the revolutionary twin ion engine. The mere presence of such a luminary is enough to put your engineers in top form.
Rukh
- Thrawn's bodyguard following his return from the Unknown Regions. Rukh would exact the Noghri's revenge on the Empire by slaying Thrawn at Bilbringi. He's capable of performing, and protecting against, assassinations.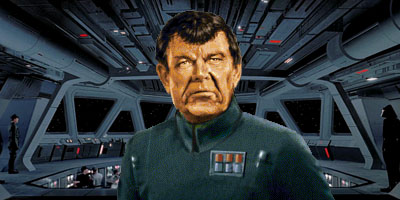 Titus Klev
- model CompForce recruit who joined the Imperial Navy and became a prominent admiral in the early stages of Operation Shadow Hand; Klev would lead the World Devastator fleet against Mon Calamari at the behest of Executor Skywalker. His command style is a cross between political policing and shows of brutality.
Full details are listed on the hero pages for the
Alliance
and
Empire
.