Sometimes, dreams come true - usually, you have to put a lot of work into them though. While most of the community was busy dreaming of an SDK for Kane's Wrath, few actually tried; no one succeeded. Now is the time that this might change:
Asuka aka Lauren, well known for his work on many top-quality TW modifications like Tower Defense, has begun development of a tool to actually allow editing Kane's Wrath! And to show that it's really working he already made a small change for demonstration: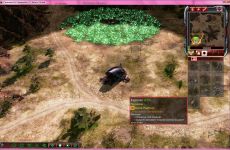 However, while his approach is definitely the right one, a project of this size requires considerable amount of work. So, if you are skilled in programming and willing to help, please
contact him
.
The project is
registered on ModDB
so you can easily track it there.