After weeks of work and a lot frustration about non-functioning code the work on Red Alert 3: Upheaval has been finished now.
All eleven buildable Uprising units are now available in Red Alert 3 and work as close as possible to the way they did in Uprising. Also the AI uses the new units! An overview of all contained units is here:
Allies
- Cryo Legionnaire
- Future Tank X-1
- Harbinger Gunship
- Pacifier FAV
Japan
- Archer Maiden
- Giga-Fortress
- Steel Ronin
Soviet
- Desolator
- Grinder
- Mortar Cycle
- Reaper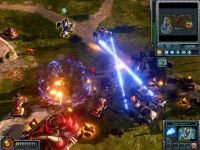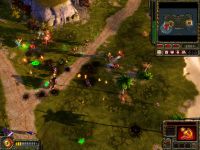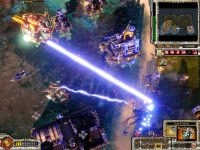 You can get the download source code and some other pictures of the mod on its
ModDB profile
.
Keep in mind that you need my
Red Alert 3 Mod SDK Extra Files
to be able to compile the source code.
Also it would be nice if you credit me when using assets or code pieces of the source code.
I don't guarantee that this mod is free of bugs because there is much Uprising code not working in Red Alert 3. If you find one, please report to me. Anyway, I hope you enjoy and have a lot of fun.
Happy modding
Bibber