This is the first map I have ever finished & it's taken me over 10 years
I started working on it Just after RA2 was released & never got round to finishing the last few bits until now!
It's a mash-up of the two Moscow missions from the original RA2 campaign, the top half of the map is the last Allied mission & the bottom half is the second to last Soviet mission. I've combined them together to make an 8 player skirmish map with 3 players at the top, 3 at the bottom & 2 in the middle, well suited to a 2 Vs 6 AI comp stomp.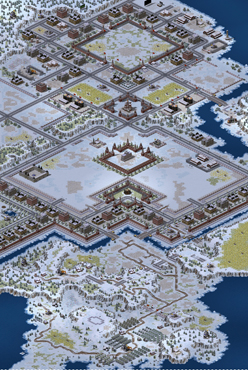 moscow.zip
166.98KB
1652 downloads
I also have an unfinished mash-up map of Washington that I hope to finish some day too...