This is no joke, and Its really released.
But I have a little Bad news...
I will no longer work with the mod. WITH NPATCH
But instead I will be restarting to re-code entirely the mod and Apply the ARES. Which is the thing I am doing these days, I've been planning to do this before so I'm now implementing it.
No Documentations, or some changelogs etc... The Manual is outdated way back from the first version of the Mod so Just play to see the changes or refer to the old posts.
There will be no support either because I am discontinuing the Npatch modding for the YR:ZH
And I might call this mod a DEMO mod. And maybe it might be Identical to the Ares version of the mod but better and a more fixed YR gameplay and bug free. Most of the updates are now in my Ares compilation.
==========================================
Known bugs here is the AI, I messed it up, use Easy AI or Normal AI as the Brutal AI won't defend and attack properly
The Yuri sides/Generals is incomplete, and also It may give IE's when this shows up as Random in the country selection. I prefer to choose your enemies, Allied and Soviets sides and Generals, because they are the ones that are polished.
And If you see something that is incomplete, well the updated ones are already in my ares mod compilation.
==========================================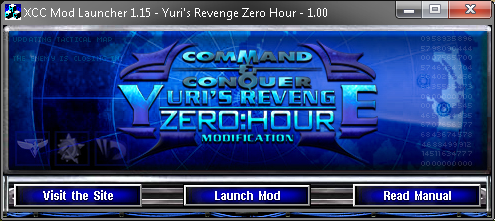 Filesize: 130mb
NPatch Version: NPSE or NPAE compatible
Download the Demo Mod
Edited by genobreaker, 09 May 2010 - 07:13 PM.