Petroglyph Games has released recently Guardians of Graxia for PC. While the Guardians of Graxia board game features dynamic strategic gameplay using cards, miniatures, and map tiles in a fantasy-based environment, the PC version of the game combines the best of both online and board game aspects in a highly replayable fantasy setting, and it contains more than 240 unique unit and spell cards.
The picture and trailer below says all you need to know about the game: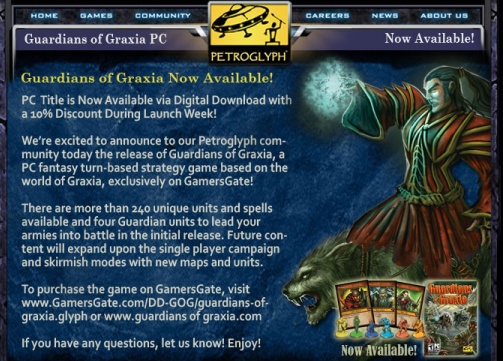 And the game is very cheap, costing only 9 dollars. You can buy it at
Gamersgate
through a digital download (334mb). Fun time, guaranteed!