First of all -
we're still looking for a web designer/graphic artist who would like to help us with this project and create several MO-related works, for example the website.
And now for something completely different.. namely, pd's
Mind March
! Deja vu? Nope, this time I'm not releasing a preview on a streaming site but
MP3
itself! I've bundled new version together with 2006 original so you can do the comparison. While in my opinion 2006 is a nice adaptation with raw sound (which I like), 2010 update shows pd's better production values (which I also like. Goddamn, it's a hard life liking many things!).
You can also have my word that this is not the end on 3.0's "sound voyage". More to come!
Before I go to the mod updates part - Alien55234, Doomhammer and Toiletkiller have been working hard on a
Dutch translation patch
for Yuri's Revenge. Version 1.0 has been released and is available for download
here
. Mental Omega 3.0 in Dutch is a possibility!
Those who follow us on ModDB have seen these, because they were posted on regular basis and I didn't want to make a news item on main website until there's a bunch of things to show.
- Headquarters' special unit - the Wyvern! -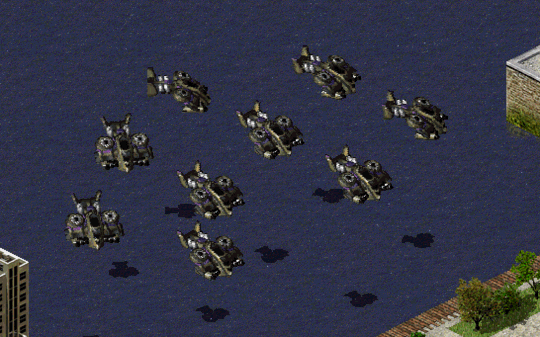 Art was done by MadHQ and enhanced by mevitar. Since Kaamos Cannon is now PsiCorps' special, Headquarters will receive this funky aircraft. I won't be spoiling it's capabilities yet but trust me on this one - Yuri's Floating Disc has a great rival now. While each of those units have different purpose, they are equally attractive to be built in battle.
- Siege Cadre (used to be known as the "Enforcer") is no longer a silver Desolator! -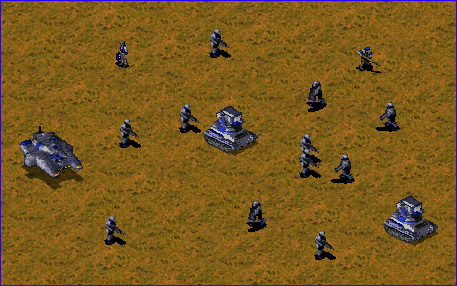 - Small change but big results.. for those familiar with Mental Omega campaign -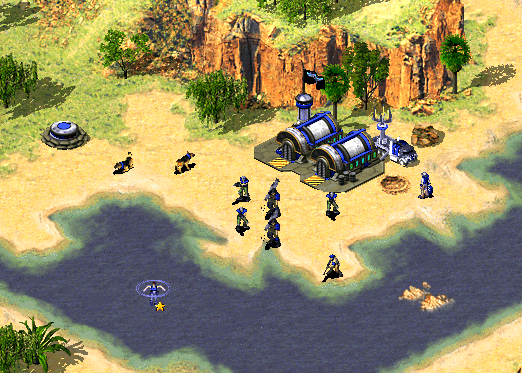 Yeah, I'm currently doing several things at once - working on new AI, fixing bugs, testing online and most important.. upgrading the campaigns.. again! This work takes time and is not particulary interesting (well, I had to complete every mission too many times, seriously!) but results are quite nice. Missions will be more dynamic - that's for sure. Oh, and also..
Stay tuned for more updates!
Edited by Speeder, 26 October 2010 - 06:40 PM.