Atm, we have run into problems coding the mod again... this due to Sûl's somewhat "messy" files. Geniouses often are a tad "unorganized" ;p
This means that atm I have no idea how to solve certain things with coding, but I'll find a way...
In the mean time I'm still trying to collect all assets needed for SEE. Coding progress is one thing. Asset progress is another. Combine them, and you have a finished mod
For the future Harad faction, I'm in need of a Harad fortress. Preferably as cool as the Rhûn fortress that TT made. Now while trying to explain the concept to TT I found that it was much harder to explain than the Rhun version. It's also much more complex for TT to model, since these structures contain so many details. And I'd like to use a lot from the existing structures (tents) to make the fortress fit and blend in with the nomadic desert people that Harad has been cast as in SEE. Unfortionately, this would require a lot of tedious modeling for TT, and I feel it might not be worth it as I can't really explain in detail what I envision for them. We'll see what he comes up with... But as a pretty good (to me at least) alternative, I came up with this kitbash of models in WB. Now I just need to find someone to bash them together.
In coding, I could make this fortress upgrade with Flags for bonuses, Tusks for protection and the lit Torches for fire arrows...
Naturally, I'd reskin the flags from TRAFFIC red into a more subtle dark red... and the roof of the arrow towers into the brown haradrim cloth.. =)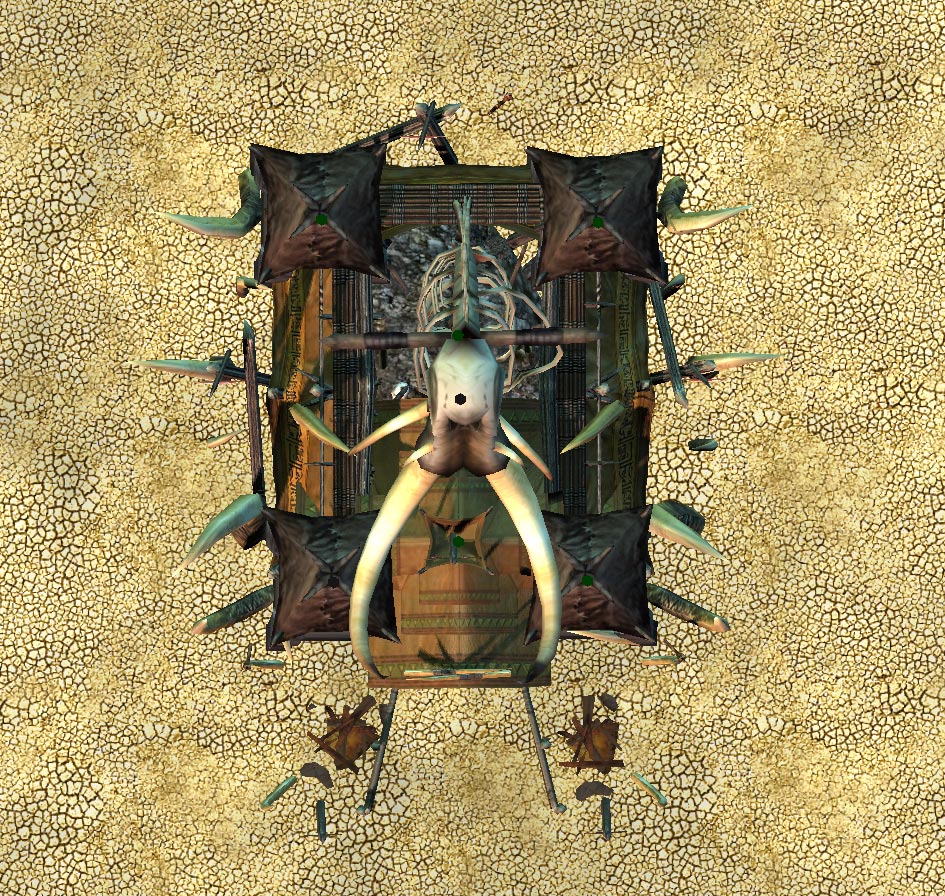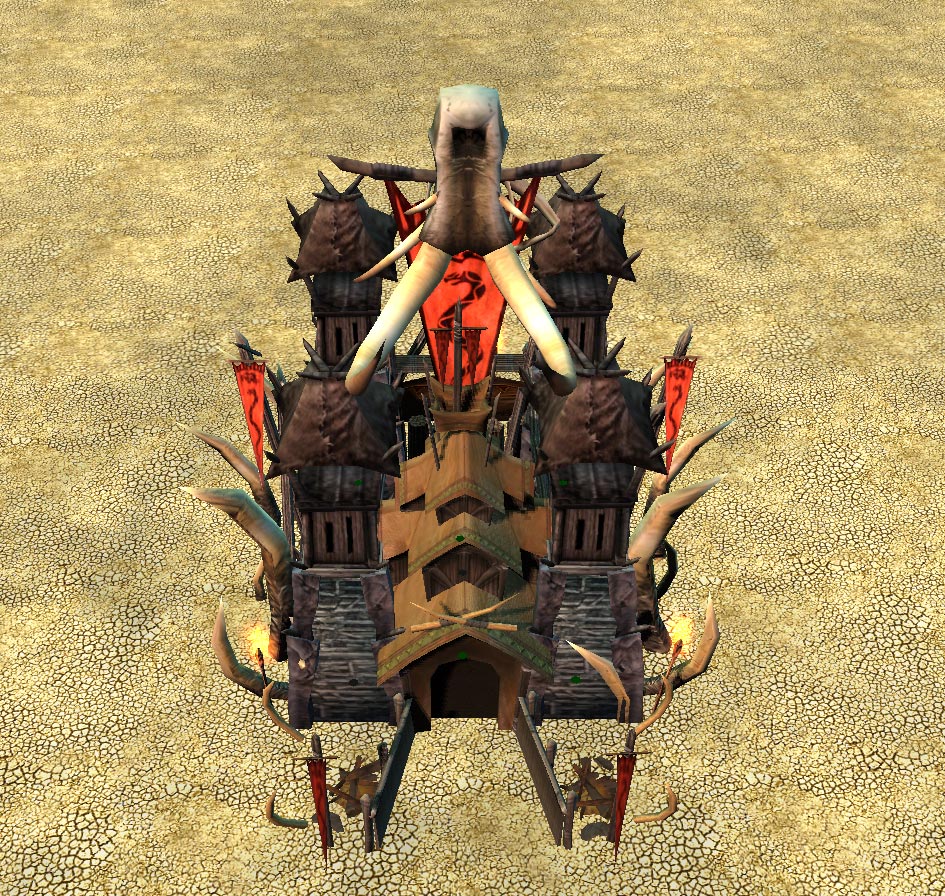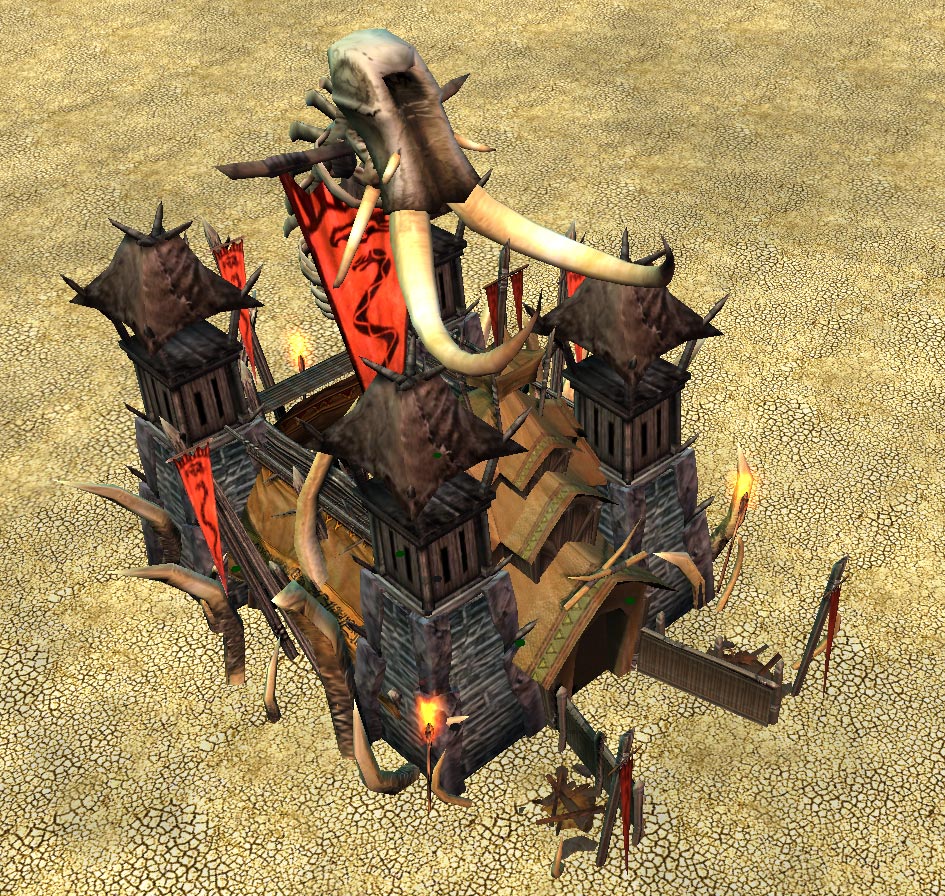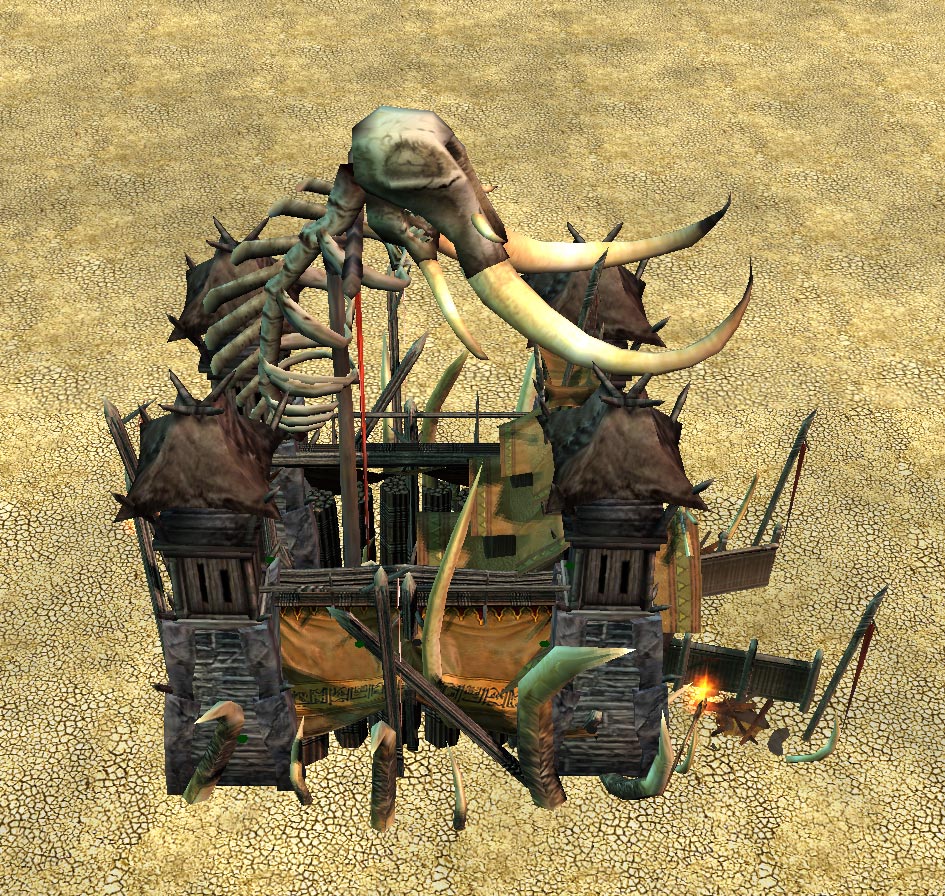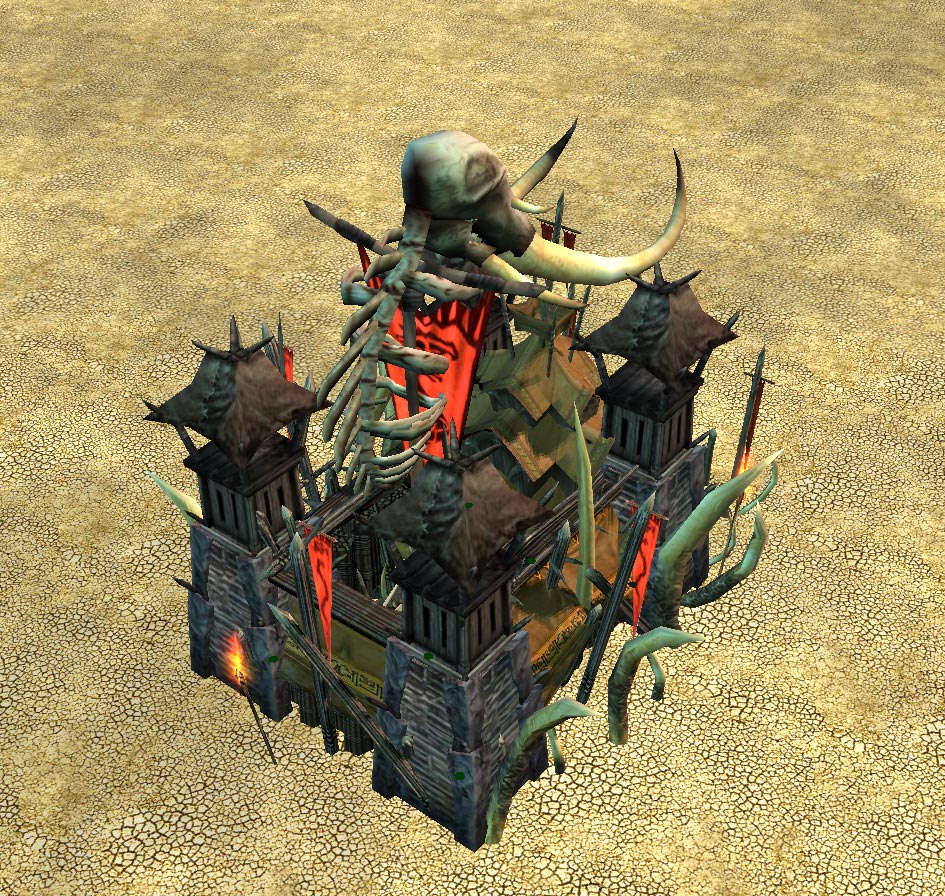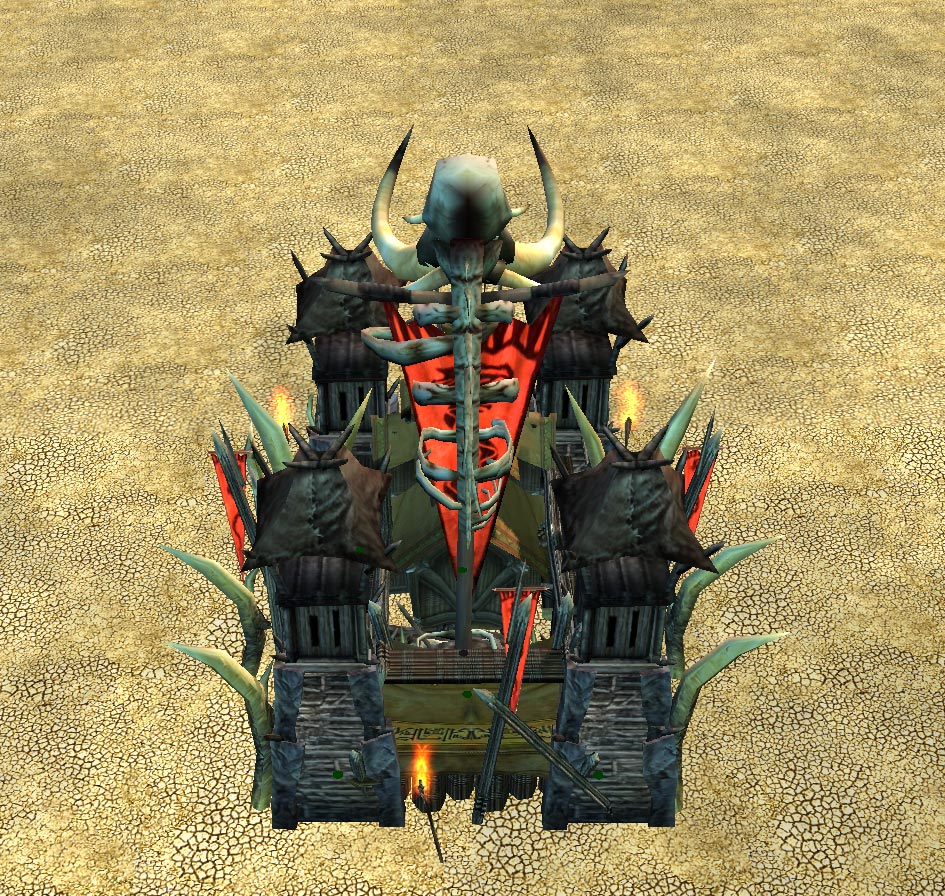 These are the models I used - all from BFME1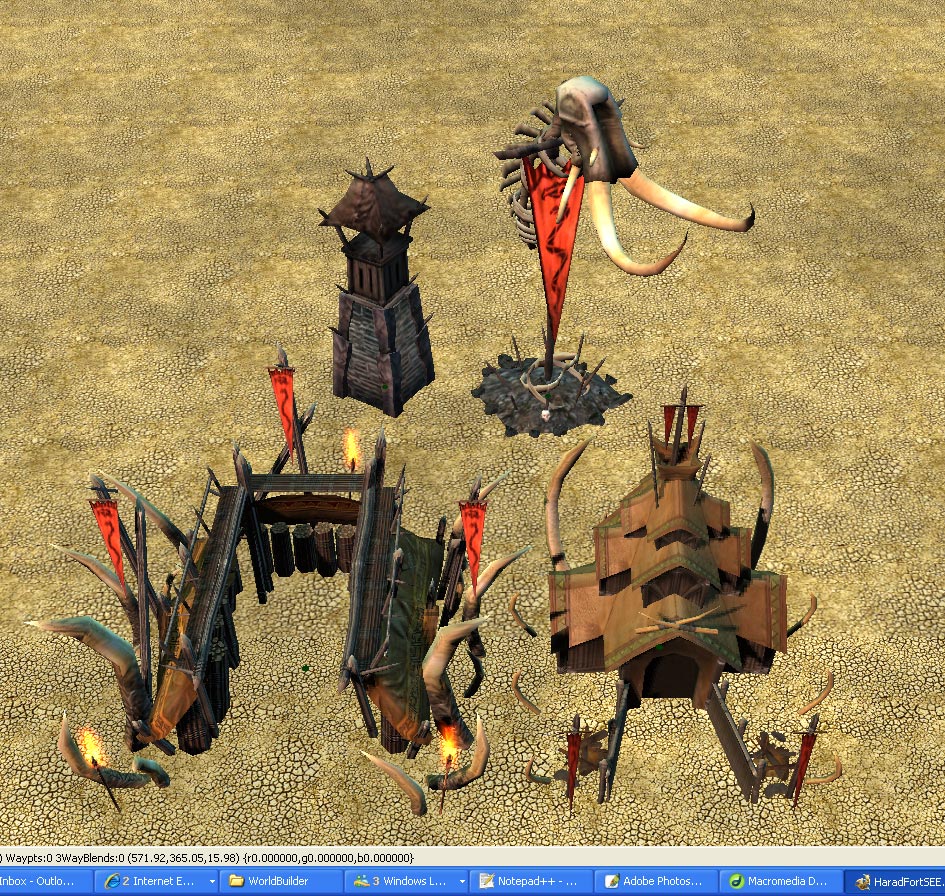 Edited by Nazgûl, 14 November 2010 - 09:16 PM.