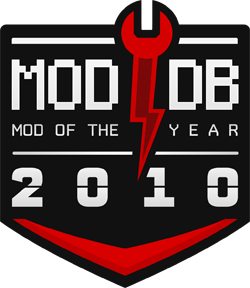 And again - every year
ModDB
hosts a competition to reveal the best mod of the passing year. Several years ago, we got a honorable mention and with what we're cooking right now I think you will be more than pleased when compared to the release which made it to the TOP100 by then.
But yeah, you'd have to taste it so I can now say that you will be able to - when Ares 0.2 is released and bigger part of what I want to be released (apart from singleplayer campaign as it needs working save/load function) is ready,
we will be releasing the first public multiplayer/skirmish beta of 3.0
.
Until then,
support us
in the competition - of course if you think the mod's worth it.
It would be great to make it to the TOP100 again.
Remember that you can vote for more than one mod and there's plenty of good C&C mods out there. For example
Twisted Insurrection
,
Synergy
,
D-Day
or
Twisted Insurrection
.