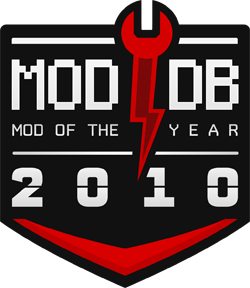 Once again, it is time for Moddb's Mod of the Year (MOTY) awards. There are only about 8 days left for phase one of voting, so please I encourage you to vote for some of your favorite mods, not only in this phase but the next phase as well. Voting for even one of your favorites would be great and would only take away a second from your day *looks toward second-hoarders* ...just one second, that's it. Let mod teams know that you care, maybe...just maybe it will give mod teams the needed motivation to make them upgrade their modding speed from "turtle speed" to "rhino speed" (Sim City reference)
Seriously though, let mods know that people want to see the finished product by helping the mods get into the Top 100. Remember mod team members are modding on their own free time, everyone likes a little acknowledgement for their work from time to time.
This year there have been quite a few new mods released for Empire at War, and there are many unreleased EAW mods that are nearing the home stretch after years of development. So again take one second out of your day to support your favorite(s).