Just a reminder. Mental Omega APYR made it to
TOP100
in
2010 ModDB Mod of the Year Awards
so if you feel like supporting us, you can vote for MO on
this page
until 14th December.

* * *
We are still looking for people who'd like to join the Mental Omega team. As for now, we need a
SHP/2D graphics artist
most. We're redoing lots of stuff and adding new features but we have nobody to work on SHPs like buildings, obstacles, terrain, GUI or animations.
Voice actors
are also welcome, because we want to add more speeches in missions to make a different campaign feeling for 3.0. Missions will be more dynamic and realistic, but for that we need some resources - audio resources would be a part of this. Not to mention that we could make use of videos, but hell - I doubt that there's anyone who is able to create CGI/briefing videos for new campaigns.
As for audio, we also want to replace some of unit voices with new, original ones.
Also, it is still in our plans to have the
website
redesigned for 3.0 but Blodo, our web designer left team some time ago and we have nobody to do the job. If you want to help us out, make sure to PM me.
* * *
Two small updates for today: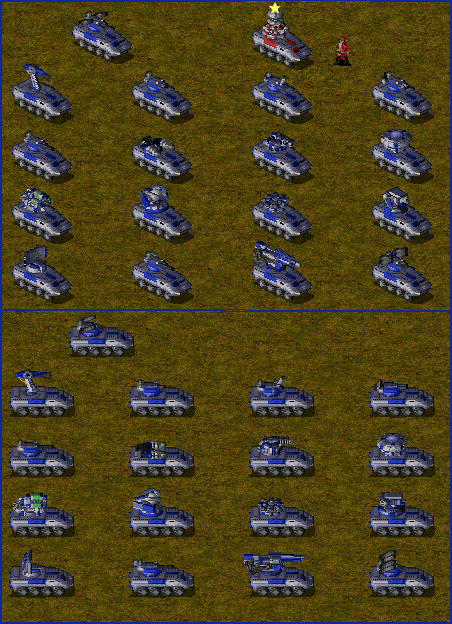 Stryker I.F.V. (GO GO SANTA!)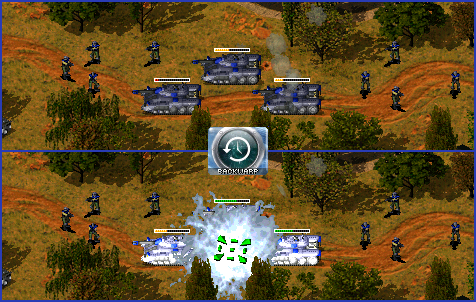 Updated Backwarp support power
If you have ideas for support powers, remember to post them in this news item thread.
Also, as I'm working on those support powers, I had the opportunity to test some new Ares features for them. Things you can do with updated Chronosphere are at least amusing:
Stay tuned for more updates!
Edited by Speeder, 22 December 2010 - 05:47 AM.