Our last update covered two new and one revised power(s) in the Mordor spellbook. Today, I'll be revealing the final power that we will be using to replace the Balrog Ally spell.
Instead of summoning a temporary monster to smite your enemies, Sauron chooses to take a... longer term approach in The Dwarf Holds. For the cost of 18 power points you can unlock the passive Dark Tower spell. Once purchased, your Camp or Castle citadel will gain a new ability - upgrade to Dark Tower. Purchasing this will improve the selected citadel into a massive fortress of darkness (you can only have one Dark Tower at a time though, so choose wisely if you have multiple Castles).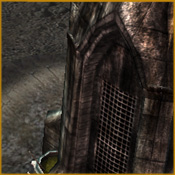 The Dark Tower is no mere structure. Besides firing arrows at nearby enemies and having strong physical defenses, it projects a map-wide leadership effect that applies to all units, heroes included. It also allows you access to Nazgul mounted on fell airborne steeds - once upgraded, the Dark Tower will generate one such rider which will be replaced for free once it dies, though after a long period. For a somewhat hefty resource cost, you may choose to upgrade it with two other such Nazgul, giving you a terrifying air force.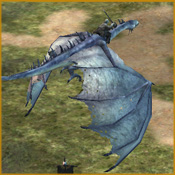 And yet, the Dark Tower does even more. Such a monument to the Dark Lord allows you to summon his finest troops. You'll find your Orc Pits and Haradrim Palaces upgraded to produce new, fiercer elite units. The Orc Pit can now produce Morgul Orcs and Morgul Archers, the Haradrim Palace can now produce Soldiers of Rhun and Easterling Marksmen. This gives the Mordor player many more troop specialized troop options to use against the forces of good. Of course, you can produce Orcs and other basic units if you wish!
One thing to note - defend your fortress at all costs! Should the Dark Tower be destroyed, it will have detrimental effects on all of your troops, imposing penalties to their attack and defence, and slowly killing any Nazgul summoned by the Tower.
That's all for this update! Stay tuned for more on Mordor next week.