There was long pause in news. But work was continued all this time and we are ready to show results.
Let us start from USA. USA Cybernetic general was the one who recieved the most of graphic updates.
Dcesarec represented a number of cyborg models made on his own initiative. The best ones were chosen for the mod. Cyborg models were replaced with new ones already. The render shows assault cyborg with build in machinegun. But the mod has the second one too - the one with missile launcher on a shoulder.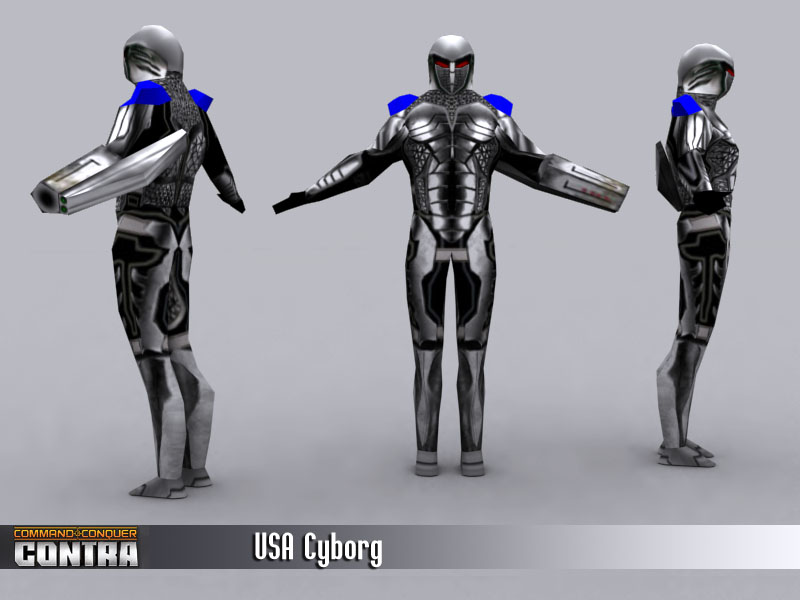 The second masterpiece of Dcesarec - is the model of Cylon. It will replace old Stormtrooper models, which were taken from Descent-3.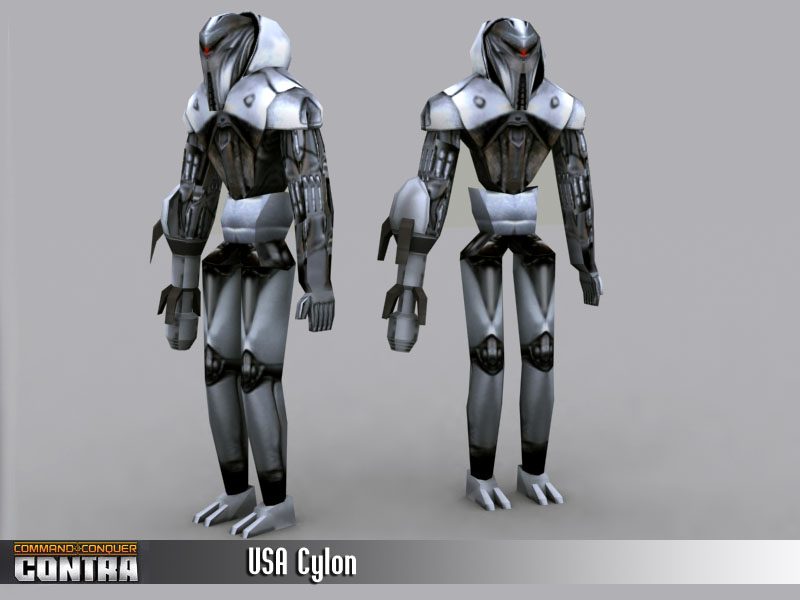 And at last, the third creation of Dcesarec - is new "Insectoid" drone for USA. You will not be able to build these drones in factories. They are launched by Drone Controller. There is packed version shown in left bottom corner of the render. Insectoid will reach destination in this state. But it will unpack then, straighten its wings, bend the tail and attack enemy in the state shown in upper right corner. The model does not look very detailed, but it will be small in game and such detail is more than enough for a small unit.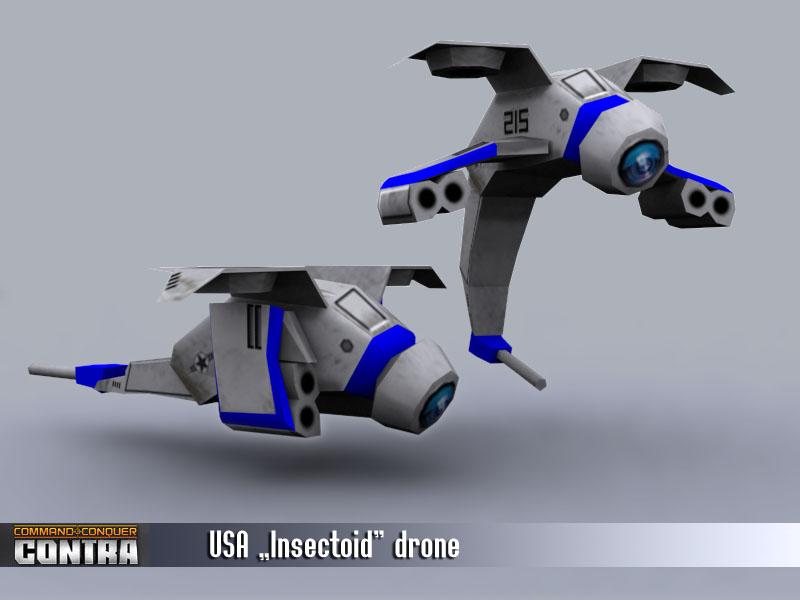 Now, let us talk about China. Tank general has bad skin on his ZTZ-104 tank. I represent new, improoved variant.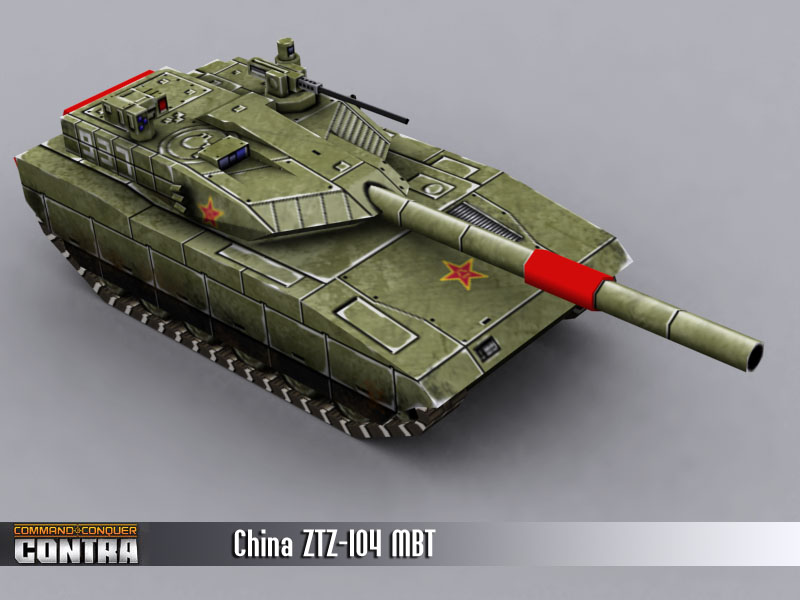 And there is yet another innovation - new parachutes for both vehicles and infantry. Triple parachutes for vehicles are shown on the screenshot below. Infantry parachute is the same, but single and smaller in size.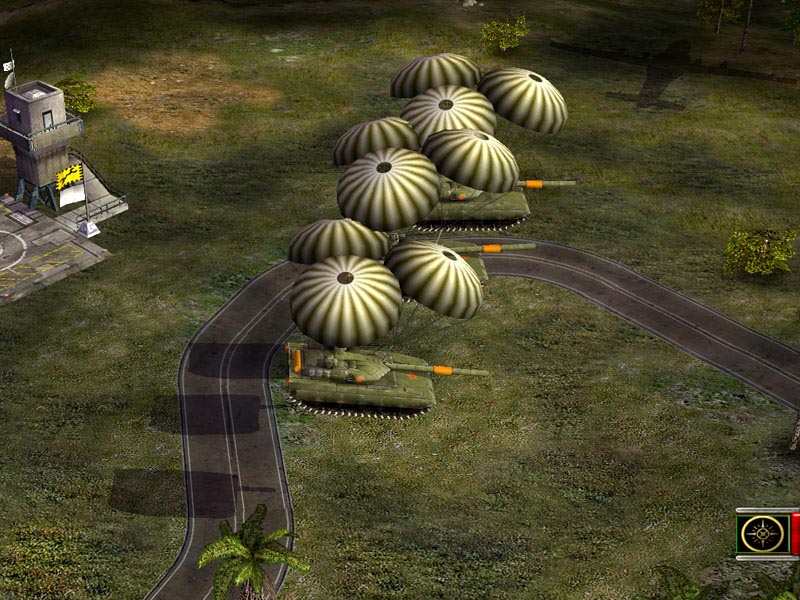 Edited by Creator, 10 May 2011 - 07:51 PM.