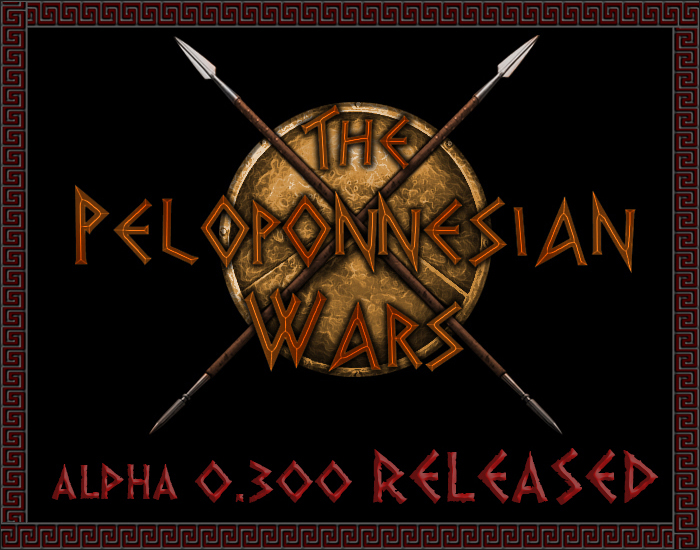 The first release is finally here! To download the mod, please click on either of the links below!
Direct link
ModDB

NOTE: Due to an oversight on my part, there is a slight problem with installing the mod on various Windows versions. If you can't install the mod, simply download THIS (33,5kb) and run it. Now you should be able to install the mod using the same installer that previously told you it didn't work!
The first release of The Peloponnesian Wars is finally here! To play the mod, simply download the installer and double click it. Everything will go automatically, so you shouldn't have any problems, all thanks to Nertea the All-powerful!
A few things to note:
You do NEED to have The Battle for Middle-Earth II ™ installed and patched to

1.06

to play this mod.
PLEASE read through the readme file contained in the installer.
If you have any questions about installation or have problems running the mod, please check this topic in our forums.
Please remember, this is an Alpha, version 0.300 to be precise, so it's suppose to contain bugs and be incomplete. However, the team have all agreed that this is currently a very enjoyable mod to play, that functions beyond our expectations. So, fun as it should be, please report all bugs you encounter
here
, thanks! The more reports we get, the quicker we'll be able to fix things and get out a new version with less bugs in it, that is easier for you all to enjoy!
That will be all, enjoy the first release
Edited by Lauri, 04 September 2011 - 09:27 PM.