Toll the Great Bell Once!
Pull the Lever forward to engage the
Piston and Pump...

Toll the Great Bell Twice!
With push of Button fire the Engine
And spark Turbine into life...

Toll the Great Bell Thrice!
Sing Praise to the
God of All Machines
Glad to introduce a new project with new playable race -
Adeptus Mechanicus
.
Mod Team:
Karandras
- Project Leader, 3D-content, OE-code, FX, textures.
Warboss_Rus
- AE-code.
Archon
- 2D (menu design, old taskbar design)
Skinnie
- FX, 2D-content (new taskbar, icons, etc.)
Mod will likely feature at least 2 branches of this faction: the
Explorators
and the
Tech-guard
.
First branch will feature unique gameplay style, giving control of highly mobile strike force.
The only buildings at player's disposal will be an HQ (which becomes mobile at T2), the Listening Post (with 3 different addons: Defence Post, Resource Post or Research Post that contains upgrades), Thermoplasma generator and deepstrike-able Tarantula turrets.
The second branch will likely present more conservative gamestyle with standard set of buildings but with less mobile army.
For now the Explorator branch is the only truly developed.
Most of AM forces will have morale. For automatized units it plays an unique role, showing amount of
"available commands"
. When commands are depleted unit will have a certain negative effect until recharged near Icon of the Machine-God or by usage of the specific abilities.
Showcase of existing units: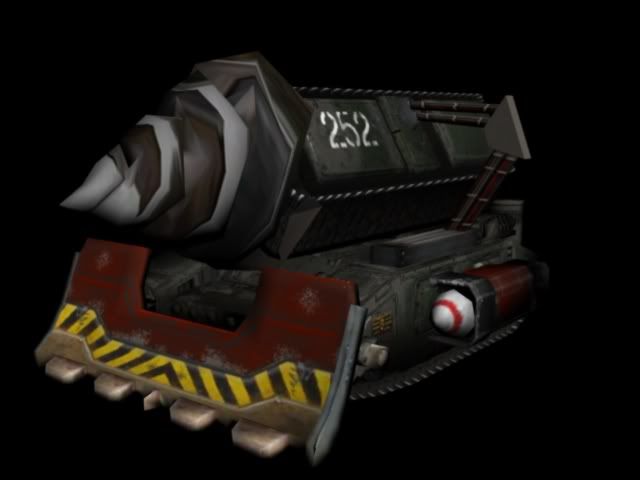 Adeptus Mechanicus
Mobile HQ
. For Explorator branch it is the only buildable structure except Listening Posts and Thermoplasma generators. Gains mobility at T2, activates weapon hardpoints on T3. Activates heavy weapons after relic-requiring research at T3-4. Generators will be built as addons.
Serves as Icon of Machine-God (increases regeneration of morale\available commands around itself).
The model is W.I.P.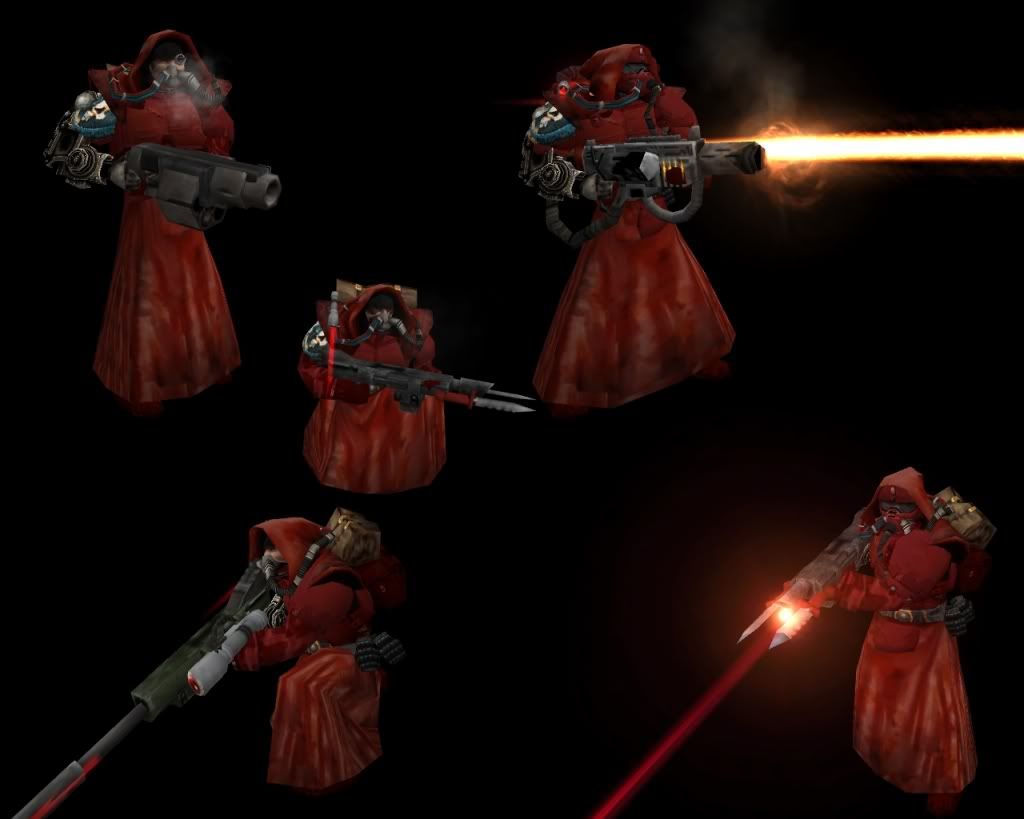 Being a part of AM warhost (the Skitarii),
Hypasists
are the basic AM infantry with broad number of weapon upgrades, operating in small squads.
There are bulk of your forces and can receive armor and damage upgrades throughout the game.
Can capture points.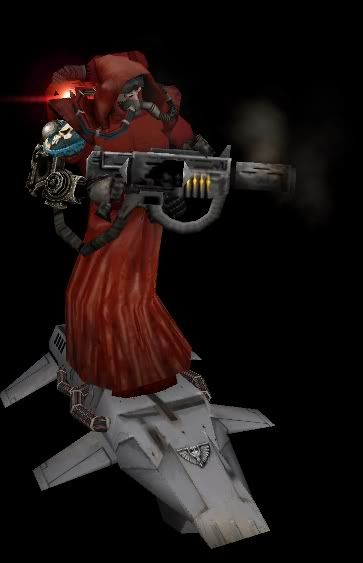 Assault Hypasists
are fast moving infantry which is able to jump. They are suited for close-ranged warfare and can receive broad number of hand-to-hand or close-ranged weapons like flamers, shotguns or melta-guns.
Limited to one squad (for now).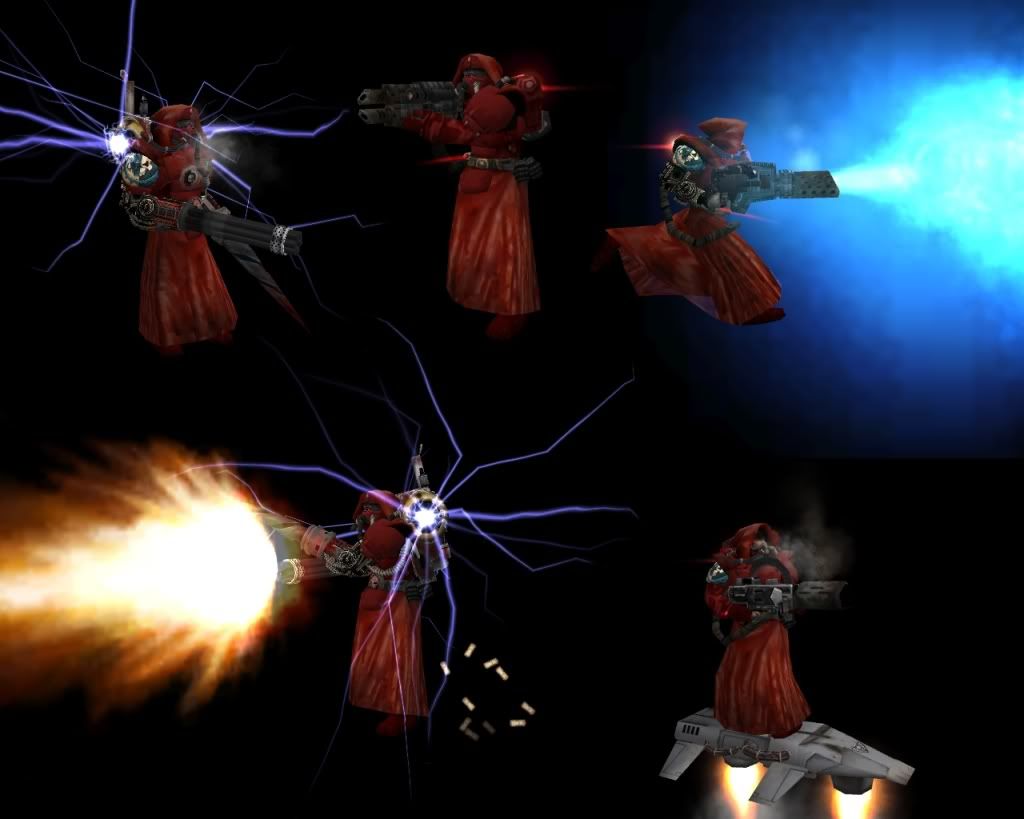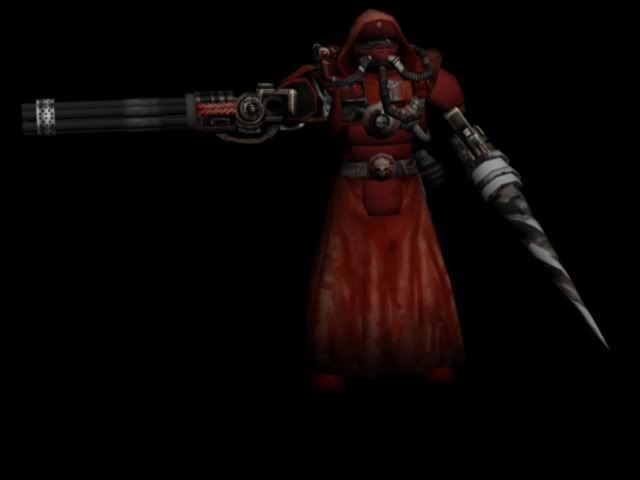 Tribunes
are the Skitarii officers. On this picture Tribune is armed with power-drill and assault cannon. Tribunes will provide additional auras and abilities depending on squad and selected branch.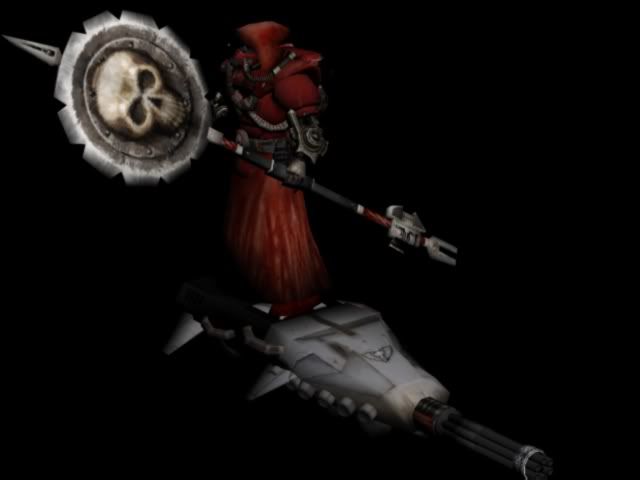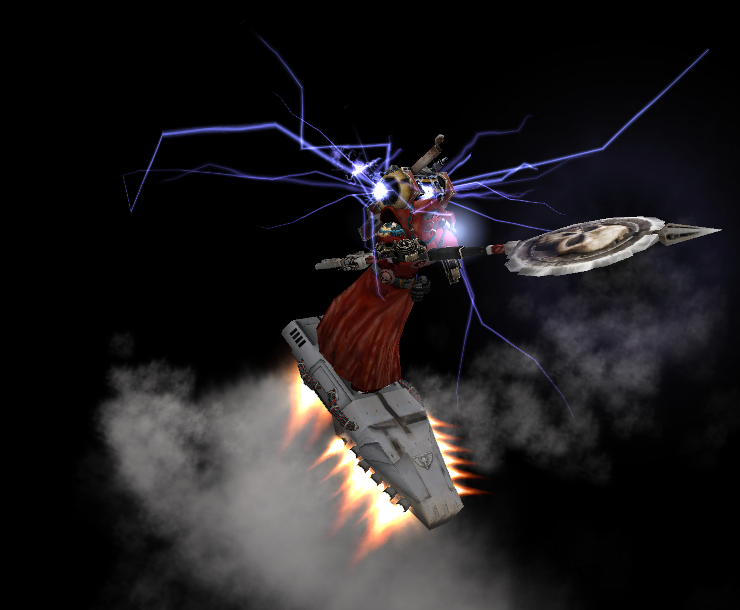 Assault Tribunes
will likely have more close-combat oriented loadout and advanced hover-board that will knock enemies down upon landing after assault jump (this model is obsolete).
Warrior of Omnissiah
is fast and versatile vehicle with very broad weapon choices. Available commands (morale) slowly drops over time and needs to be recharged from time to time. When morale is depleted unit stops and does nothing until recharged.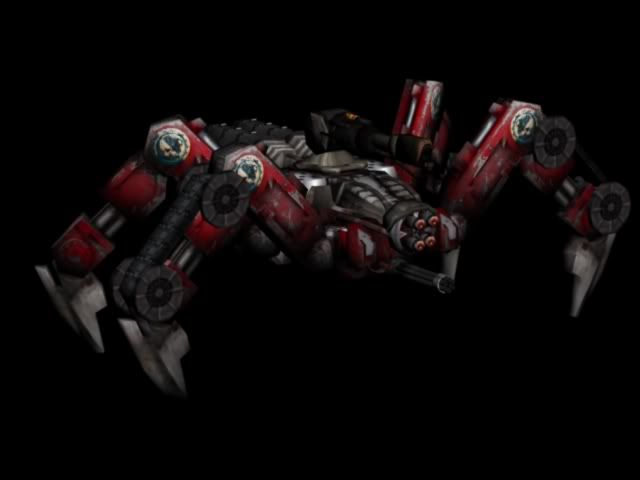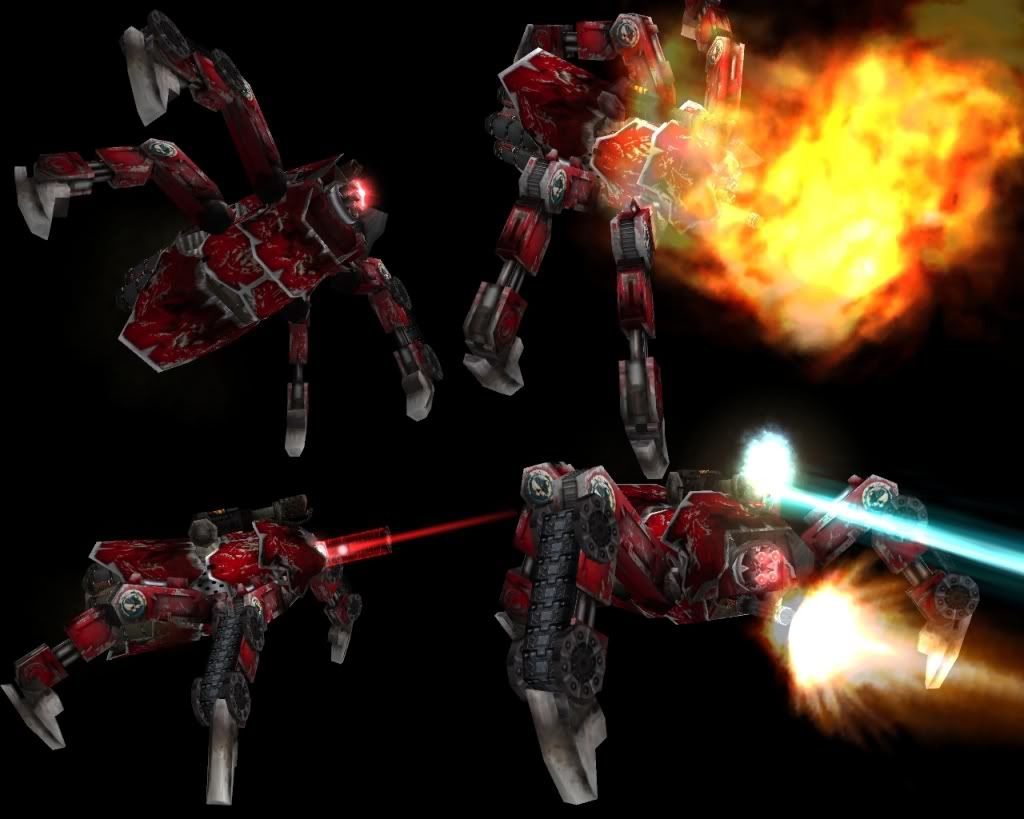 Hell Stalker
is slower than Warrior, but has more HP. Able to burrow and "deepstrike" from beneath the ground. Bears an inferno cannon, can be additionally upgraded with high-caliber assault cannon. Good damage in Close Combat, where its Mining Laser cuts through flesh and armor with same effectiveness. When available commands are depleted unit begins to hold ground and engage tartgets with inferno cannon.
Leman Russ King Pattern
is rare variant of LR, more durable than standard variants, assigned to the Imperial Guard. AM do not dare to replace ancient relic weapons, thus, King Russ comes with random weapon ranging from improved battlecannon to Demolisher, Punisher, Vanquisher, Executioner and Eradicator cannons.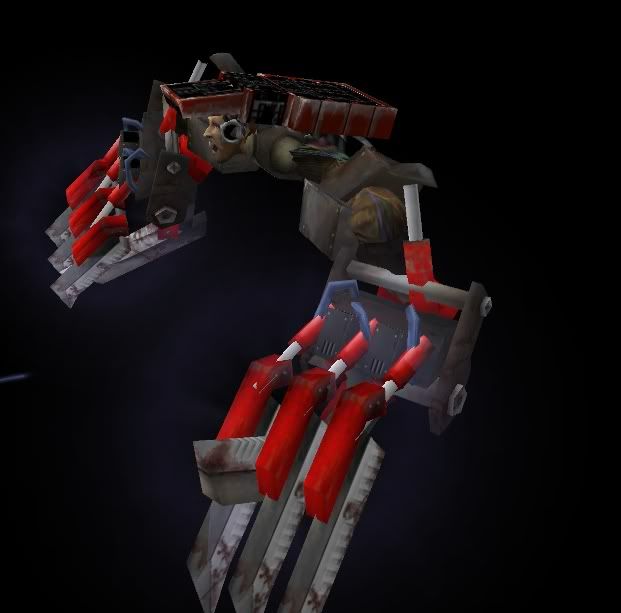 Chrono-gladiators
are the men, who have openly said that Omnissiah is not a god - and that is result.
Fragile, but very high damage in melee. Can be upgraded to increase speed and gain ability to charge.
Self-destructs when available commands are depleted.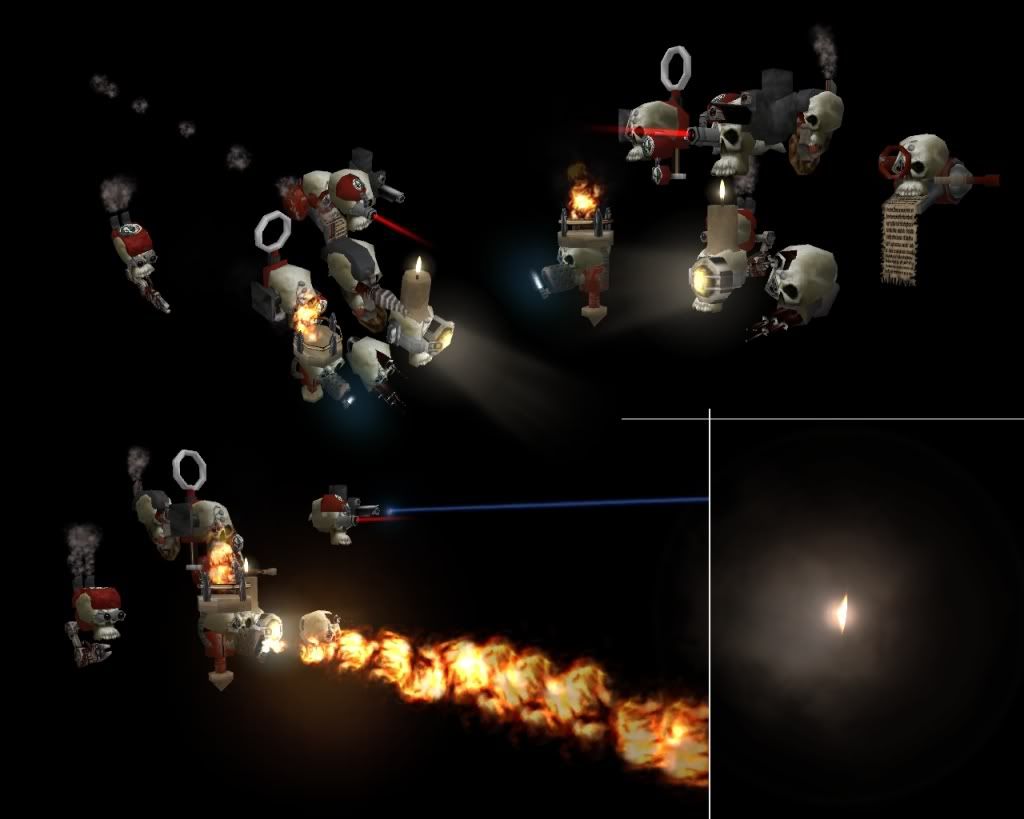 Skull swarm
is support squad. Number and speciality of skulls depend on completed upgrades. On basic stance can detect infiltrators, after several upgrades gains ability to heal, repair, restore "available commands" bar and arms with flamer and lasgun\hellgun.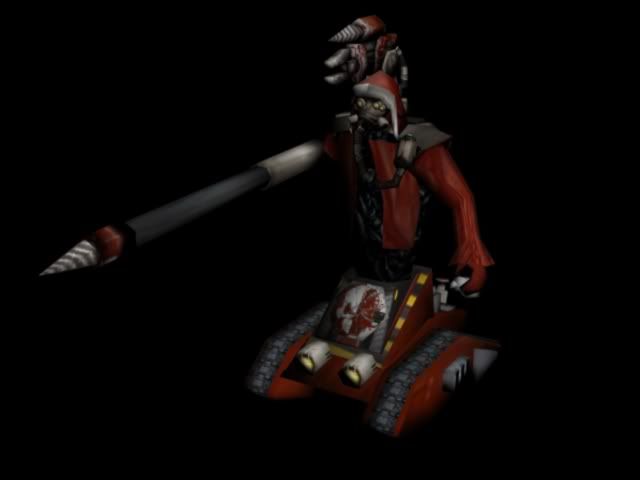 Cataphractii riders
are Mechanicus cavalry. This model is W.I.P.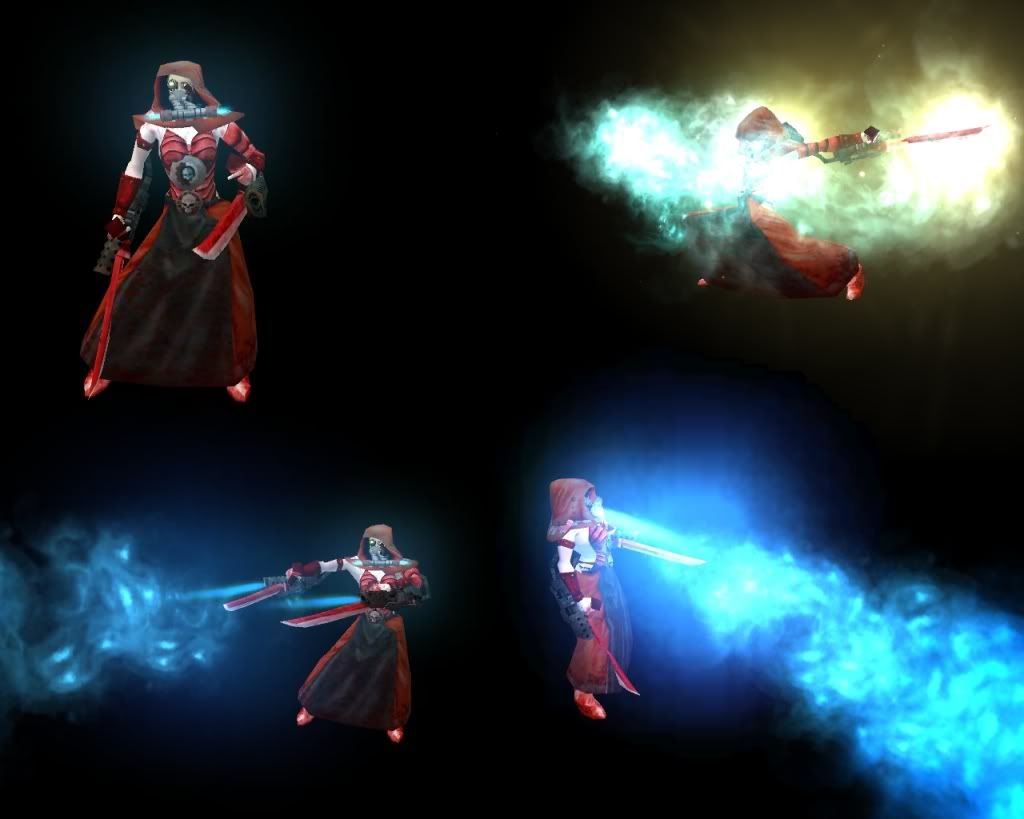 Magos Explorator
is T1 hero, armed with twin flamers. On higher tiers can be upgraded with Electro-priest retinue, which will provide bonuses to nearby troops and vehicles.
Probably will have ability to build structures.
Icon of the Machine-God.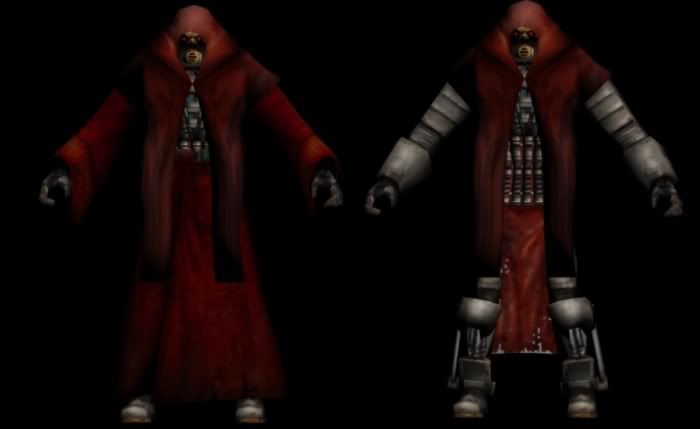 Magos Artisan
. Builder-hero for the stationary branch. Icon of the Machine-God.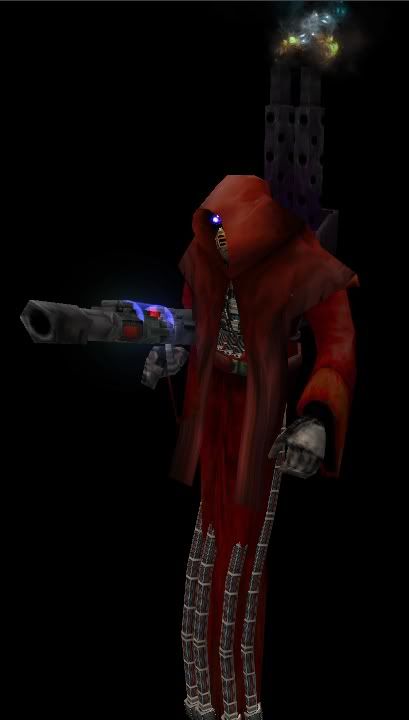 Archmagos Prime
. Powerful ranged hero, can burrow to avoid melee.
Can build, detects infiltrators. Icon of the Machine-God.
Armed with a powerful light-cannon, which has 3 fire mods depending on target armor, making Archmagos effective against most targets.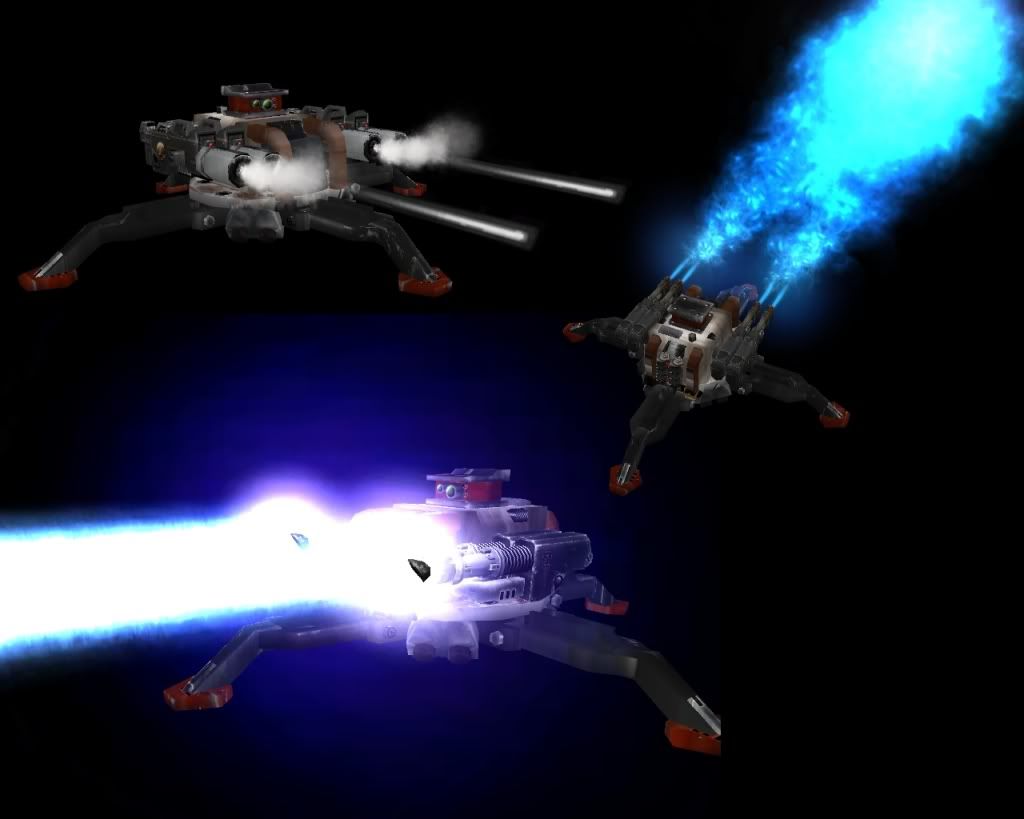 Tarantula turrets
can be deepstriked. Each of 2 hardpoints bear twin-linked heavy bolters, upgradeable to lascannons or heavy flamers. Playing as Explorator you can have more than 6 of such turrets.
Second (defensive) branch will include Sagitarii (experimental and special weapon squads) and Praetorians (elite Skitarii squads).
3D-modelling work flows on Knights (heavy walkers similar to Titans, but of smaller size).
Edited by Skinnie, 09 October 2011 - 07:25 PM.