For two years, Nertea has been my Shadow Hand, operating strictly behind the scenes in our effort to transform land combat. While it was great for the suspense of the announcement, admittedly, that was a terrible way to welcome someone to the team. I'd like to use this post, which highlights his remaining vehicles realized under v1.2, to give him a proper show of community appreciation. Without his contributions, the ground revamp would not have been possible.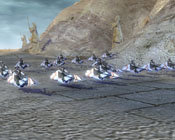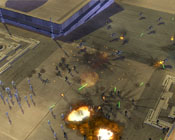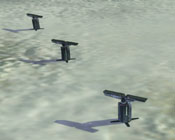 Mobquet designed the Overracer Speeder Bike to do one thing: zoom. In terms of raw velocity, it's one of the best bikes on the market that isn't hampered by the control issues shared by swoops. Other than the optional light blaster cannon, there are few amenities of note, which is fine to the racers and scouts that primarily employ the Overracer. It's become a favorite of groups opposed to the New Order, which have been known to strip it even further to maximize stealth potential.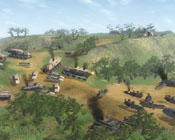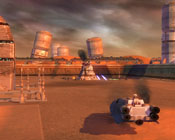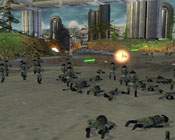 The newfound Empire conscripted Uulshos Manufacturing to build an armored command landspeeder to replace the LAAT in the role of ferrying officers in battle. The result was the QH-7 Chariot Light Assault Vehicle. Despite the bulk associated with tactical computers, encrypted comm units, and active countermeasures, the Chariot boasts impressive speed thanks to five thruster engines. On backwater worlds, the belly laser cannon allows it to double as a combat vehicle.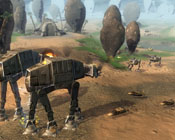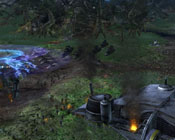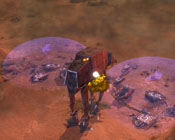 The Arrow-23 is a utility landspeeder that Aratech markets towards nature enthusiasts on semi-developed planets. It is larger and better armored than the typical family speeder to provide a certain level of comfort in the wild. It's also blazingly fast and highly modifiable, qualities that make it attractive to paramilitary organizations. The Alliance ended up with so many Arrow-23 Landspeeders that it became the default option for tramp shuttle, heavy scout, and battlefield ambulance.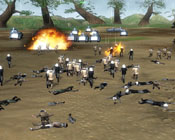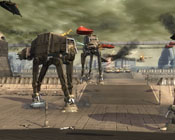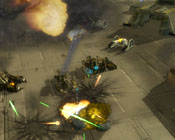 When the Confederacy collapsed, the potential size of the Empire effectively doubled and, despite omnipresent propaganda, its forces were continuously spread thin as it pushed Rimward. Nen-Carvon offered a solution in the form of the PX-10 Compact Assault Vehicle, a self-driving light tank with a singular crew requirement. The tracked chassis is near impervious to pre-industrial technology, although its sensory inputs can be electronically jammed. Still, the PX-10 has been used against unruly Core denizens.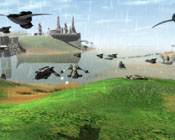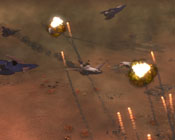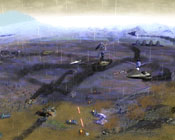 Ubrikkia Transports debuted the Talon I in the interwar period when galactic crime was on the rise. It is a modern example of an older concept: a militarized airspeeder built to engage starfighters in atmosphere. Although lacking the shields and powerplant of a spaceworthy craft, its sleek fuselage allows the Talon I Combat Cloud Car to excel at dogfighting. They are common to metropolitan defense forces and are occasionally fielded by the Empire in favor of noisier TIEs.