Many discussions were about if super weapon general needs a super unit. And if yes then what should it look like? Super weapon general has her unique play style – to build defenses near enemy and attack by building defenses closer and closer to enemy base. At last, final decision was made. The thing you see on the render is walking fortress. Yes it is fortress because it can sustain direct hit of a nuclear missile and it is walking – with 2 legs. It is very complex to destroy it – it repairs itself and builds structures like a construction dozer. Its disadvantages are relatively weak firepower and very slow movement speed. It moves slower than infantry. Its usage is very similar to super weapon general play style – to move forward slowly and build defenses around itself.
Model by Creator.
Skin by DCesarec.
Animation by Creator.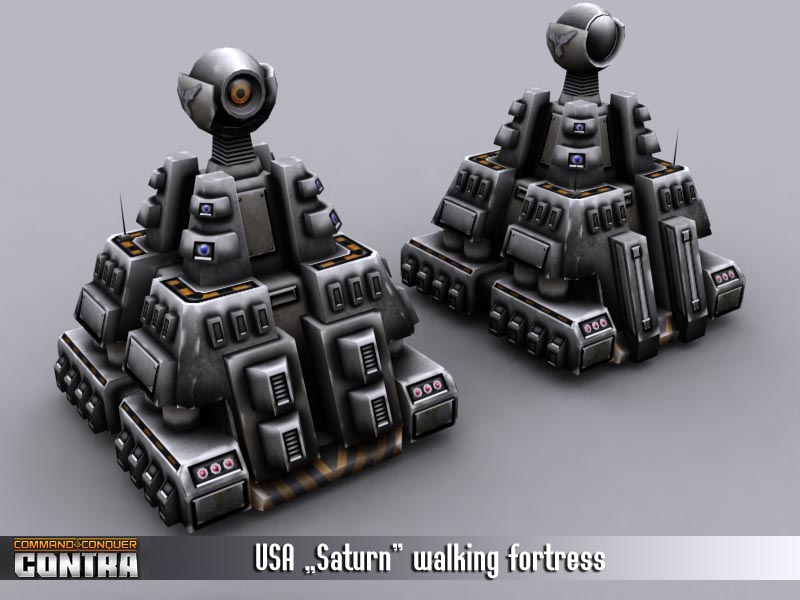 Nemesis is new fighting vehicle for cyber general. It is not decided yet if it is a 3-rd rank or 5-th rank unit. But, in any case, it will be universal attack flyer with good armor, ability to attack both ground and air targets and slow movement speed.
Model by DCesarec and Creator.
Skin by DCesarec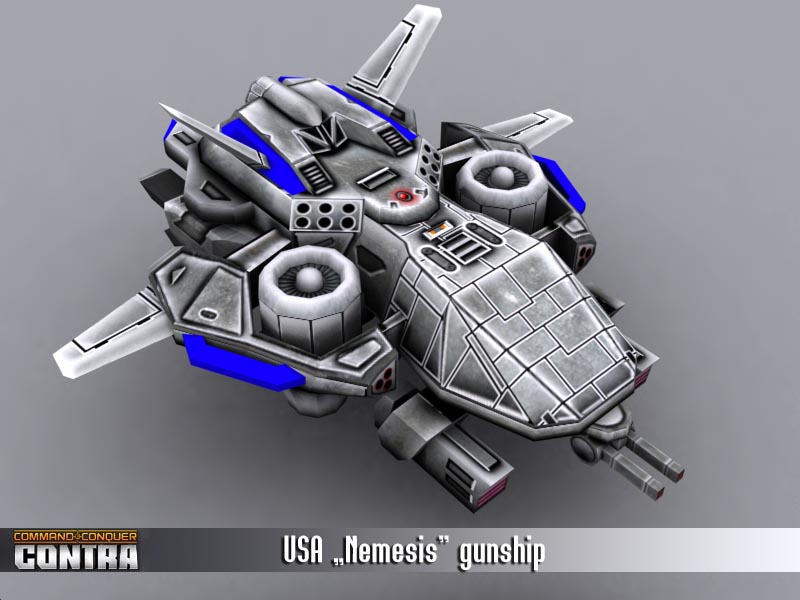 Yet another cyber general unit is Harbinger cargo helicopter. It will replace Chinook. It will be absolutely equal to Chinook by its functions, but will be slightly faster.
Model and skin by DCesarec.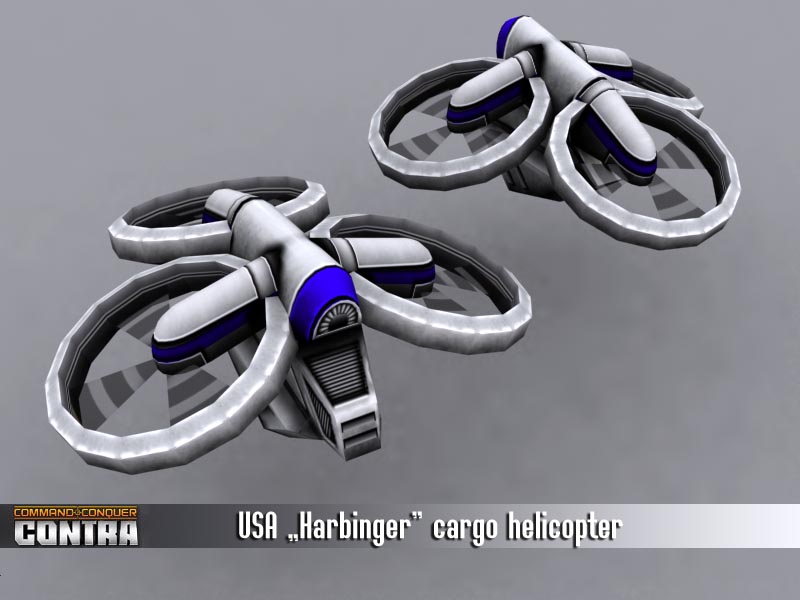 New 3d model for laser general "Omega" cannon.
Model and skin by DCesarec.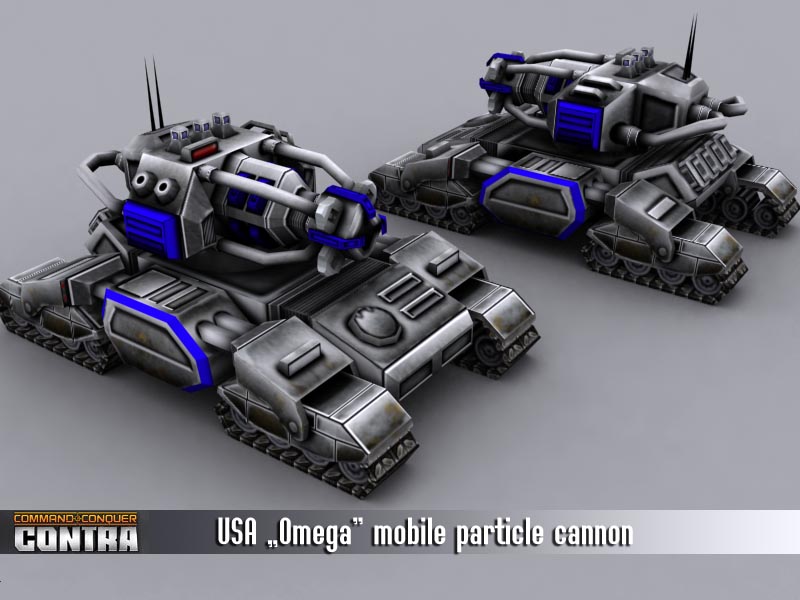 And at last, here are a couple of models for maps and missions. There units won't be buildable, but you will see them on some multiplayer maps and in single player missions. First model is China armored train. It has radar, ECM, antiaircraft turrets, dual nuke cannon and two Overlord turrets on board. In addition, it rams and crushes everything on its way. It will be strong enemy.
Model by Creator.
Skin by DCesarec and Creator.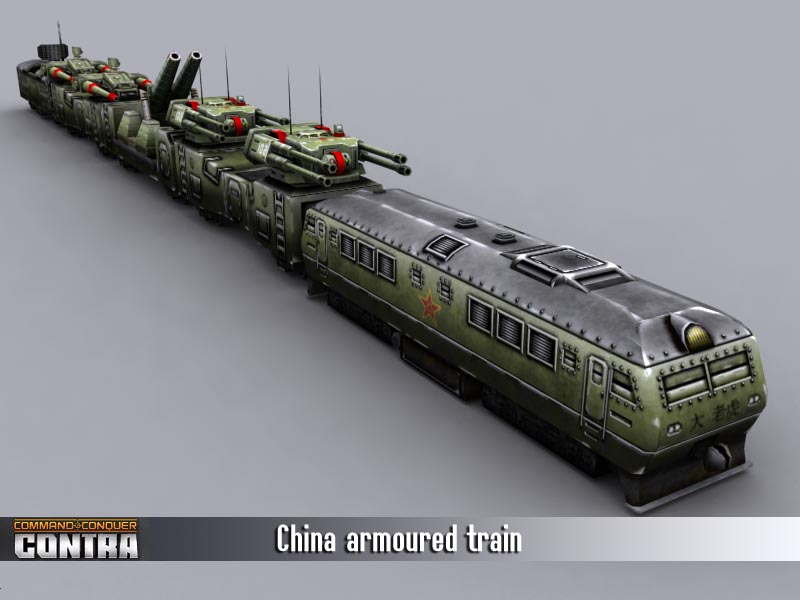 The second model is neutral bunker, which can be found on some maps. It is just a conventional building with good armor. In contrast to other buildings, you can't clear it by destroying garrisoned enemy infantry with fire, poisons and other antipersonnel weapons.
Model and skin by DCesarec.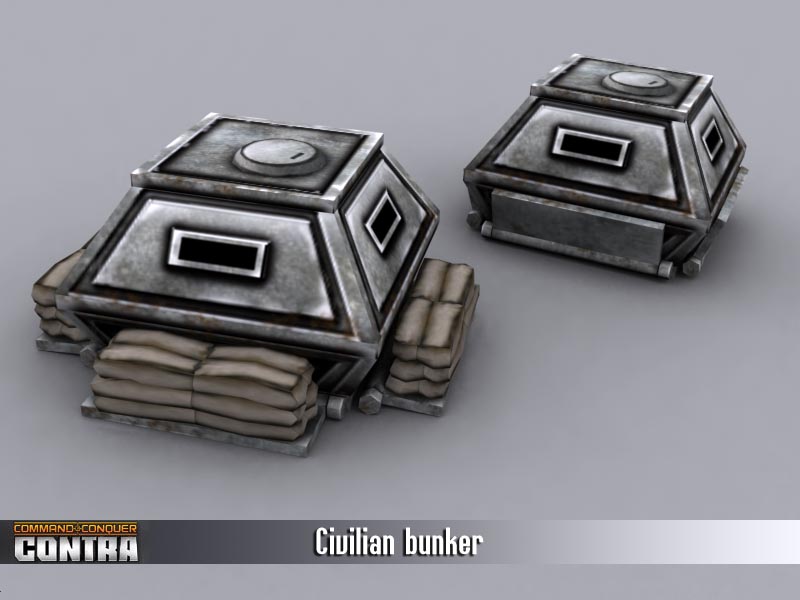 Edited by Creator, 10 March 2012 - 08:58 AM.