As June ends Colony Wars comes with more new updates. Along these is the New Logo. With big thanks to tomson. Without further ado let's get started...
Introducing one of the new Units for the Syndicate, The Zombie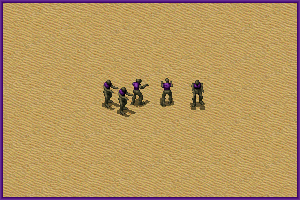 The Zombie are weaker versions of the Brute. Lacking its speed and readily availability from the Barracks. However as their movie caricatures named after. The Zombie can infect other non-mutant infantry into Zombies to increase their numbers.
Coming up next is a familiar unit from another CNC Universe, The Toxin Tractor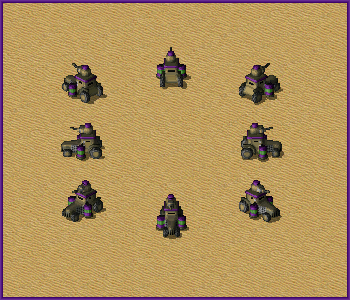 Like in Generals the Toxin Tractor shoots a lethal chemical spray that can melt infantry and can be ordered to deploy to contaminate the area.
Introducing the Last Syndicate Unit for this update is the Ban-err... Schism.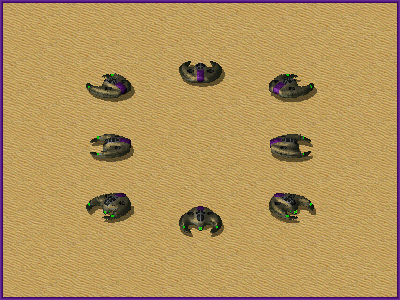 The Schism is the Gunship of the Cabal Order. Replacing the Floating Disk for them. The Schism can quickly dart around in the sky and can fire its plasma bomb against ground targets or fire Twin-Lasers against Air Units.
Coming up next are the new allied units and structures.
First up is an old familiar face from Red Alert 1, The Longbow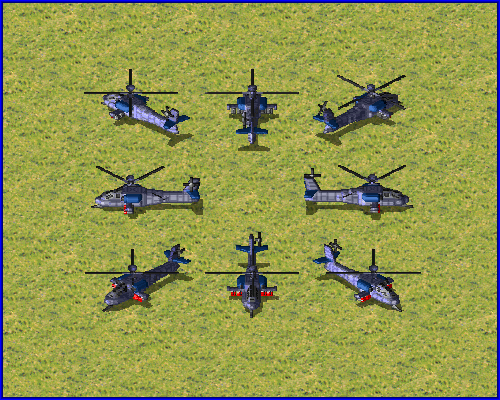 The Longbow is armed with Missile Pods and a Chaingun. The Missile Pods used mainly against Vehicles & Structures and the Chaingun against Infantry.
The Talon Ops brings back the Camo Pillbox.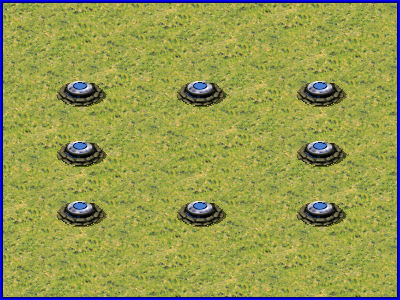 The Camo Pillbox is normally hidden from sight and can only be revealed with detector units. The Pillbox comes armed instead of a Machine Gun with a powerful Rifle that can take out infantry more quickly and can even damage vehicles better.
Last comes the Soviet Toys
Firstly are the new Mine Structures.From left to right, the Sea Mine, Blast Mine & Shock Mine

To conclude the update is the Soviet's answer to a Tier 3 Anti-Air Unit, The Refactored Saber Tank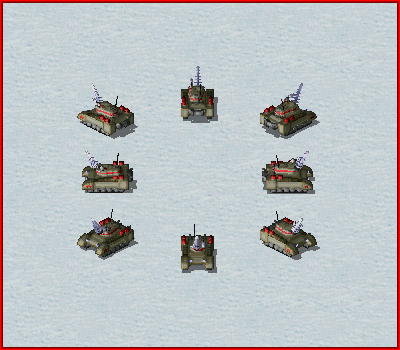 The Saber Tank fires a high-powered tesla coil against air units and utilizes a low-volt stun gun that can also disable unit movement when engaging other ground units.
Stay tuned for July as Hecthor Doomhammer in Twitch will be streaming the Game.
Until then.  -Excelsior!