Hi!
Long time has passed since the last news I published in the website, until now all new updates were published on the
C&C:R development forum
,
ModDB
,
Facebook
&
Google+
.
The only changes I'm doing for the next 1.0 release are related to TS graphics. I always delayed or post-poned this because hand-fixing resized TS graphis stress me a bit and makes me loose interest quickly but because Ares is more & more close to the stable 0.2 release I decided to not delay it for post-1.0 releases and now I'm fixing those civilian buildings. You can see what I'm saying (
v0.98b2 was released ~7 years ago
) :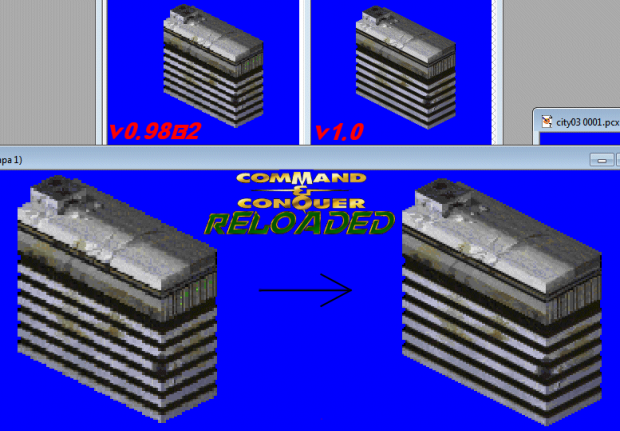 High bridges, TS terrain radar colours, civilian buildings... and for future releases I'll focus in TS terrain tilesets (cliffs, roads, etc).
With those improvements in TS civilian buildings I
could
start implementing (in future releases) a RA2 feature: garrison into buildings.
Another thing I have to decide before the release is what I'm going to do for the RA2 & TS videos for the RA2 & TS Nod single player campaigns... YR video campaigns aren't a problem but RA2 campaigns can't be used directly from the installed game :-/, well, soon I'll open a forum topic in the C&C:R development sub-forum for disscuss it. Anyway it would be an optional download so it would not delay the mod release.
I hope the next time I'll publish news is for the 1.0 release announcement.
Edited by FS-21, 07 May 2012 - 02:02 PM.