Whos your favourite bad guy in a film?
Me personally, I consider Dr Hannibal Lector the most amazing and charismic villain ever.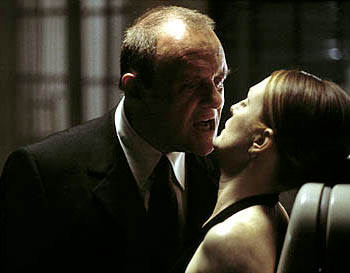 I suppose what makes him such an amazing character is his amazing intelect coupled with his prime evil instincts which are embodied in his mindless acts of cannabilism. Yet, he acts like he has a purpose when he kills though. Consider the end of Hannibal, his digestion of the agents brain. Its an act of vengeance on behalf of agent sparrow, yet, the act in itself is one of mindless brutailty. But then you have the fact he initiated such an act with such precision and skill... Its a puzzling conundrum.
Whos your favourites villains?