Topic edited and updated 22nd of august 2014
Thanks to a reestablished cooperation with my personal favourite mod - Edain mod - and a new found friendship with its team leader Ealendril der Dunkle, I am very excited to share the awesome news of a very rewarding trading deal that landed SEE the right to use Edain's fantastic models representing Thorin's Company from the Hobbit movies. Othe than the fact that these models are so good that they (IMO) match the awesome models in other mods I admire, such as the SaF, RJ mod, etc - the most important aspect is that it saves me a tremendeous amount of time, not having to model these guys myself. Sculpting, painting, topologizing, UV mapping and rigging takes its time and I'd estimate that I would have to spend most of the autumn making these 13 dwarven models, if I had not found this trading solution.
I know some of the prominent members in this modding community don't really approve of trading, and that's sad as I don't wanna annoy anyone, but I hope most SEE fans find this to be a good solution as I can focus on the much needed coding instead, when I'm done with my own models for the Misty Mountains (former Moria) faction. In return I gave Ealendril and his Edain mod full rights to the requested and donated models made so far: Great Goblin, Azog, Yazneg, Fimbul, Gundabad Hunter Orcs, Gundabad Warg and Stone Giant, as well as the upcoming Bolg and Goblin Town goblins...
As an awesome side effect of this deal, I also get my models rigged in an instant by Ealendril. He's not working in 3DStudioMax though, only RenX/GMax, but the result is very good anyway, and fast! 
Now, the plan for these units in SEE is simple. I want SEE to feature all dwarven heroes that are alive at this time, and the rest will be summonable via the Spell Book to make Thorin's Company a powerful option for this faction...
Alive fortress heroes
--------------------------
Gimli
Gloin
Dwalin
Bifur
Bofur
Dori
Nori
Fallen but summonable heroes
---------------------------------------
Thorin
Fili
Kili
Oin
Balin
Ori
Special usage (I'm thinking a separate summon replacing Tom Bombadil)
------------------
Bombur
Thorin Oakenshield > Killed in the Battle of the Five Armies. Summon only!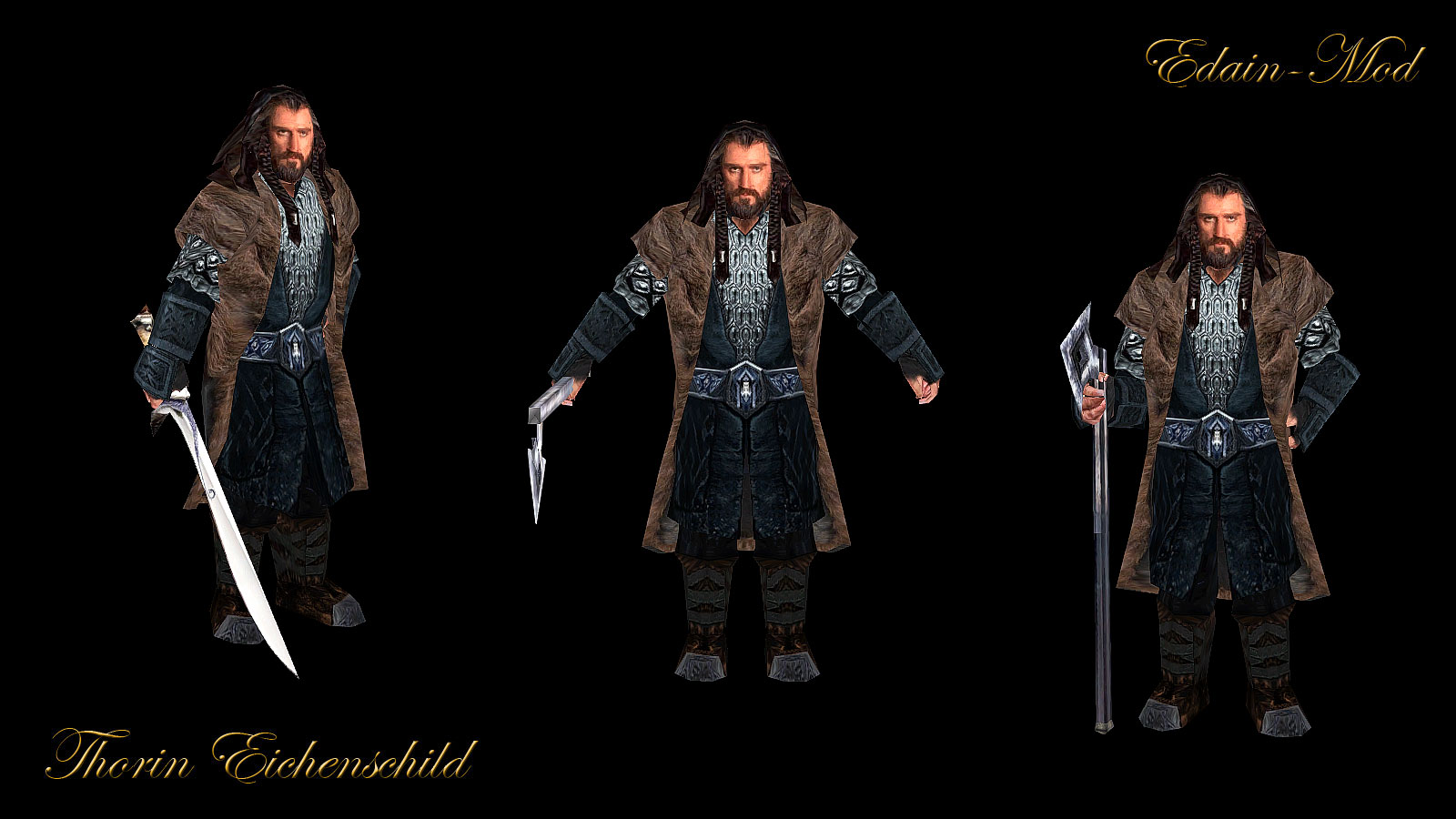 Fili > Killed in the Battle of the Five Armies. Summon only!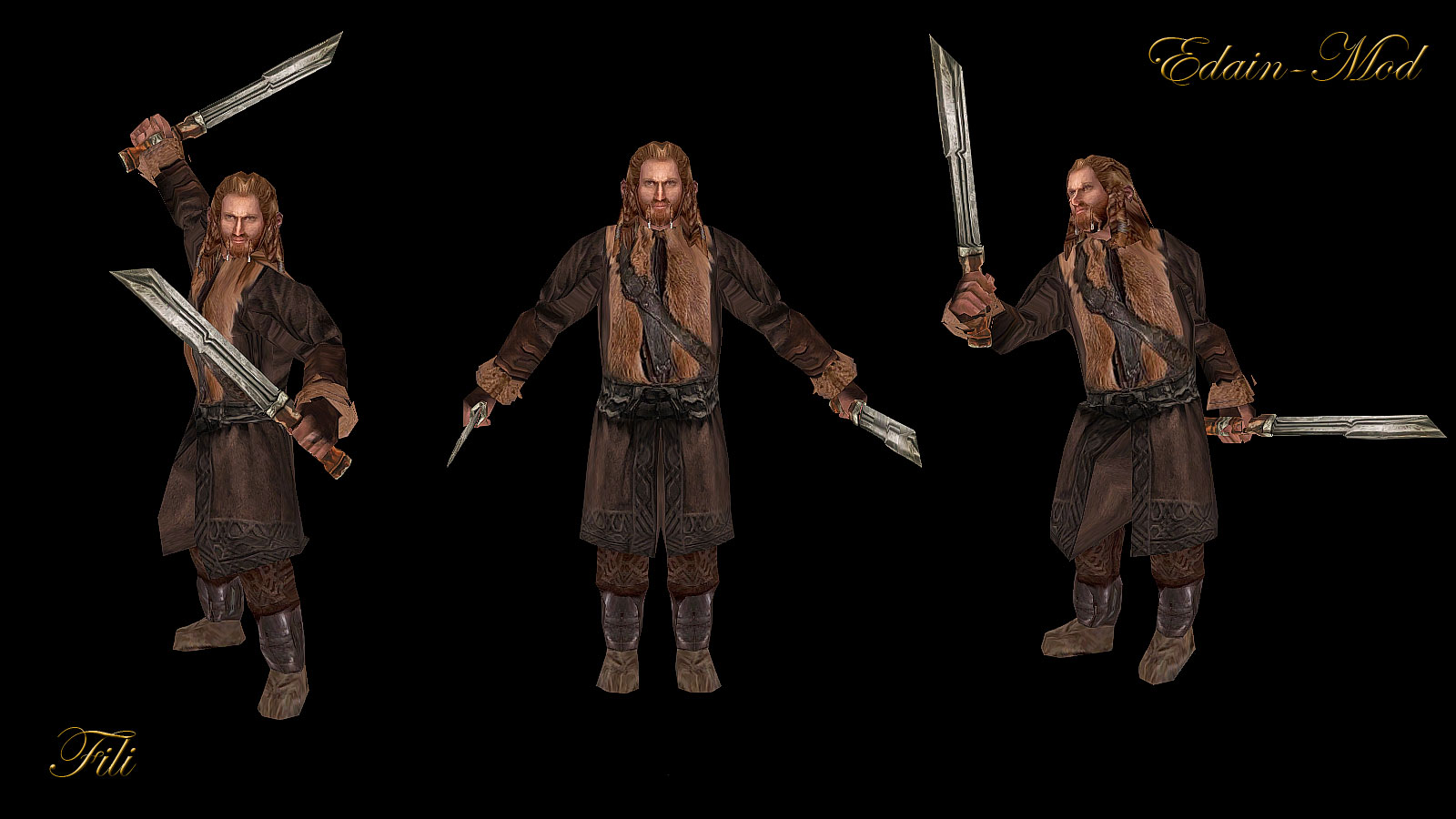 Kili > Killed in the Battle of the Five Armies. Summon only!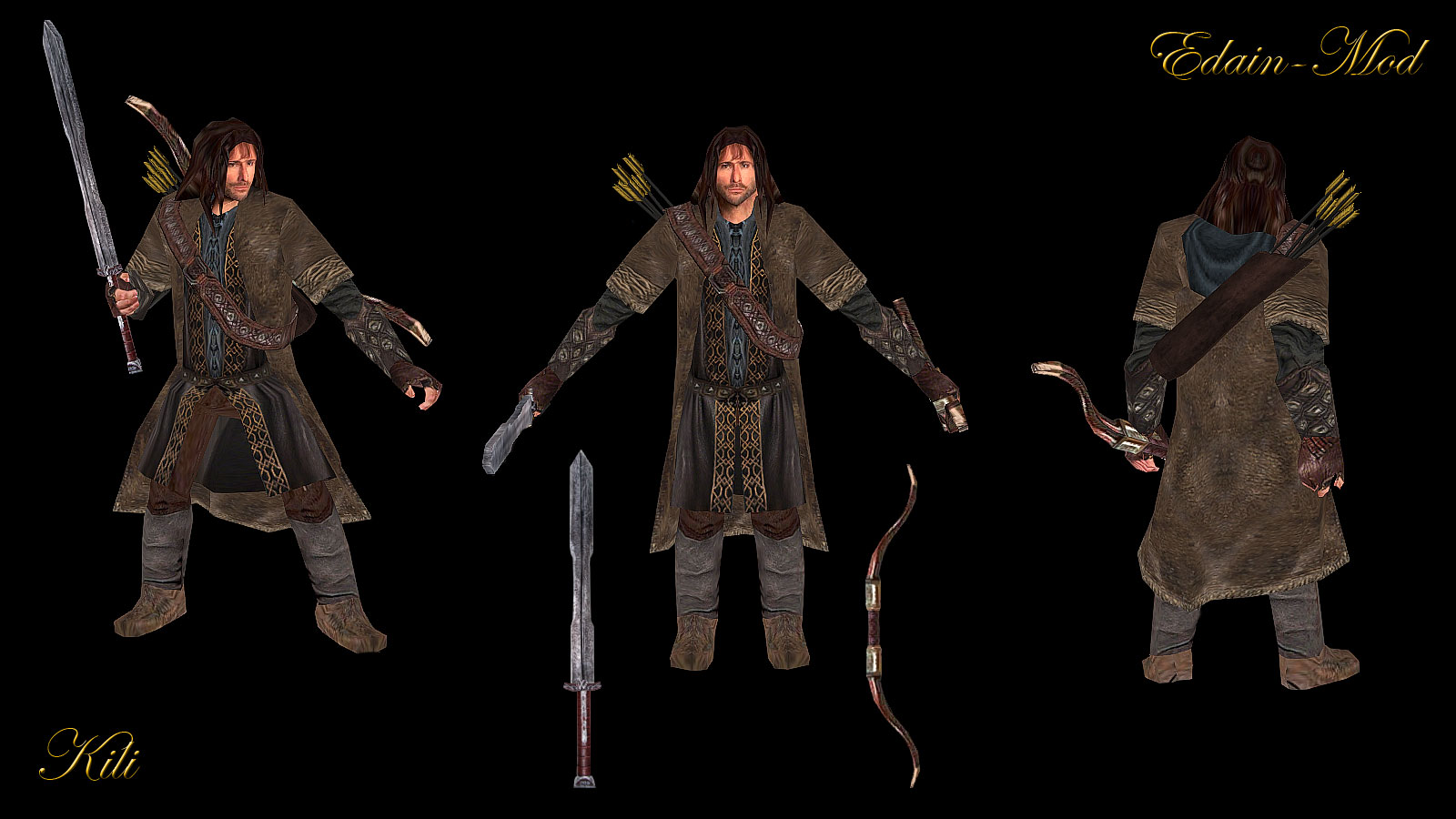 Oin > Killed by the Watcher in the Water. Summon only!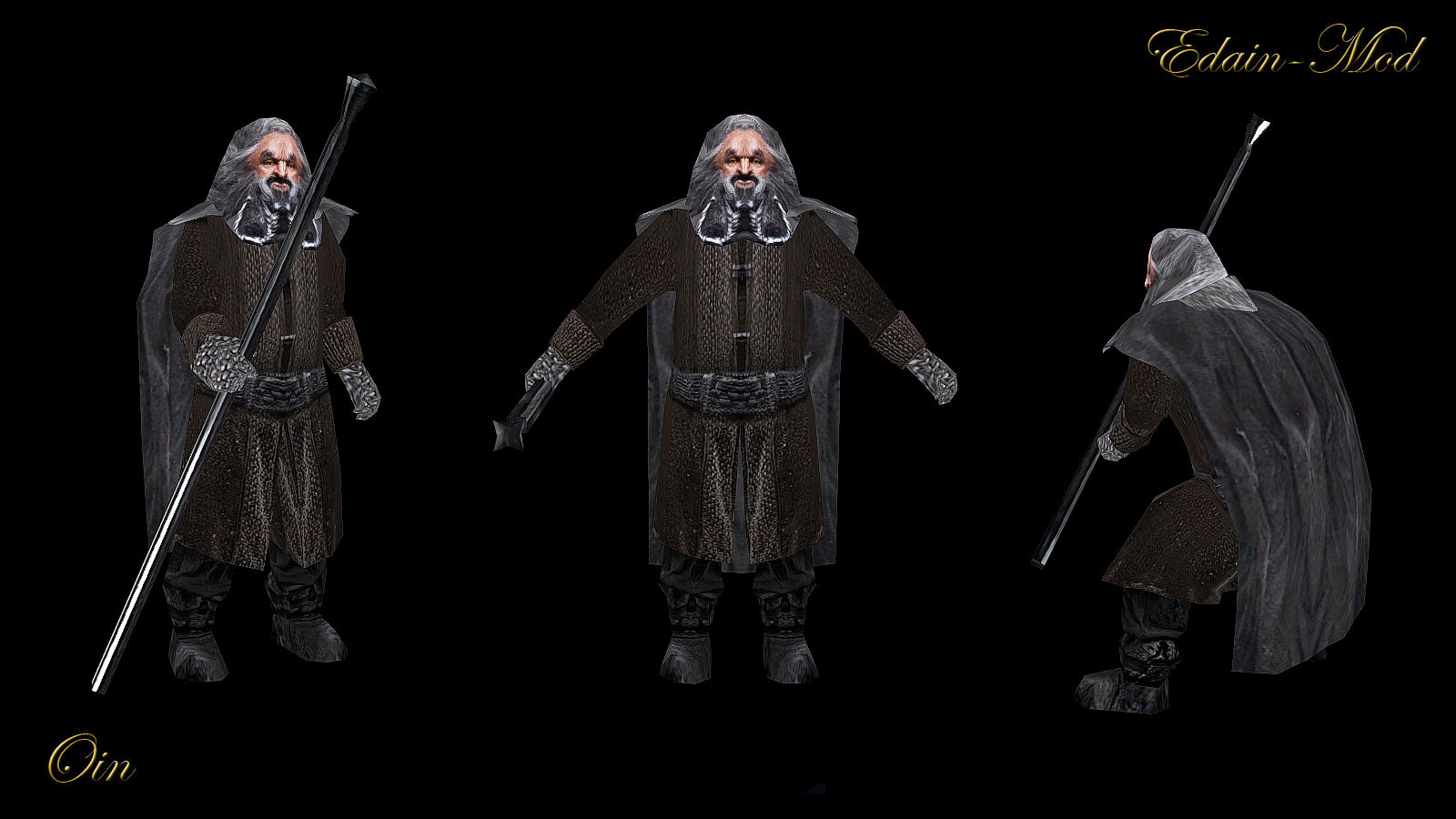 Gloin > Fortress hero!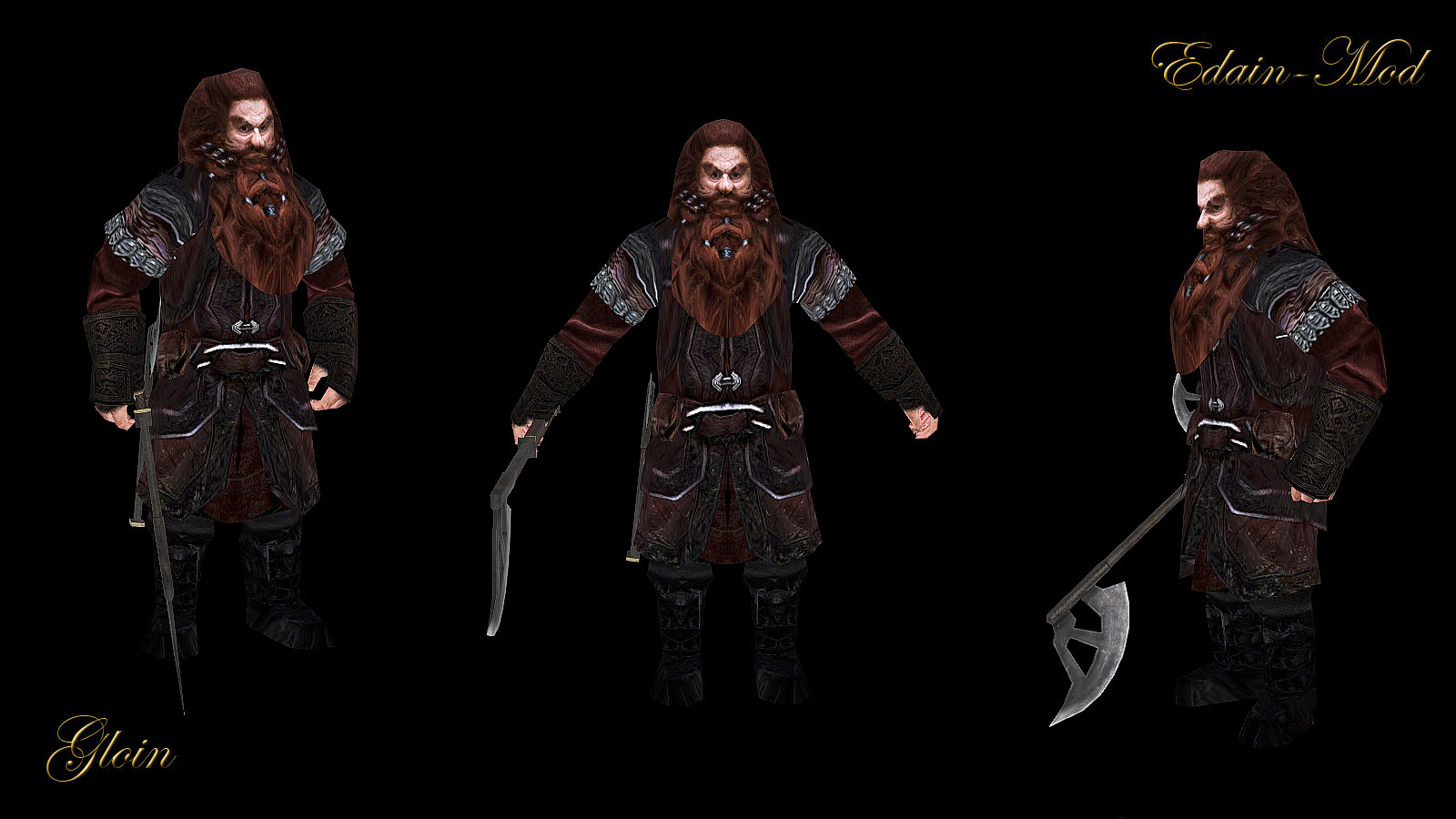 Dwalin > Fortress hero!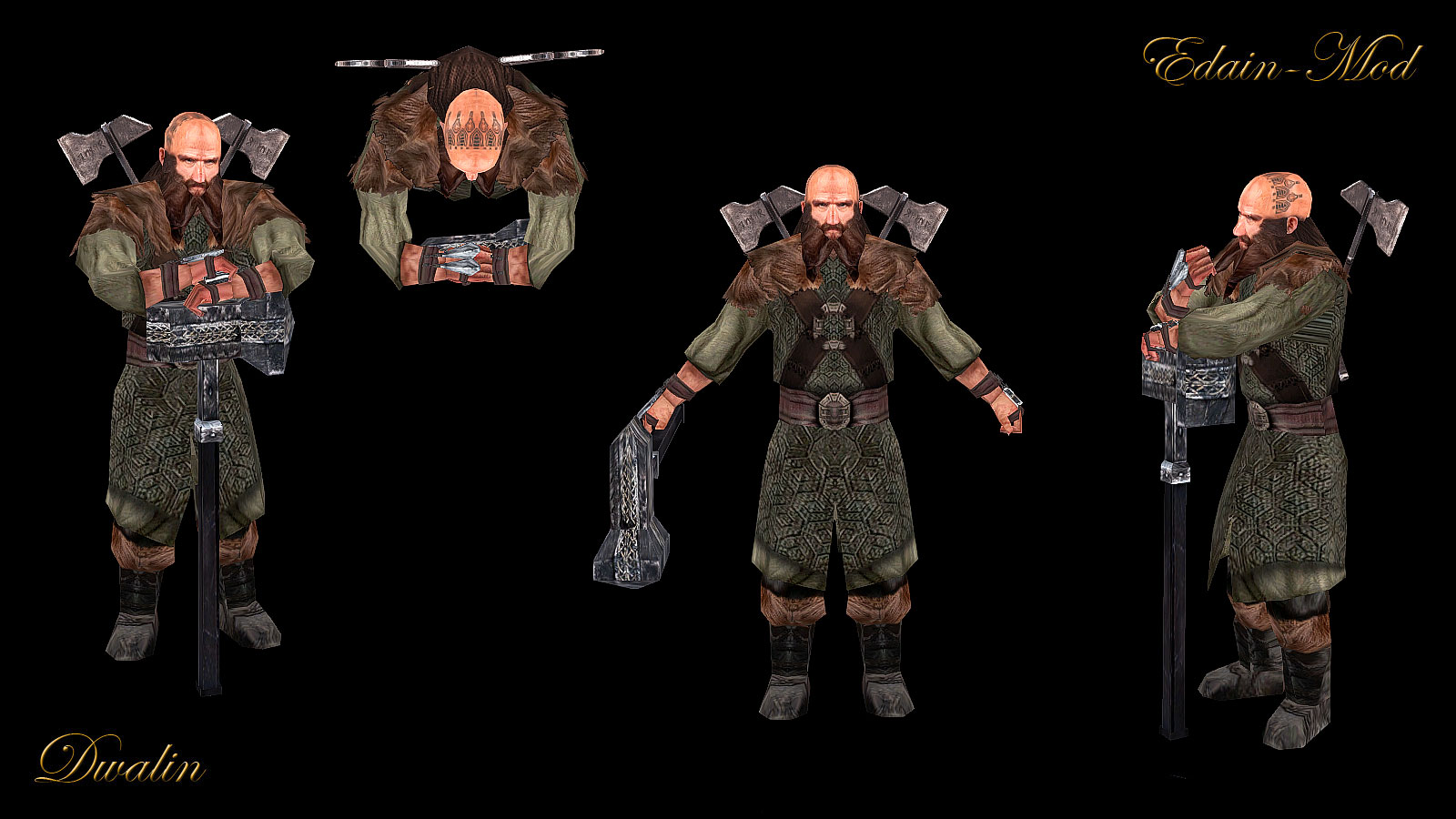 Balin > Killed in Moria. Summon only!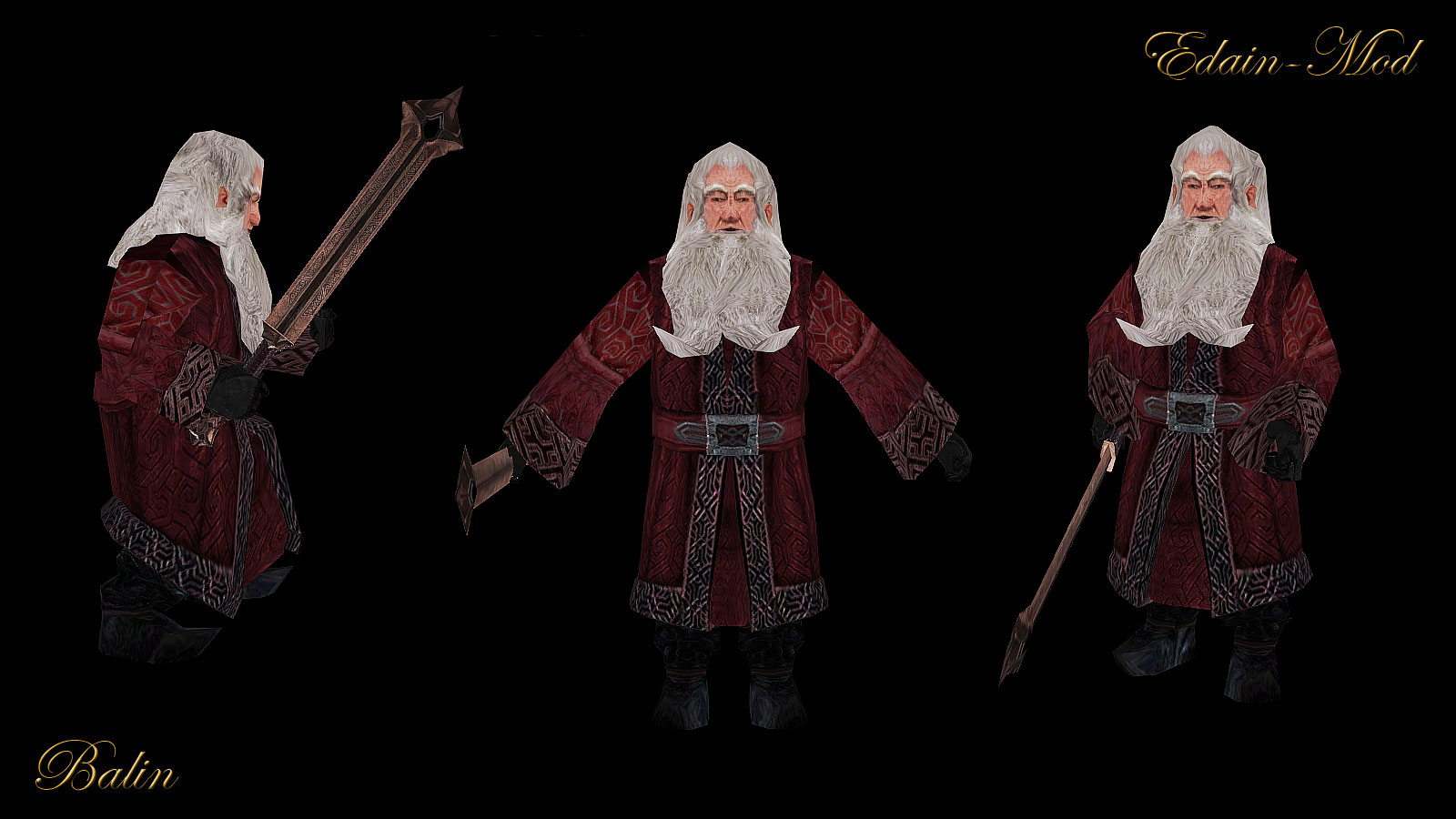 Bifur > Fortress hero!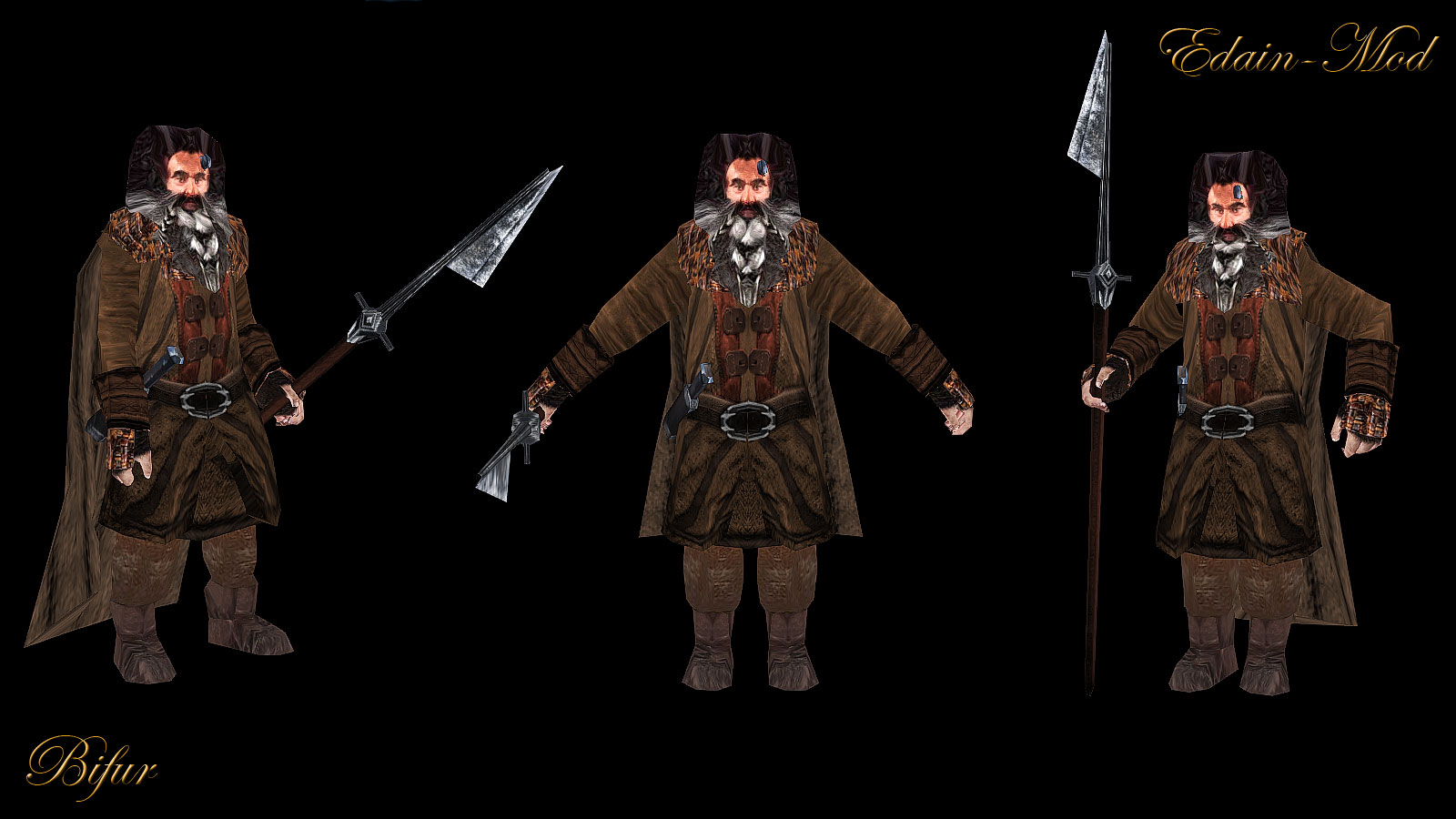 Bofur > Fortress hero!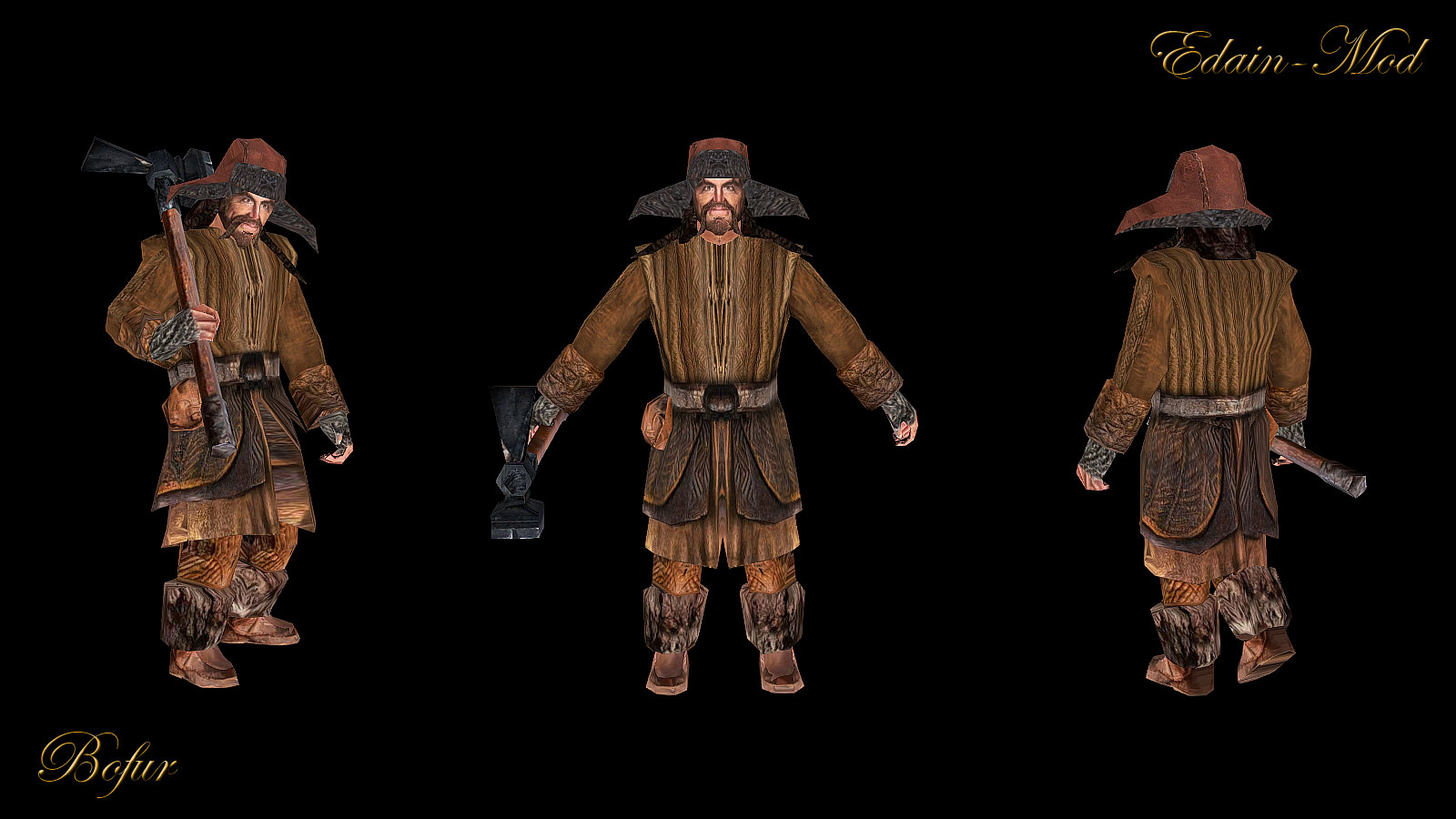 Bombur > Special summon!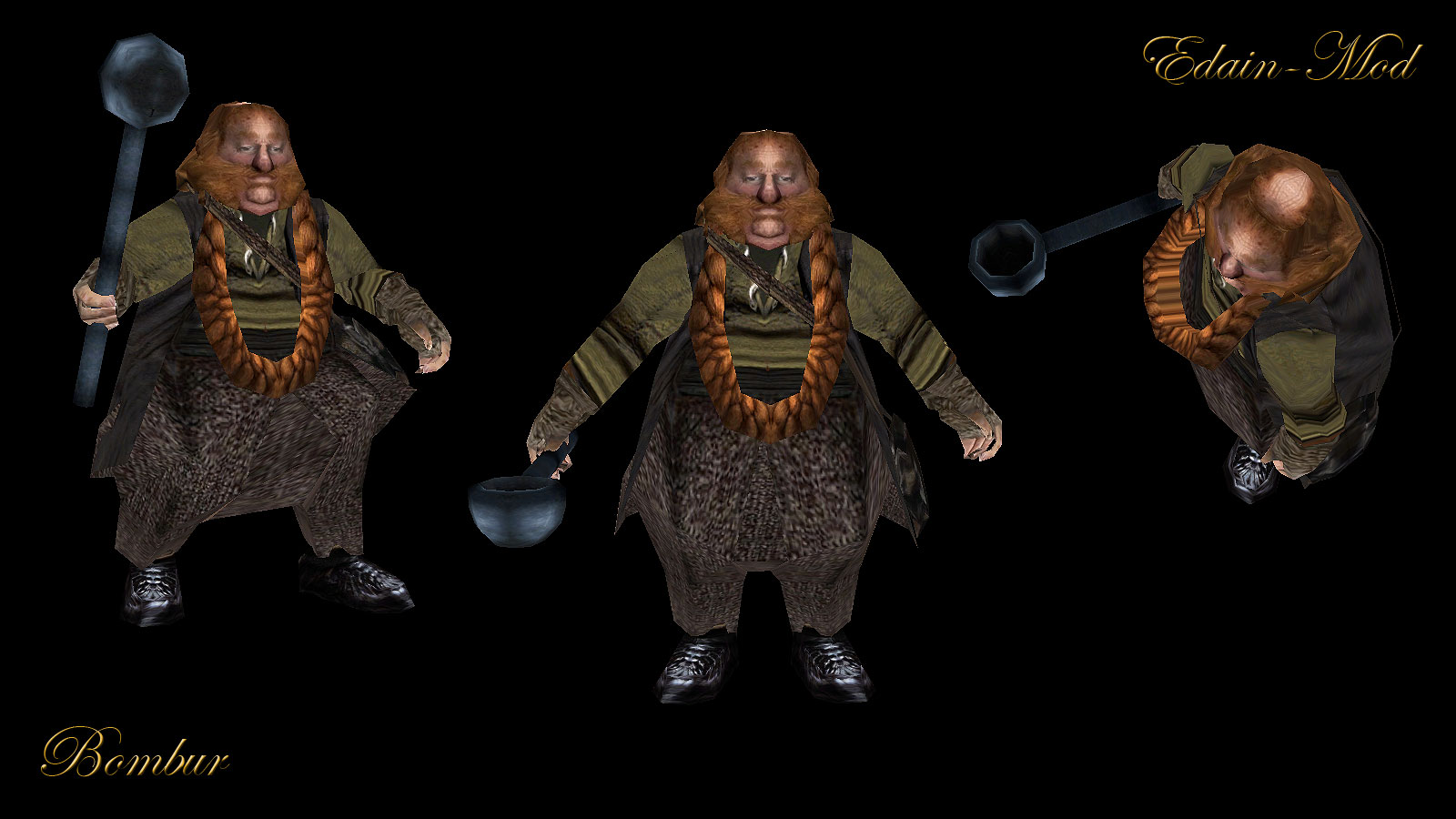 Dori > Fortress hero!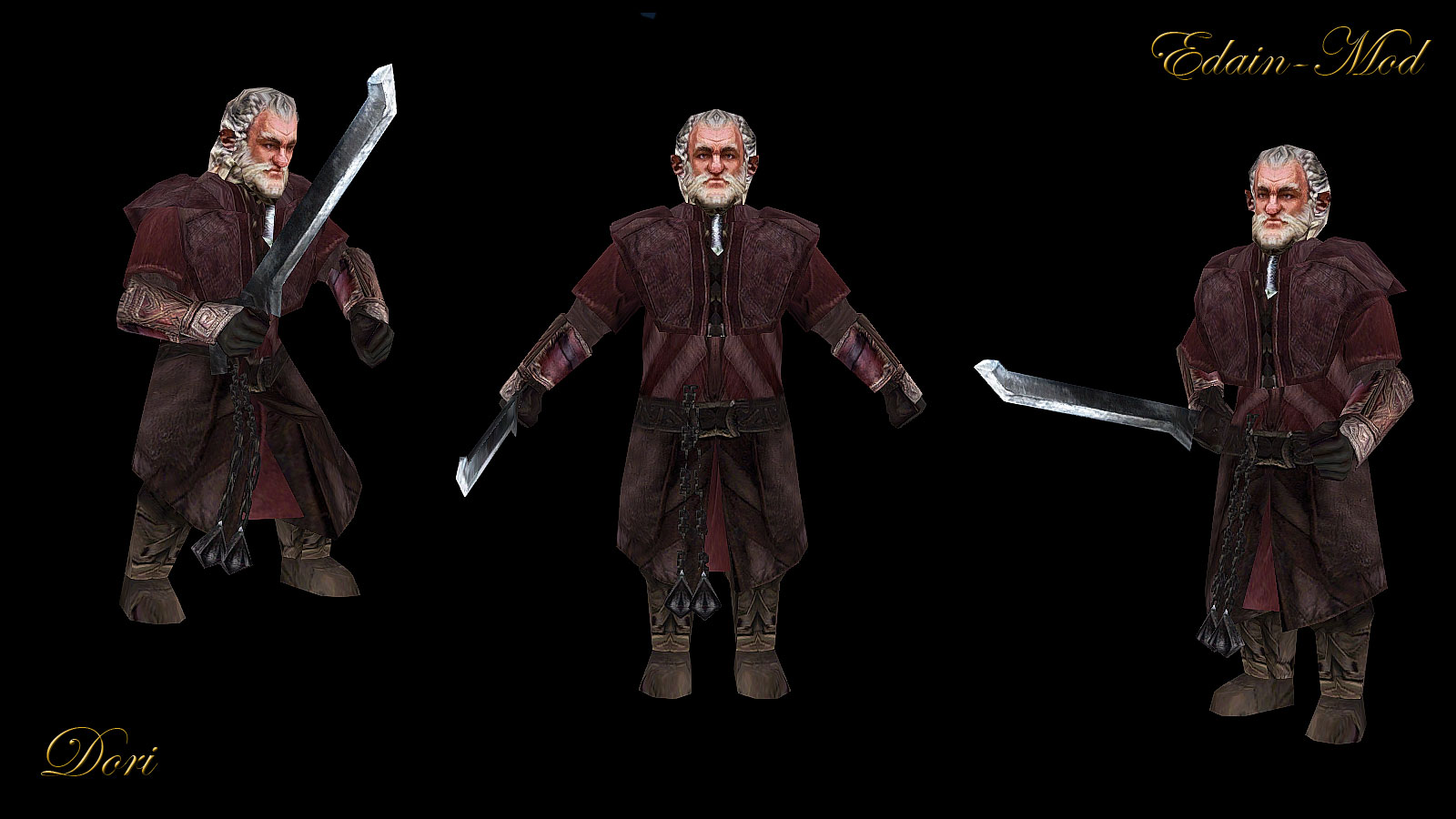 Nori > Fortress hero!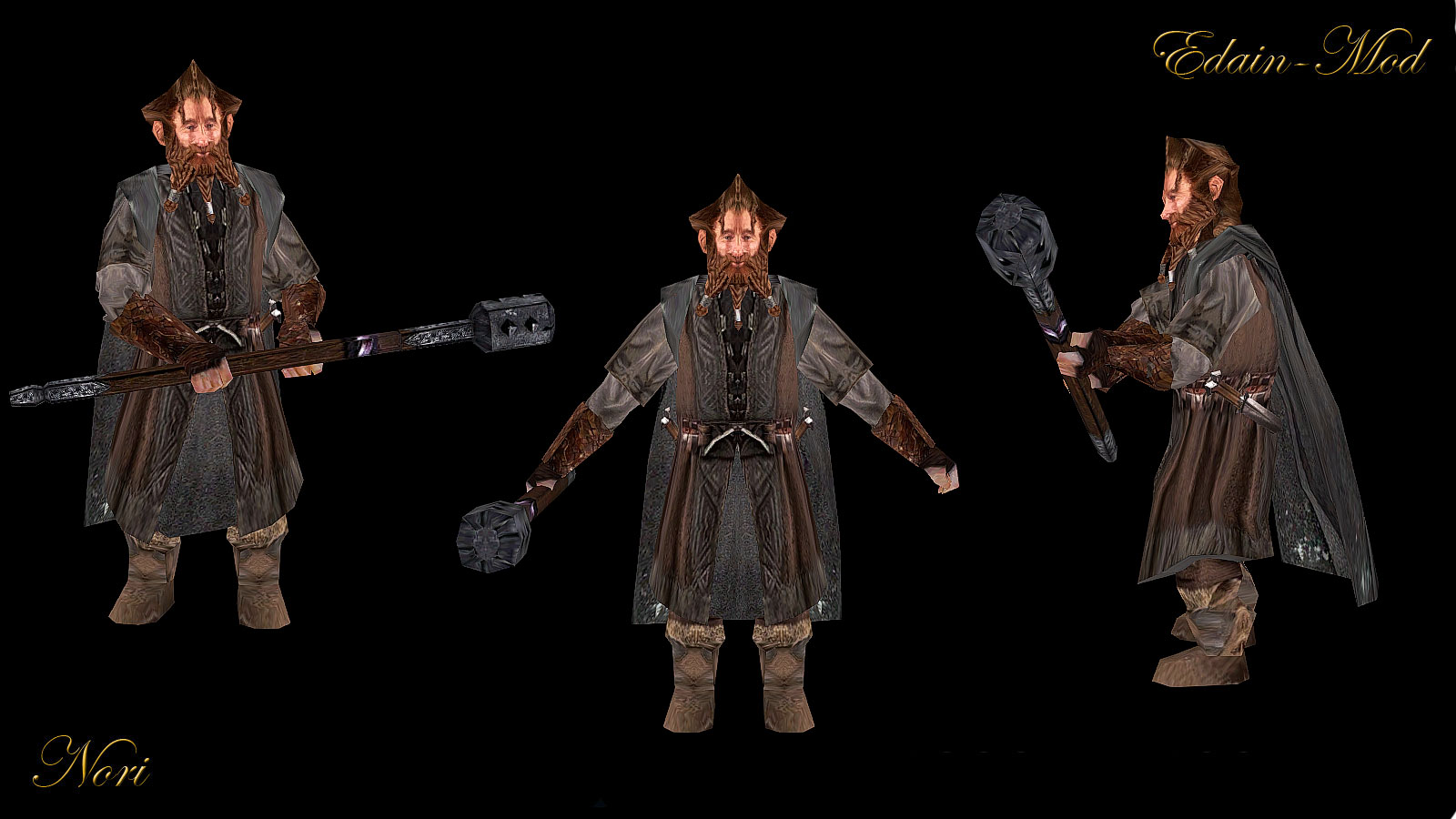 Ori > Killed in Moria. Summon only!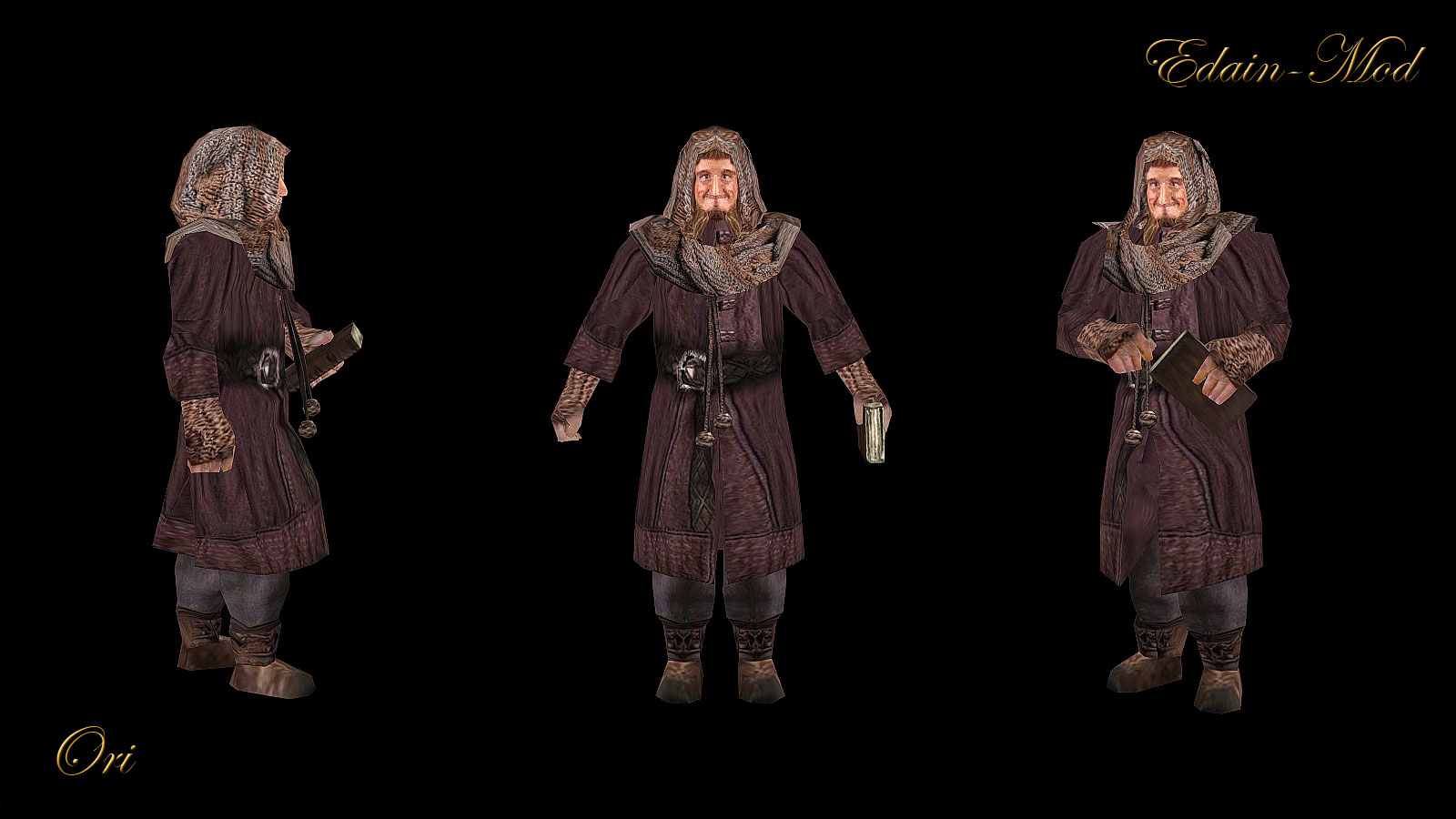 ALL IMAGES ARE ALL COURTESY OF EDAIN MOD & EALENDRIL DER DUNKLE
Edited by Nazgûl, 24 August 2014 - 02:27 AM.