New USA unit -
Valanx.
It
will replace all Humvees (Ambulance and Avenger will remain the same).
Model by Slaau, skin by dcesarec.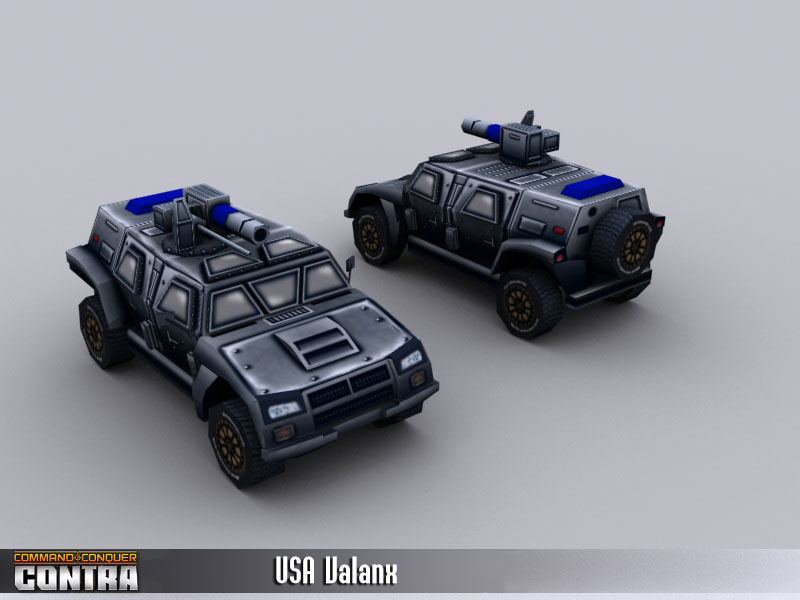 A new model for the already existing
Immolator
.
Model by Creator, skin by Creator, dcesarec.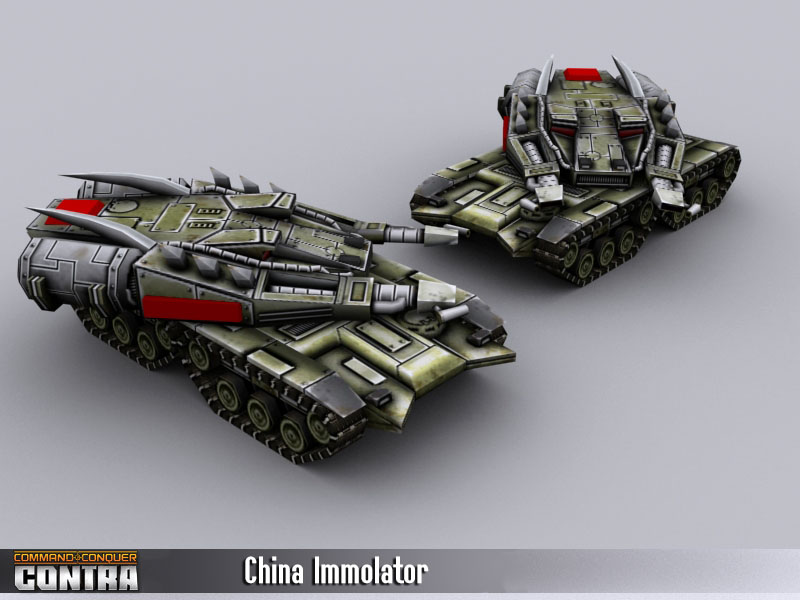 You have already seen Guan Yu recently. We received a lot of feedback from the community and it has got improved now.
Changes:
- Commander view port added.
- New treads.
- Some parts have been resized.
- More texture details.
Model by Creator, skin by Creator.
The Chinese Bunkers received new models. The reason we made them is that sometimes when the terrain is bumpy, garrisoned infantry deals damage to the Bunkers. Firing ports were elevated and the problem is gone. The left Bunker is the standard Bunker for Flame and Tank Generals. The right one is the Fortified Bunker for Infantry General.
Model by Creator, skin by dcesarec.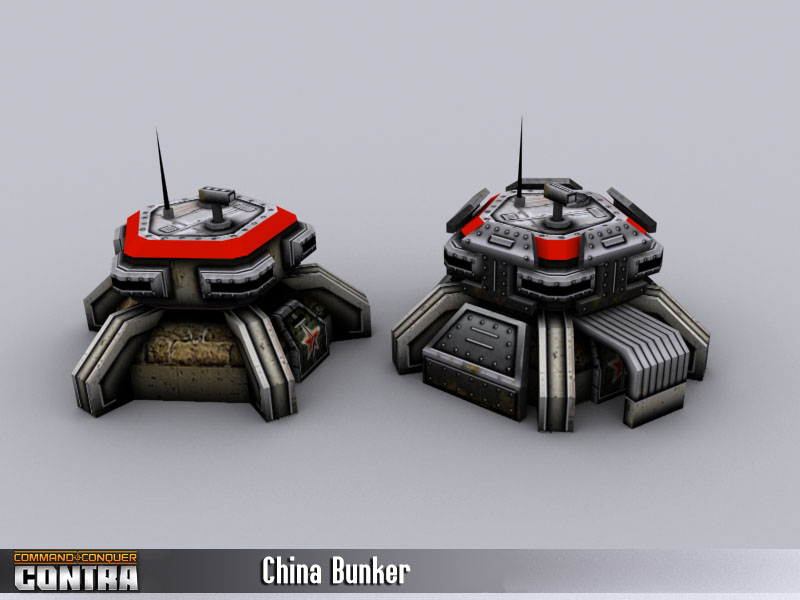 Forest Wars is a new map for 6 players. Tech structures: 2 Oil Derricks at each base (12 in total). There is an important Supply Dock in the middle.
Map by Traktor.