Situated between the Corellian Run and the Hydian Way, the planet of Recopia is ideally located to strike the other planets of the Core Worlds. This strategic position, and the relative anonymity it provides, made it the base of operations for the New Republic Defense Fleet in the period immediately after the Battle of Endor.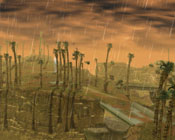 The reason this planet is ignored by the rest of the Core is its geography: sulphurous seas, poisonous fog and a lack of natural resources meant that a mere 200 million sentients call it home. They live scattered across the kilometre-high plateau islands that are dotted across the oceans, connected by bridges or airspeeder.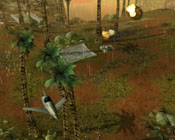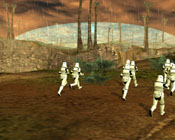 Due to the sizes of the islands, vehicles cannot be deployed to the surface. Instead, airspeeders and infantry are required of any garrison or attacking force that wishes to take the planet. Any structure on the planet must be carefully chosen to make best use of the limited space available.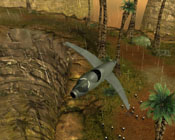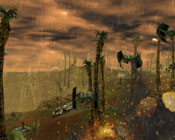 The bridges provide choke points and defensible locations, while the small islands end up filled with skirmishing and air-to-air combat amid the lashing rain.
Edited by Phoenix Rising, 07 December 2012 - 07:41 PM.