Sited in the Colonies, Commenor is a bustling, arid trade world. Its surface is covered with starports and landing strips for the tonnes of cargo that arrives and leaves, bound for the Core and the Rim. The planet swiftly became independent after the Battle of Endor, but its strategic location means that it's unlikely to stay that way for long.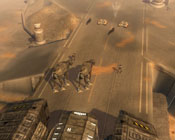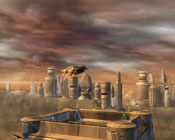 From an initially defensible landing zone, attackers must choose if they want to push up a ramp onto the upper landing strip, or move out onto the open ground below the small clusters of mismatched city buildings.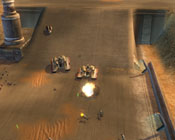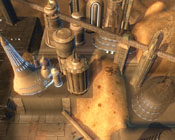 Commenor's varied architecture is the result of its trading heritage; a melting pot of many different races and influences. Of course, both the Empire and New Republic would like to make their mark on the planet...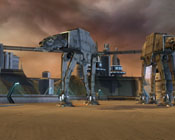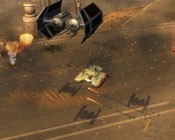 Whoever takes control of this world, it will certainly assure them dominance across the Trellen Trade Route and easy access to the Slice.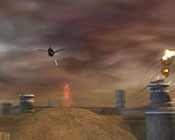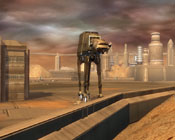 Edited by Phoenix Rising, 10 December 2012 - 09:18 PM.