From The Battle for Middle-earth series I have converted my favorite multiplayer map, Fords of Isen.
It is a large two-player map with a river cutting through the middle. There are three fords along the river. Players can choose to expand east/west or north/south, but using the fords as chokepoints is an excellent strategy
Images
Overview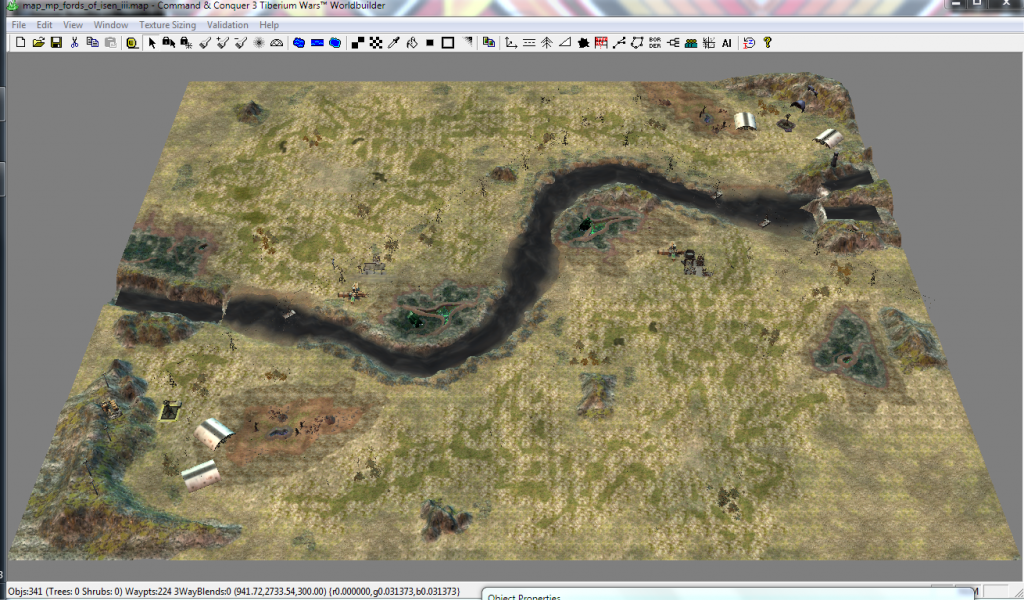 Fords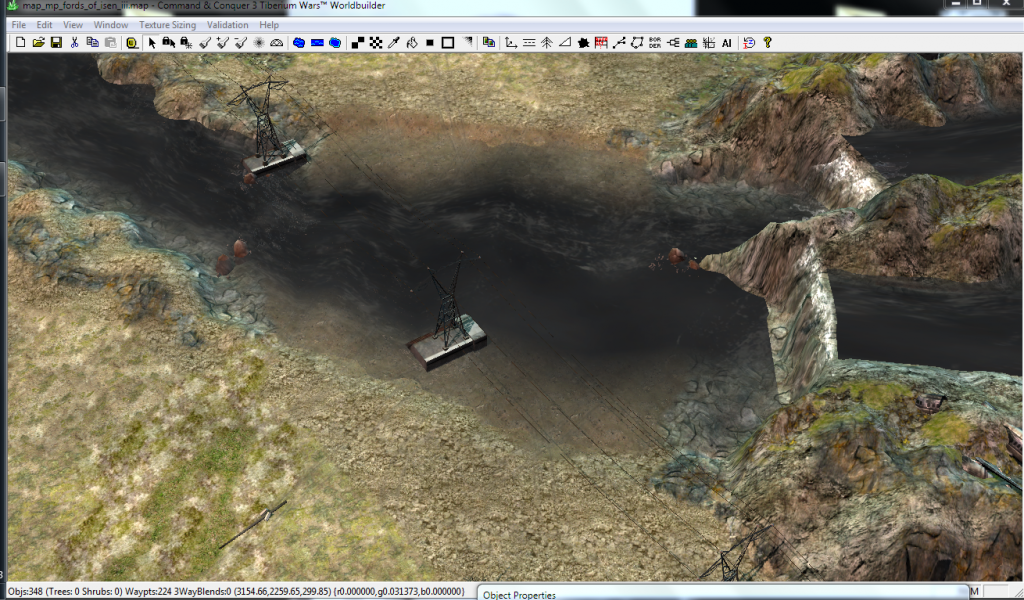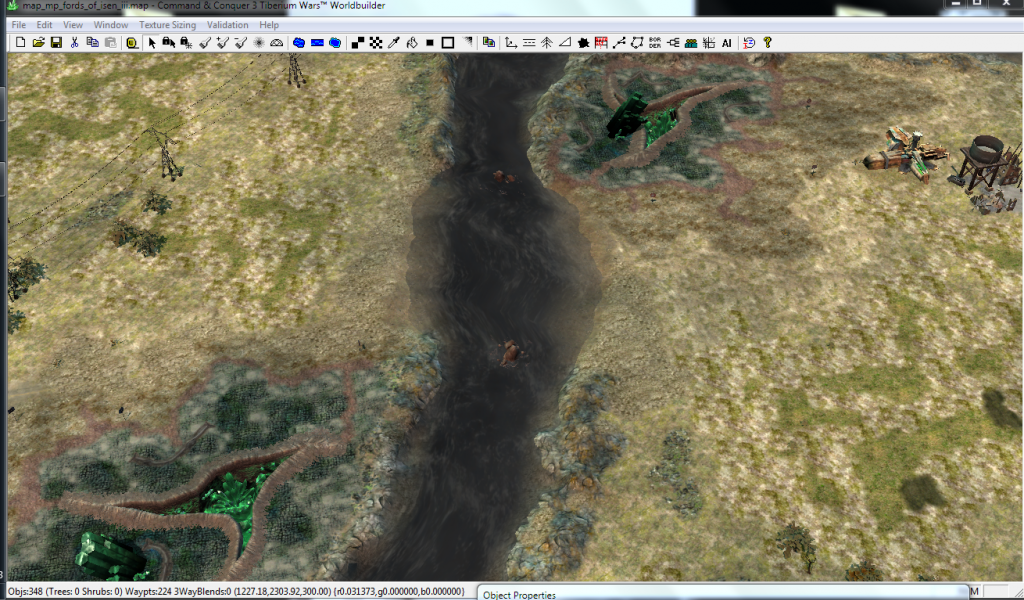 The original Battle for Middle-earth map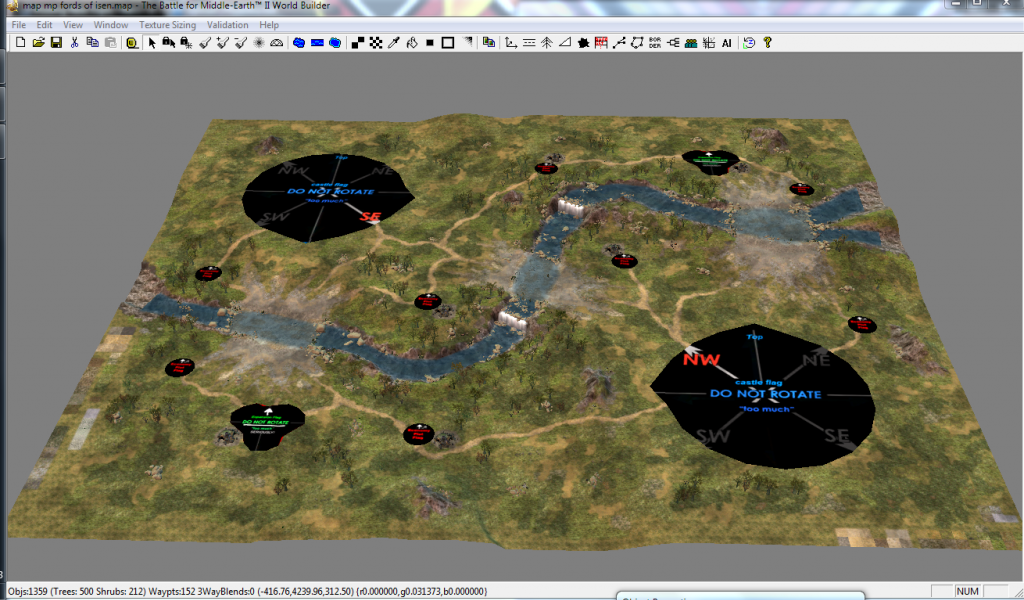 Soon you will be able to download this map for Command & Conquer 3.