There have been plenty of updates in the mod's internal beta, getting closer and closer to release... in fact there will be a special announcement in the next live stream of the mod... It's been a few weeks but Hecthor Doomhammer will be streaming Red-Resurrection once again on Friday 1st November 2013 on his
Twitch channel
.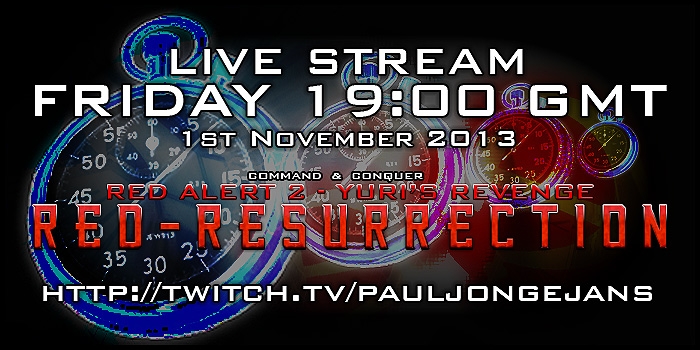 Click the above image to go straight to his Twitch channel where he also streams Mental Omega 3.0 and will expand to other mods as well in time! Follow him to receive an email when a stream starts.
Below is the YouTube playlist for previous streams if you've missed them! 
Subscibe to us on
YouTube
to keep up with the live streams and follow
Doomhammer on Twitch.tv
Edited by OmegaBolt, 27 October 2013 - 11:36 PM.