[ Bugs & Crashes ] - [ Feedback & Balance ]
Hello all and welcome to the official forums of
Red-Resurrection
, a mod developed for Red Alert 2 Yuri's Revenge using the
Ares enhancement DLL
. Here you'll find all the latest development information, mod downloads, patches, media and other related chatter. If you have any questions feel free to post in any of the existing topics or start one of your own!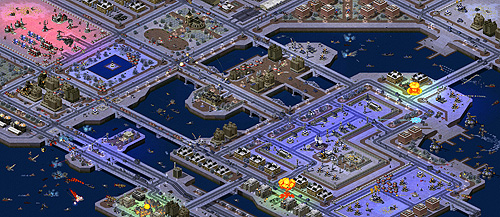 Mod Features
Uses the Ares DLL engine expansion to provide greater gameplay depths with new support powers and unit abilities.
Features the Allies and the Soviets with new weapons of war and almost entirely new arsenals.
Four countries per faction in multiplayer each sharing special units and with a unique weapon of their own.
Over 50 extra multiplayer maps sourced from the community and edited to work with the mod.
New multiplayer gamemodes: Survivor and Z-Day.
Installation Instructions
Play In Windowed Mode
Play With Red Alert 2 Soundtrack
How to remove 2.0
Edited by OmegaBolt, 12 May 2014 - 12:13 AM.