Red-Resurrection Multiplayer Beta 2.0 Released!
Red-Resurrection Multiplayer Beta 2.0 is release! Bringing the dynamic of Red Alert 2 back to Yuri's Revenge, the Allied and Soviets once again wage war with all new weapons and arsenals. Utilizing the powerful abilities of the
Ares DLL
engine expansion, Red-Resurrection offers a whole new multiplayer experience.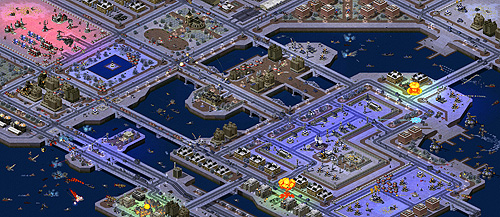 This is a release designed for skirmish and multiplayer CNCNet (recommended & included) or other preferred networks. Visit the
download topic
for full installation instructions.
Features
Uses the Ares DLL engine expansion to provide greater gameplay depths with new support powers and unit abilities.
Features the Allies and the Soviets with new weapons of war and almost entirely new arsenals.
Four countries per faction in multiplayer each sharing special units and with a unique weapon of their own.
Over 50 extra multiplayer maps sourced from the community and edited to work with the mod.
New multiplayer gamemodes: Survivor and Z-Day.
Official Website
Official Forums
Instructions on installing the mod
Playing online with CNCNet
Edited by OmegaBolt, 11 December 2013 - 08:44 AM.