Hi all,
It's near the end of the year, and although due to tight schedule we didn't go for MOTY this year, we are still planning to release 0.5 around Christmas, so here's a preview of what's coming up!
First up, there're the new units: M404 ECM Vehicle and M247 Sergeant York anit-air vehicle. The ECM vehicle can reveal enemy units and structure using active abilities, which will be a new game feature debuting in 0.5, while Sergeant York is adapted at dealing with enemy air threats and can receive the new AA missiles upgrade, which can also benefits the VADs defensive turrets.
ECM Vehicle revealing enemy units:
VADs and M247 with and without missile upgrade:
M247 firing its missle,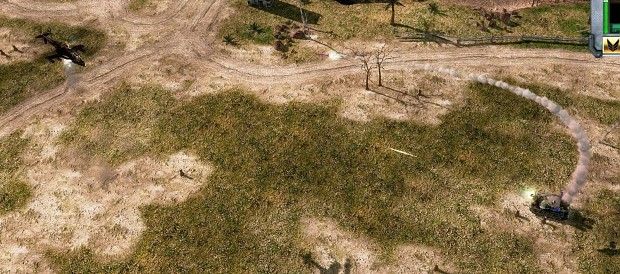 And there are some new tweaks being done as well, such as the FV-12, which now receives speed and health boosts when fitted with AA missiles, along with a few other things for you to find out. So stay tuned for the next release!
 
Shekdog