COMMANDOS: SNIPER ELITE
- It is a Mod that incorporates the missions of the Commandos: Behind Enemy Lines, adding the techniques and abilities of the expansion of this one (C: BTCOD) also adds new graphic effects of time, like the winter in Norway (snowing) or the desert In North Africa (objects); There will also be missions with night-time effects and lighting bulbs.
- The missions are more difficult to complete and with fewer Commands.
- There is a small story; The main character is the Sniper.
• Campaigns in Africa, Norway, USSR and Europe; Germany, Czechoslovakia and the Pacific as a small way History.
• New missions.
• Added new vehicles in the missions.
• New vehicle skins according to the battle site.
• Added new wagons and trains during missions.
• New ambient music during the game. (Mixeds from Uncharted 3, Call of Duty 1 and 2, Commandos 2 and 3, and fims)
• The Spy can now obtain new enemy uniforms. (BTCOD Commandos Hidden Option)
• Some new weapons in the Commands. (With animations
)
• Real-life complements such as sound effects, civil, animal, others ...
------------------------------------------------------------------------------------------
Trucks C:BEL Model Used for my mod
UPDATE: (06-febrero-2017)
OPEL BLITZ Trucks Variants (by xelono studios)








GMC CCKW 3S3 Allied Trucks Variants (by xelono studios)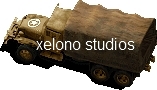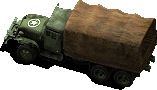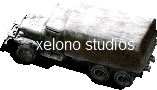 Edited by xelono, 09 February 2017 - 04:46 PM.