Welcome to Version 1.3 of The Elven Alliance: Community Edition!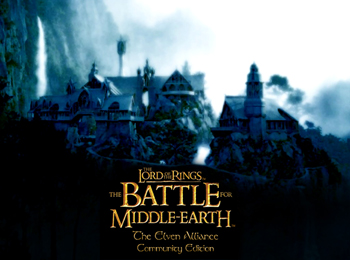 The mod has been uploaded to the following locations for download:
Moddb
Version 1.3 contains significant changes to the AI and campaign (both good and bad).  The Hard Mode AI has been adjusted to be more balanced, and the campaign has been adjusted for increased difficulty and challenges!  More balance changes and bug fixes are included in Version 1.3.  Finally, a camera system has been included in the mod. 
A few things to note:
You do NOT need any previous versions of TEA:CE installed to play this mod.
You can view a complete change list of the mod here.
If you have any questions about installation or have problems running the mod, please use this topic in our forums.
You can view the official Elven Alliance forums here.
Vote for this mod here.
View our Moddb page here.