Hi everybody, Hi Kwen! thanks to your idea to create such a tool she appeared. So, let's begin:
Introduction:
interface a program:
Middle-Earth Mod Setup Tool Beta One (MEMSTool) 0.1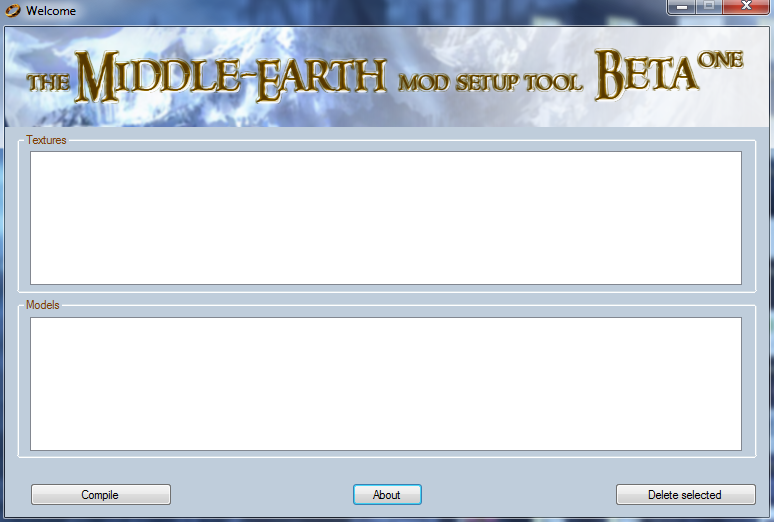 Requirements:
Platform:    Windows XP, Vista, Seven, 8x
OnLaunch: Microsoft .Net Framework 2.0
Management:
Mouse + items selected = Multisellect
Delete = Delete sellected or Multisellected items.
Interface Language:
En / Ru*
*in process.
How to Use:
Drag & Drop yours files(textures or models) in ANY field:
Program sorts the files.
Next, press push button's name "Compile", Set target's name you folder and press ok.
Well done, output you give assetting you files to sorted folders
. You just have to drag your files to the *.BIG archive.
General Idea:  Kwen
Programming: LordSP
Copyright © 2014 Kwen, LordSP.
Topic can be pinned.