Hello everyone. Today, while browsing the web, I've found out about something Petroglyph has just released. For modding, it is useless. But if you have a Gear VR, it might be fun if you have 5 dollars to spare. It is called Battle Blitz.

There isn't much material to share about this game yet and probably there won't be. Here's how the site I've linked above describes the project:
Embark on a fun and challenging "lite" Real-Time Strategy campaign against an AI bent on your destruction! Construct your base, build your army, and determine your strategy of attack. Every map provides a unique challenge with new units, obstacles, and traps to contend with. You can even advance your technology to build the fearsome nuclear silo and rain molten destruction on your enemy! As you level up your character, you'll earn rewards for technology advancements that can be placed into your own custom maps to share with other players. Other features include Touch controller support, an in-game tutorial, leaderboards, map editor, and the classic base-building, economy management, and strategic battles that strategy players love to dig into.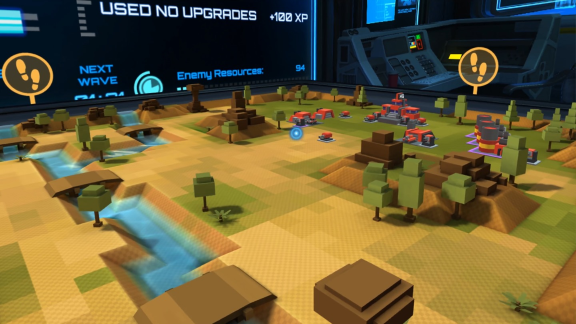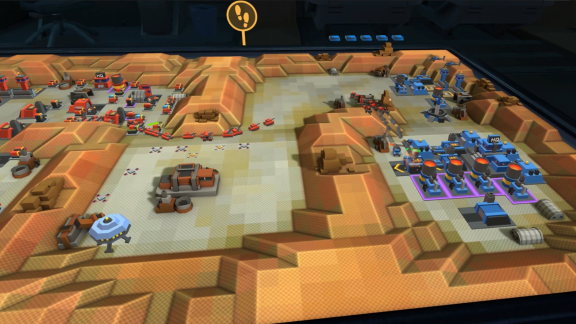 It seems that any similarity with 8-Bits Armies is not a mere coincidence. If you are interested in the game, click in any of the pictures and have fun. Thanks to Plokite_Wolf for the tip.