****** Paint Wars: The Plastic Warfare ******
Brought to you by: G.R.A.N.S Productions
Original Idea: Gen.Kenobi/Admiral-165
Overview:
Imagine...just imagine. A world taken by the opression of a Big Empire under the iron hand of Terkassun II.
People hungry and angry with the situation. A group a boldly warriors, starts a "painty" resistance. The only weapon that you may swith is paint.
What side you will join? Will you help the might Empire to regain control of the people or will you fight against the opression with the Freedom Fighter Painters?
Features:
> Paint, paint and paint!
> Join the fight with 2 powers. The Empire with their entire high tecnology of paint weapons or the Freedom Fighter Painters with their force and resistance?
> Custom models and textures, a total conversion for C&C Generals Zero Hour.
> New resources: Oil makes Plastic, that makes paint.
> Realism in reload system. Stop with all that infinite ammo.
> Every unit, every way. Different units, with different paint weapons.
> Super Paint Weapons to give a better collor to the enemys.
Factions:
>> Empire of the Paint
Featuring high-tec units, the Empire's opression is based in slow but seccure deploymemt
>> Freedom Fighter Painters (FFP)
Featuring old but usefull weaponry, the Freedom Fighters won't give up without fighting.
----------------------------------------------------------
Some Models:
Empire Paint Assembly Factory: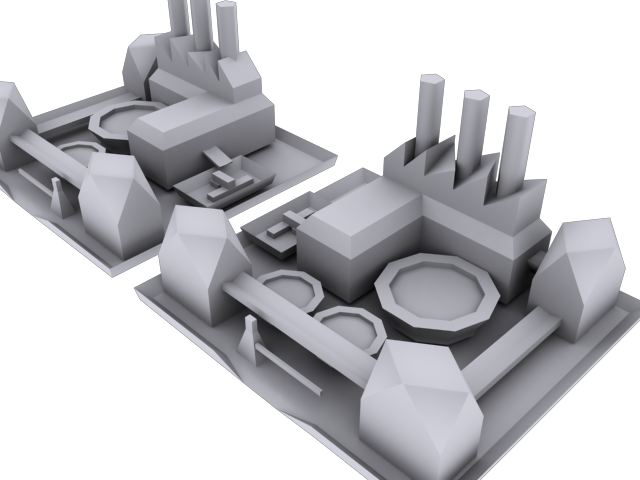 FFP Cannon Base Defence: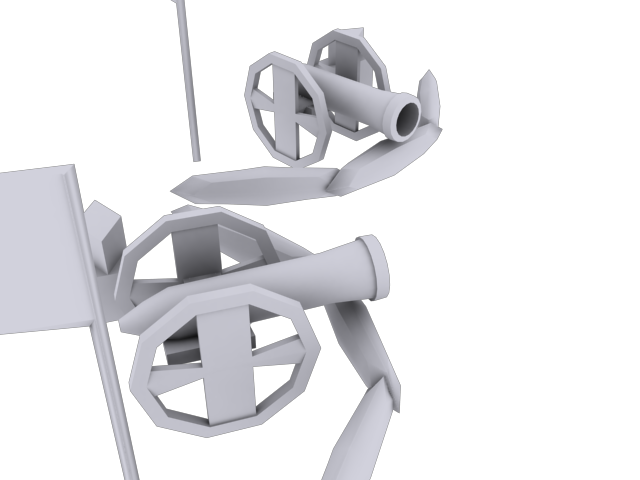 --------------------------------------------------
G.R.A.N.S is a modding team based from a couple of online friends from all over the world.
Our name: GRANS is based on the first letter names of our currently Mod Leaders.
All projects are mods and free for download.
------------------------------------------------------------------------
I'm here to ask to you guys hosting for Paint Wars, The Paint Warfare.
If possible i'd like to request hosting for G.R.A.N.S productions too. We have a Forum based website, but the comunity isn't so big how it's here.
We have 5 projects up and running. This one will be our sixty project togheter, first under the new G.R.A.N.S politicy. Because we are leaders from different mods, working with each other on the following mods:
The Power Of San Andreas
PhalanX Carnation
Project Evans
Chinese Dominance
Recolonize
And them we decided to create G.R.A.N.S Productions/Studios.
If there's any questions, i'll be glady to answer.
-Gen.Kenobi
G.R.A.N.S Founder and Paint Wars: The Paint Warfare mod creator