Welcome to another Contra update and Happy Easter!
This time it took longer to release a news update, but the work never stopped since the last update. There's work behind the scenes and there's work you see in news such as new models. After all, we posted News Update 11 and 12 one week apart like never before, while keeping them detailed.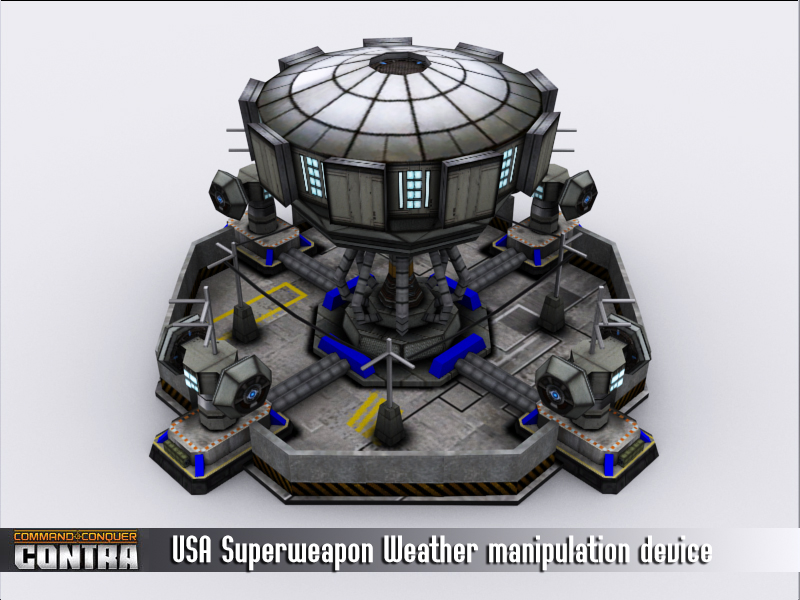 Weather Manipulation Device
(or WMD) is in the spotlights again. But why this model again? A sudden game crash was preventing us from inserting the model with all the initial details. Fortunately, that was fixed and the model was successfully inserted and looks as good as planned.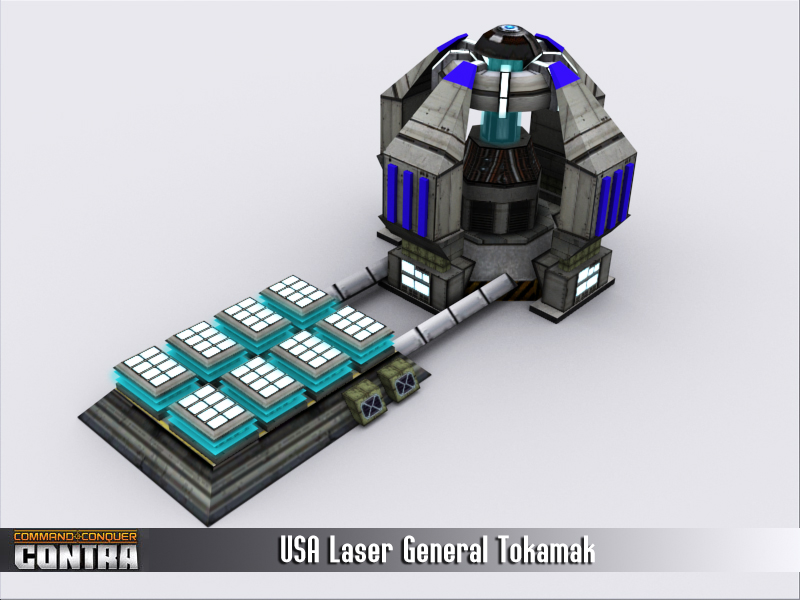 Laser general's
Tokamak
super power plant got a texture overhaul and it glows on night maps.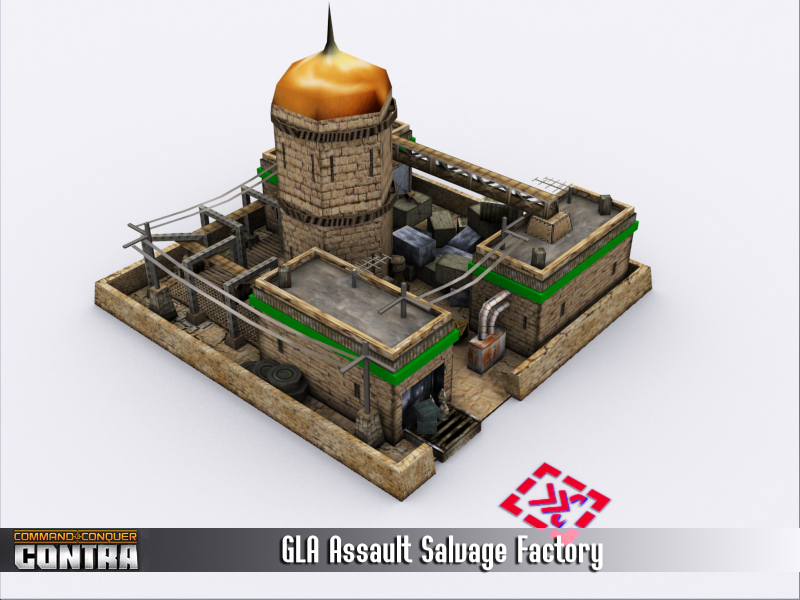 Salvage Factory
is a new building for Assault general. It was about time for Assault to get a special building since Stealth has Jammer Station, Toxin has Chemical Lab and Demo has Airfield. This new building is of course still being tested, but currently, it is available at rank 3 and costs $3000. Salvage Factory drops a salvage crate at the red mark each few seconds. Players have to manually place their tank on that spot in order to get the crate. In addition, "Recycling" upgrade is now available for research at this structure, thus at rank 3. We have some more ideas for this structure which may become active abilities.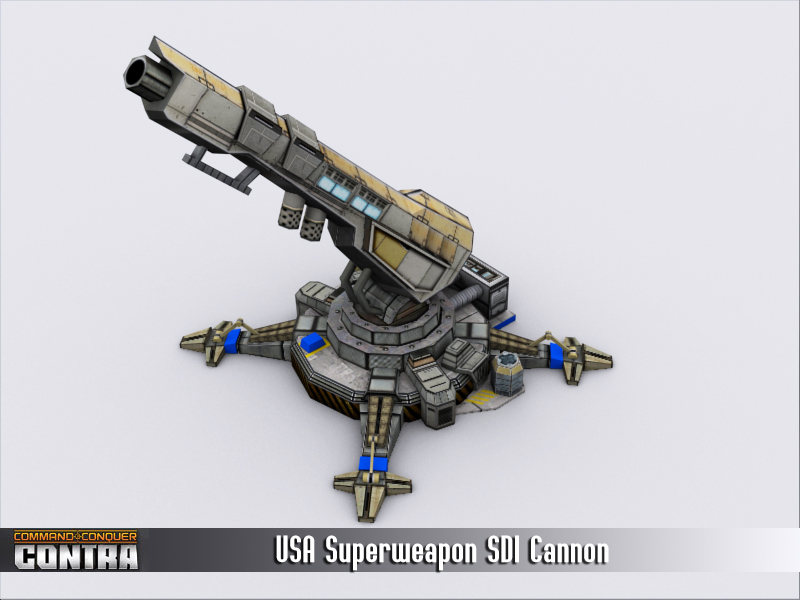 The good old
SDI Cannon
is now a good new
SDI Cannon
. All stats remain unchanged.
One good screenshot follows up. Let's not forget about the standard way of showing cool stuff, hey! Infantry general's Troop Crawlers...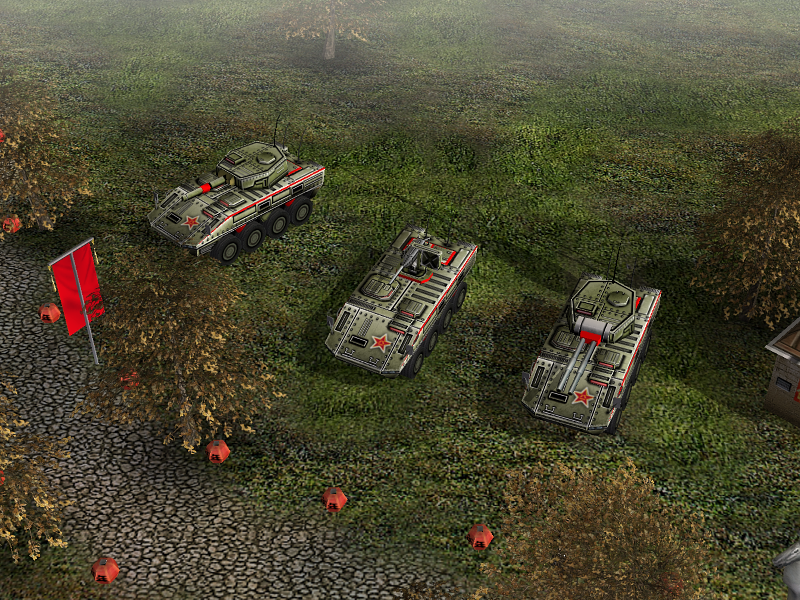 ... but it's not over yet. Particle and sound effects have also been improved without performance cost.
Before we end this update, we want to link you to
Maelstrom
's twitch. He streams Contra every Saturday, showing new content while testers play online:
https://www.twitch.tv/maelstromx103
He was very generous to record new voice lines for Angel robots, and is planning to do some more for other units.
And as usual: Link to
Discord
.
Hope you enjoyed!
Edited by predator_bg, 08 April 2018 - 02:41 PM.