Hi guys!! (and girls, I hope there is at least one girl playing Contra mod)

Autumn did not officially start yet, but sometimes we like to be super crazy and break the rules.
So even before Autumn we are bringing you Autumn update (how crazy is that)!?

As we are heading towards Contra 009 FINAL release, we are polishing and improving existing units, AI behavior and gameplay.

In this update we will show you some of the updated units. Of course, besides just units renders, there are a lot of "touches" which you will notice when actually playing.
Once again, we are doing this all for you, so please be a bit more patient.

- First one is updated Microwave Tank for Laser general. Finally that old tuna fish can is replaced with better model. Yes, he is using Avenger bottom, and no, not every tank has to be super unique.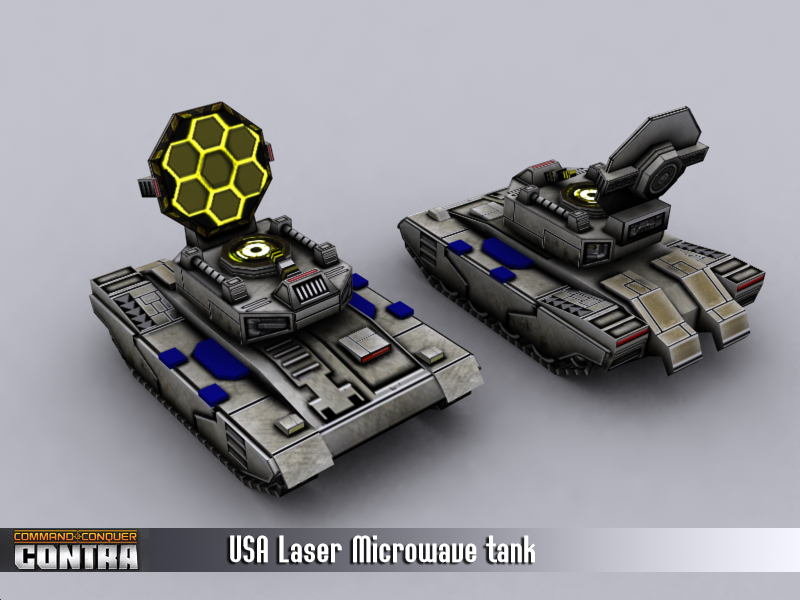 - "Gate guardians" are cool guardian drones made only for Seraph mech. Due to game balance Seraph`s shield is removed. New drones are made by default, you don't have to spend money for them. They protect Seraph in pair. Repairing him while standing above him, destroying missiles with lasers, and shooting on both infantry and vehicles. Drones cannot be killed (nor targeted) until Seraph dies.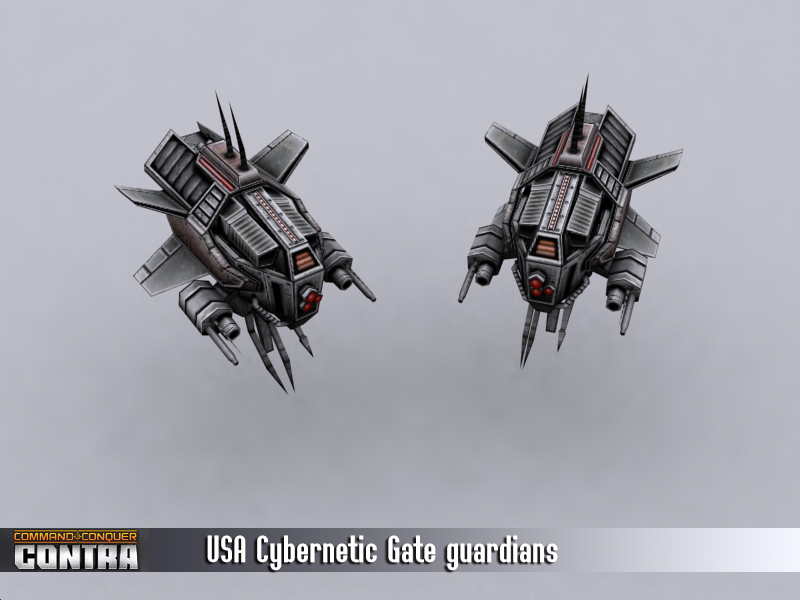 - Cybernetic general Factory has been remade because of few reasons. First one is, old model had really bad UVW map where some parts of texture were stretched. When exported, few animation frames were cut (no one actually noticed and I never told anyone). And texture style didn't fit other USA structures. So now, you can see brand new factory which fits Ironhand style. Factory doesn't have dining room, sleeping room and other rooms like barracks, instead, there is a butchery needed for assembly of human and robot parts. Where are human parts from? Well, don't ask me. Ask general Ironhand who claims there are less homeless on the streets since he runs his program.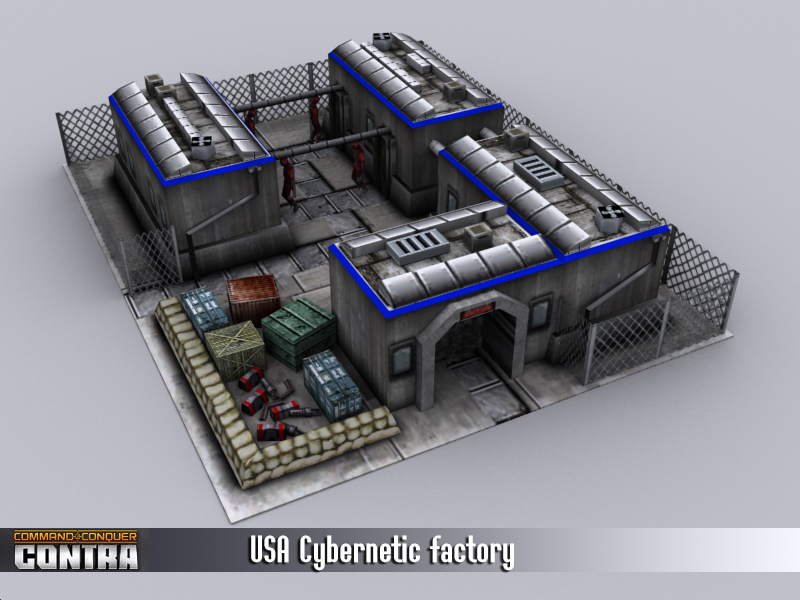 - Another USA structure makeover is given to Airforce generals Superweapon. Again, bad UVW map and texture design, but also lack of night version led to improvement. Few more details added, looks neat in game.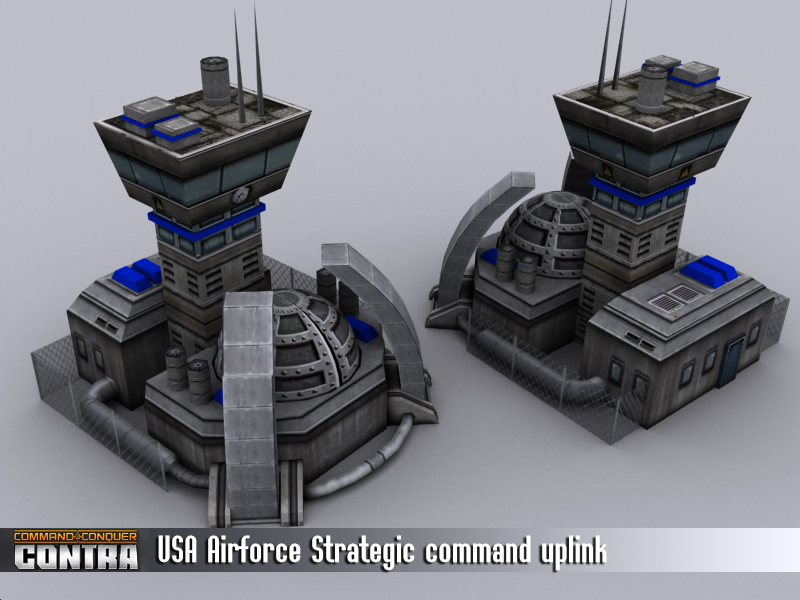 - China also got few things. Zhu Rong or Thermobaric mortar, got improved cannon and few details attached. Once you play general Bao challenge, you will know you are in Hell.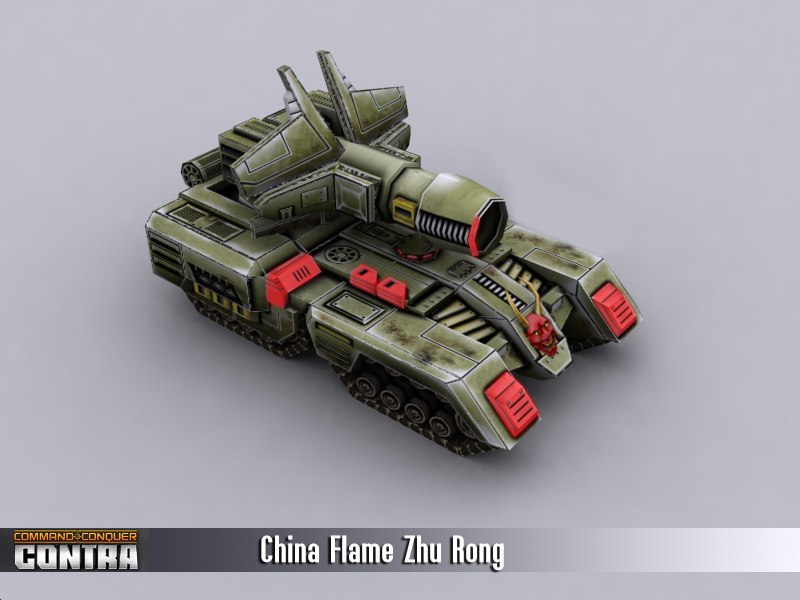 - Contra doesn't have many public models in game. In fact, there is one only. It is famous Dragon Tank. I couldn't find a better concept for this true masterpiece, in order to make this tank unique for Contra. At the end, it would be just a slight variant of this unit. So, Dragon tank got his texture and UVW map improved to fit all other China tanks in Contra mod.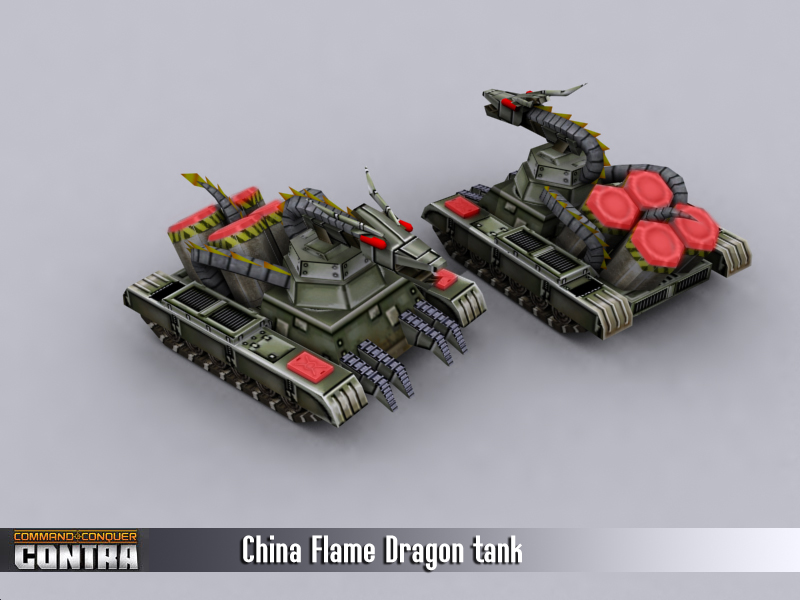 - And at last, Tank general Overlord Headquarters got improved structure. We will all agree that old one was lacking details.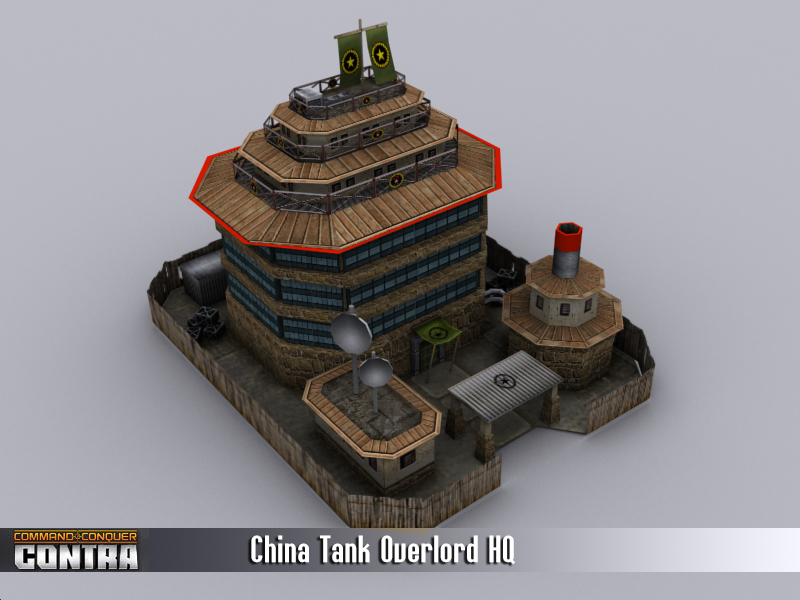 And, at the end, as usual...

Please don't ask for release date as we don't know exactly. Yes, we are doing our best to release 009 FINAL this year. Both you and we are waiting for this very long. But keep in mind that we are trying not to release a version filled with bugs, or with broken gameplay where one general rules over others. We are aware that we won't be able to achieve a perfect balance, but we assure you that it will be much better than before. That's hard when you have so many unique units.

Anyway, thank you for patience, and thank you for support. It means a lot!