Just before Holidays, we decided to finally release long awaited Patch 2 for Contra 009 FINAL!

We know that patch 1 was long time ago and you expected patch 2 earlier this year, but we packed so many things into this that at the end it was worth waiting.

This Holiday special bundle includes: reported bug fixes, new artwork, new voices, new general's powers, fixed AI, new maps, new launcher and new VPN!

- So, let's start with bug fixes and in-game changes!
To avoid huge list in this important article, you can read full changelog by following this link: https://www.moddb.co...angelog-part-21

- Just some of the new artwork!
A lot of in game stuff is changed, from units, effects, to game menu interface. Most of the beautiful stuff you will experience while playing.
However, as usual, here are some new renders of redesigns: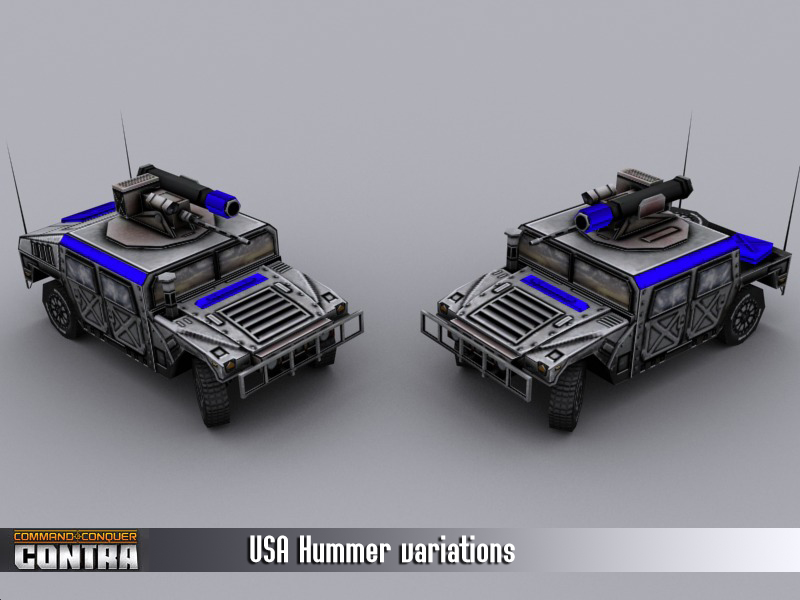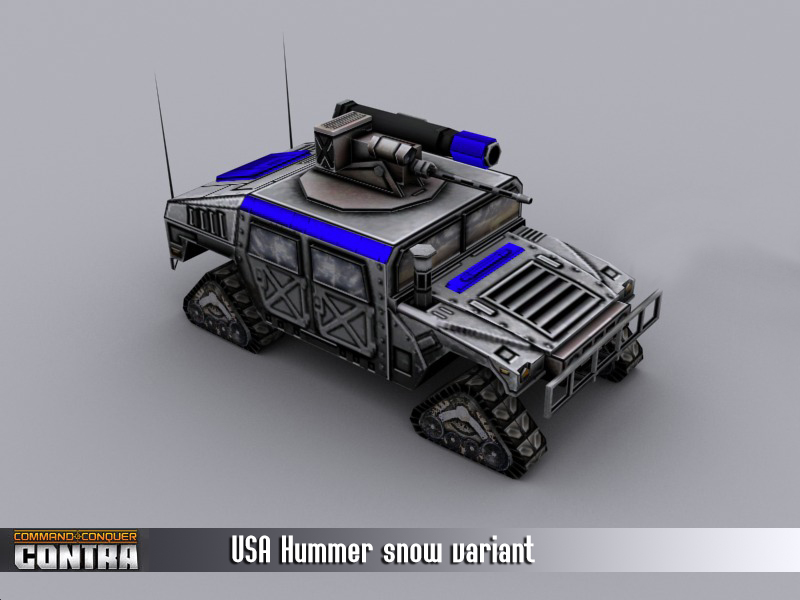 As seen in official videos, Valanx is replaced with Hummer variants. There are 2 random variants with snow version.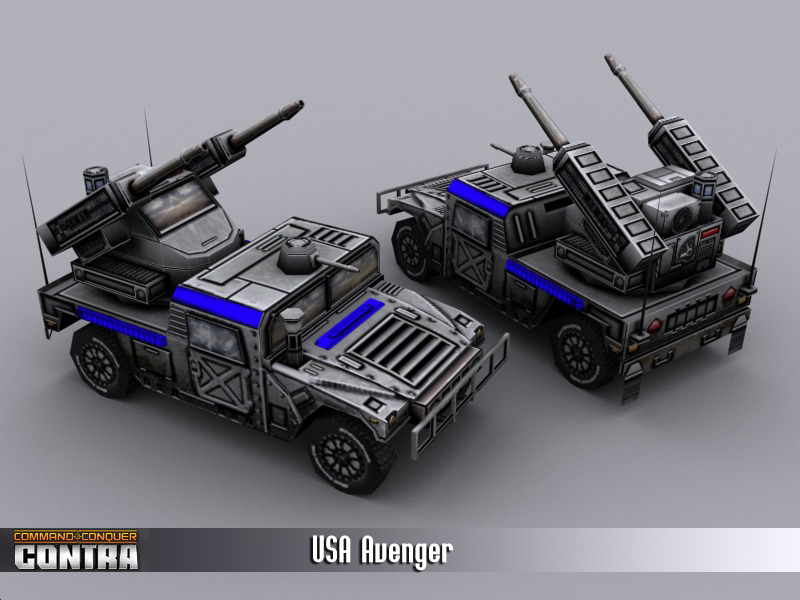 Super Weapon and Air Force generals use Hummer-based Avenger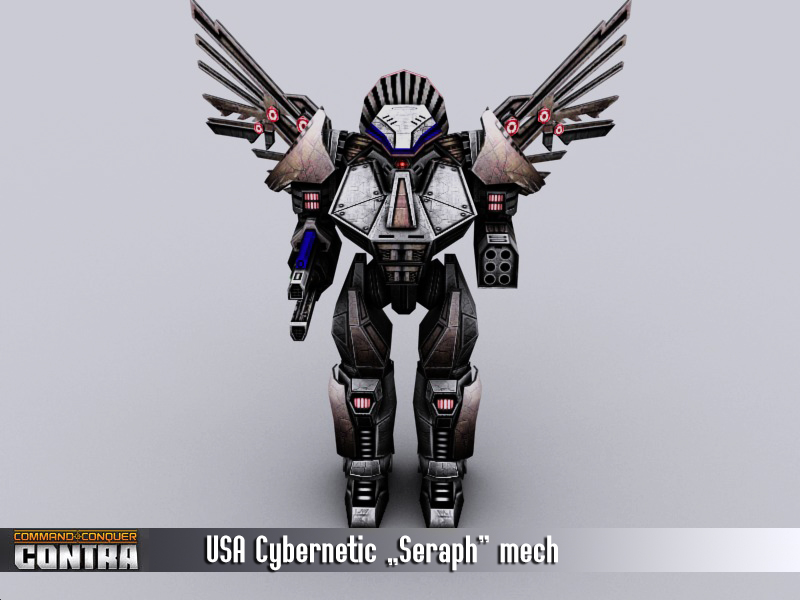 Old Seraph mech is redesigned with concept similar to other angel type units!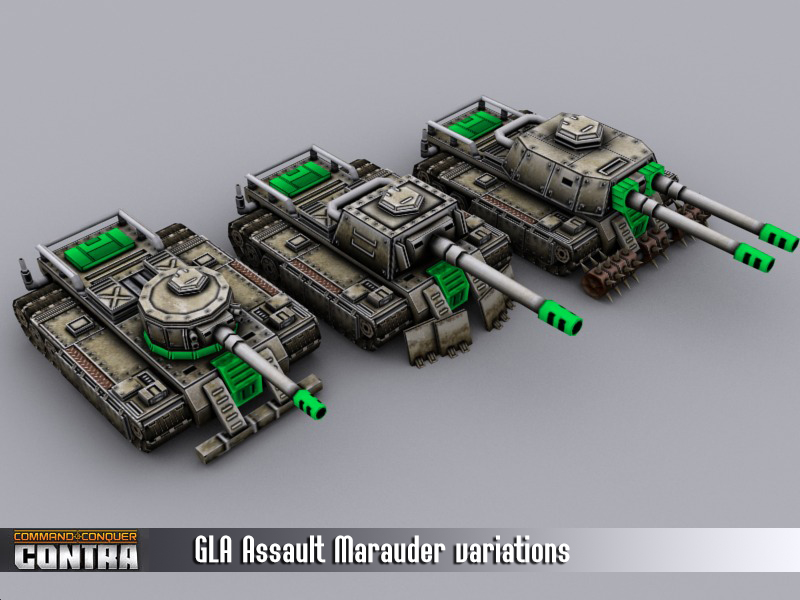 GLA Marauder tank is now using its original Zero Hour concept, but much more detailed and improved!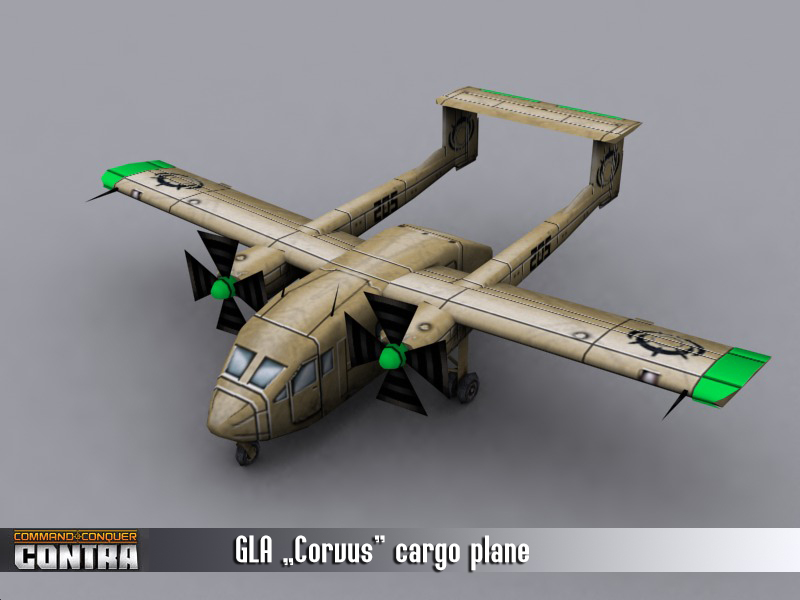 Most of the "spawn" generals powers in game are balanced in such way, that they are dropped by planes. This change affected GLA and for this purpose small cargo plane has been made. Corvus will drop demo traps, acid, toxins and tunnel drillers.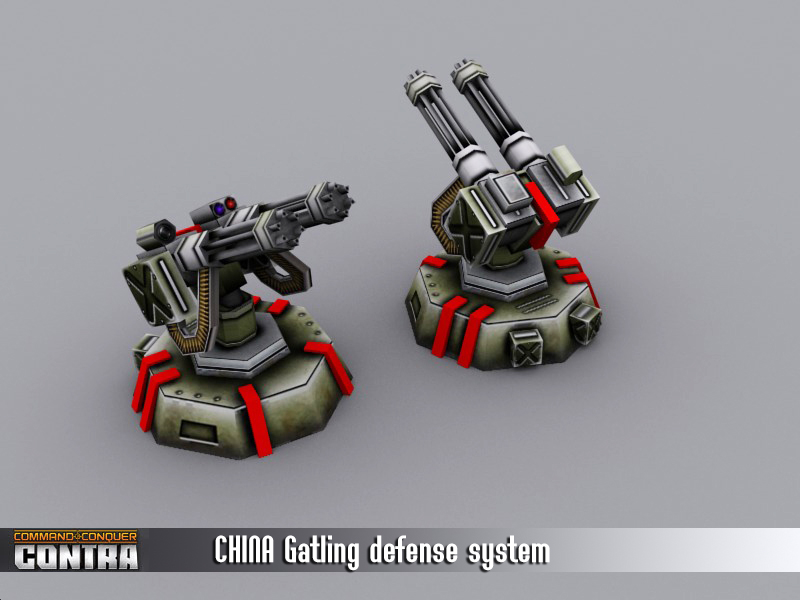 China Gatling defense is also improved visually!
- Contra is richer by one new dimension now, thanks to voice actors and amazing job they did for so many units: Matthew Vanston (1, 2), Trench Dog, Forrest McGilvray, Connor Miranda (1), Cari Scholtens, TryToEpic (1, 2), Kinsmarck (1), Greekas, Caroline Sawatzki, Maelstrom (1)

- Contra Launcher has been reworked to support a new VPN. Once again you have everything you need with one control panel: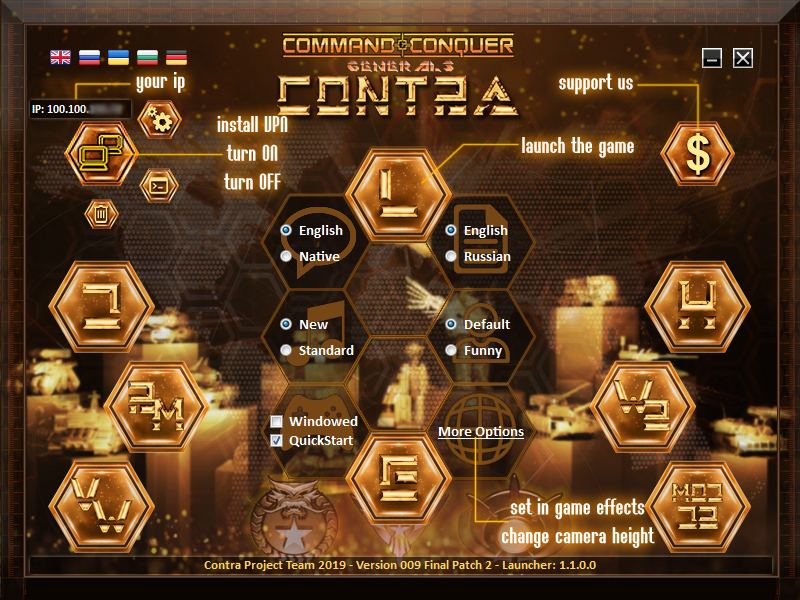 - Now you can also support us and our work. Contra is larger than before, and includes many collaborators and skilled people who share and sacrifice their free time in order to expand and improve this mod. All the support will be a reward used for further projects!


At the end, once again we want to say thanks to all the good people who voted for Contra in the last MOTY.
It's always good to see that hard work is appreciated, and so it can be this year too.
Contra is already in second round and we are happy for this, but feel free to vote once again and help us score better!
https://www.moddb.co...op100#vote10422
Edited by predator_bg, 17 December 2019 - 11:51 PM.