Hello, you unfortunate followers of a slowly developing total conversion!
I'm finally getting around to posting some actual updates today, with sparkling new pics on top of that!
The state of the mod is that it's progressing really really slowly (curse you shiny new games!), however, I've got that map done that I was working on, man.. I didn't realise the amount of time it took making urban maps.. and it's not even particularly big either (1v1 map), now I'm just gonna try slapping it ingame and see if our massive imperial guard structures will fit in the zone I left open for building placement. And then I just might release a first version of this God-Emperor forsaken mod! (probably pretty unbalanced and buggy though).
And after that we'll see where I go, probably make some easy traitor guard/chaos units and add some kind of anti-tank infantry or a Leman Russ since there's currently nothing that can kill tanks except for the grenade launcher that you can upgrade your guardsman squads with (which is temporary obviously because they shouldn't be that good at killing armour).
And also, relating to the whole resource bit of the mod I thought I might mention that we're going without tiberium (obviously), and each faction will have a different type of building that generates resources or "Faith" as is the case with the Imperial Guard's "Shrines of the Ecclesiarchy". Chaos will have some sort of mobile taint generating deployable vehicle that spreads taint around it and weakens enemies who walk on the tainted ground (if we get that far), using the tiberium growth code.
Anyways, here's the pretty pictures of the Imperial Guard UI v0.9 (still a few buttons and cameos to replace) and at the same time it also shows a bunch of Basilisks both in deployed and undeployed mode (the second picture is the latest version of the UI (notice the slight difference in the button icons for structures and stuff).
Until the next update,
Emperor Protects.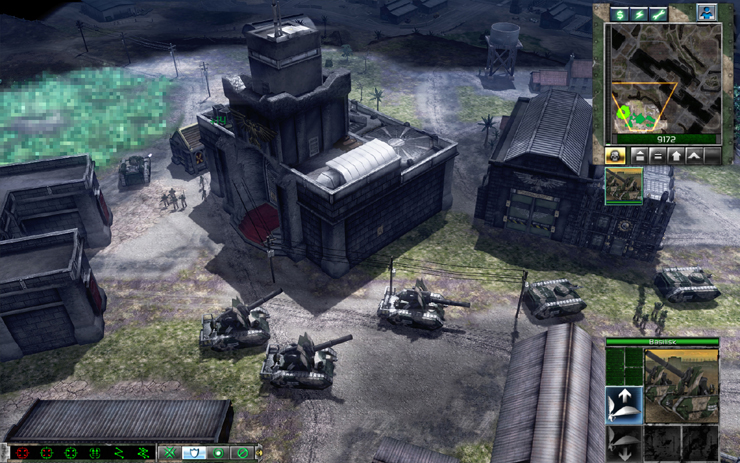 (Click Image for Larger Version)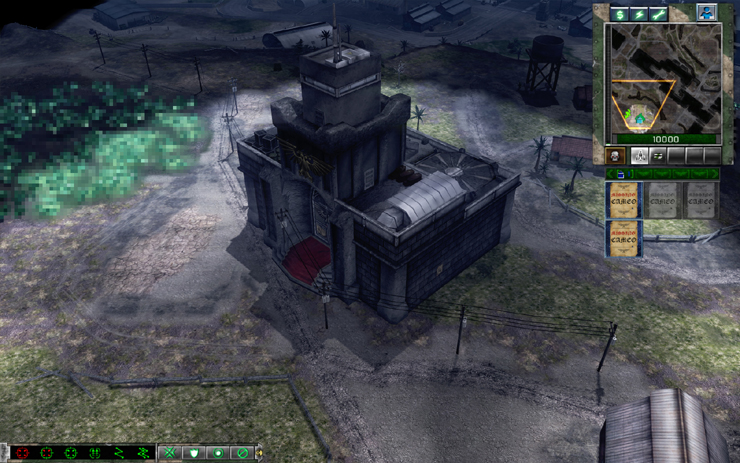 (Click Image for Larger Version)


Edited by Boomerang Python, 18 May 2011 - 09:24 AM.