→

Viewing Profile: Topics: Pasidon
Pasidon
Member Since 24 Jul 2007
Offline
Last Active Today, 08:18 AM
Topics I've Started
04 July 2019 - 12:13 AM
Revora is now a 15 year old. Almost time to start applying to colleges and getting a prom date.
29 December 2018 - 05:54 AM
It's a steep competition, especially when I don't even want to watch half of them. How can there possibly even by a top 5 worst shows when I hate them all almost equally? Here's an almost randomly ordered list to settle your questions.
#5 The Chilling Adventures of Sabrina
Sabrina the Teenage Witch is a show about Sabrina who is a teenage witch. The Chilling Adventures of Sabrina is hardly chilling, or is there really any any adventure happening. Even though this show is supposed to be a giant reference to the 1990's show, it is anything but. Instead of goofy aunts and a witty talking cat, you have uncomfortably realistic satanic values and a gay immortal who lives in the attic for masturbation gags.
#4 American Horror Story: Apocalypse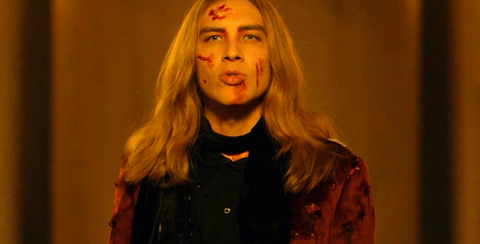 "Hey, wait a minute... the first 2 episodes of this season are good. What's the deal, bird brain?" The deal is a sticky, smelly stain on this wonderful carpet we have. How do you ruin a great plot about the end of the world and the wacky cast of survivors involved? You kill most of them all off before you can say "is Jessica Lang back yet" and then just turn the whole thing into a sequel to the worst season of the show. That's right. Did you like Coven? Me neither. But it's back and so are all the characters that died. Yes, if you're counting, some of these people have already died THREE TIMES before this season even started. Fourth time's the charm.
#3 Supernatural
It's been going since 2005. Have they exhausted every possible sci-fi trope yet? No. Does it feel like it? Yes. Just cut the umbilical cord and throw that 13 year old baby into the trash already.
#2 Roseanne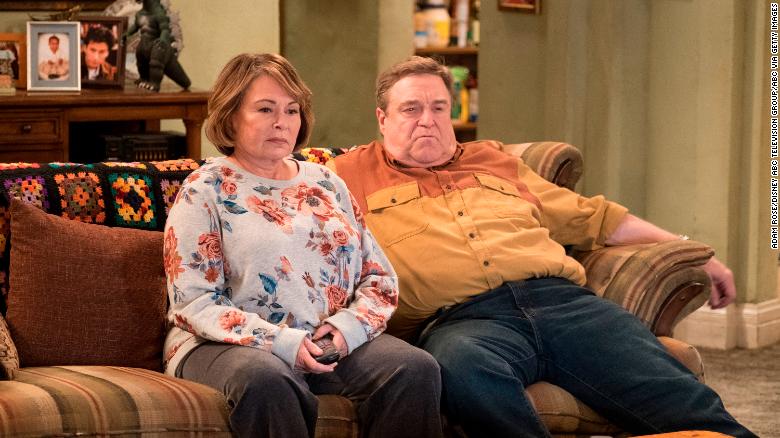 Speaking of bringing things back from the dead that should stay there. That's right. The cast is back and better than ever. And by better, I do mean old and really awkward. Laugh-tracks and large women still do well in television, but not in this case. And the show gets canceled because Roseanne trash-talks a politician? Yea, sure. That's why it's gone.
#1 the Haunting of Hill House
The critically acclaimed Netflix spook fest, but I think the critics got their "nots" and "goods" mixed around. It has a few good moments, but ultimately, it is a heaping mess of brooding adults and very UNchronological storytelling. A cast of very similar looking white people give us glimpses into their traumatic childhood while they're just trying to live their perfectly ordinary low-middle-high class American lives. Do you like flashbacks? How about hallucination sequences? How about some more flachbacks? How about entire episodes that are flashbacks... but is it really a flashback or is the rest of the show a flash-forward? I think someone got all the slides mixed up. The entire show is based around 3-4 good ideas, but the rest is just frosting. Some people like frosting... but you're not supposed to make 90% of the stinken cake out of it. Mmm... thanks, mommy. These minimal ghost sequences are so tasty in my mouth. Rewatching the same 10 scenes from different perspectives makes my tum-tum sooo happy. See you back on the list next season, House Hill.
27 December 2018 - 06:32 AM
If life is a roller coaster, then I'm the guy who gets to disappoint children by pulling the brakes on it. 2018 is just a testament of how terrible once good shows can get, and as a result, we have new good shows that have wiggle room to become terrible in the future as well. Who will join the junkyard of childish things, and who will come out on top this year? Not Walking Dead.
#5 Gotham
Gotham has been turning sour with terrible writing decisions and the annoying tendency to bring people back from the dead more than Jesus himself, but its 4th season was still a solid bit of television. You just have to use you imagination to blot out some of the ghoulishly dumb plot twists. They may replace the actress who played Poison Ivy THREE times, or regress every character's progression, but somehow, I still don't mind. If they didn't bring back Barbra Keen just to turn her into a ninja prostitute, then maybe Gotham could have gotten higher on the list this year. LEAVE PEOPLE DEAD
#4 The Marvelous Mrs Maisel
Amazon is allowed to get it right at least once, I guess. The Marvelous Mrs. Mavel is a story of a obnoxiously Jewish woman who wants to be a comedian in the early 20th century, but since that's not being a housewife of a bar maid, the world conspires against her as she struggles to become the first successful woman in stand up comedy. The horribly predictable witticisms sometimes made me want to punch a child, but I lived.
#3 G.L.O.W.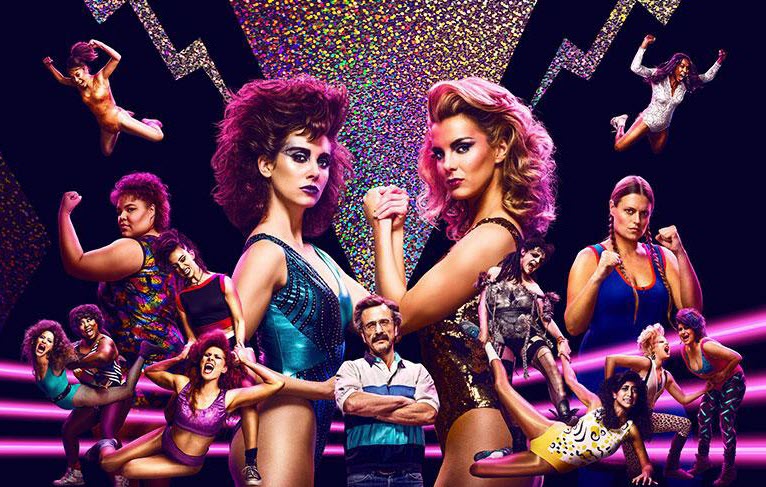 Do you like wrestling? Me neither. But here we are. G.L.O.W. is a show about a failed sci-fi director in the 1980's who wants to cash in on the cheesy staged wrestling genera, but do it with women. 100% the best show about fake wrestling you'll ever see. "Are you some sort of sick, perverted feminist with all these female equality shows, Pasidon?" Probably. And you will be, too.
#2 Daredevil
He's back. There was action. There were tears (not mine. I swear. Mostly.) Season 3 was a story about a blind guy who wants to save the city from a fat guy and a dirty cop who is dangerously good at throwing things. Did he win? Did he conquer his foes and come out on top? Well, it doesn't matter since NETFLIX CANCELED IT. So, no. Daredevil didn't win since he no longer exists. It was still one of the best seasons you'll watch from 2018.
#1 Happy!
Yaayyy. Happy is the best show ever made. How do I know this? Because I watched it. Have you? No? Then I'll cut this review short so you can GO WATCH IT.
→

Viewing Profile: Topics: Pasidon