So what's up with Project Phantom currently? The news-silence has been mostly due to the mod currently being in a beta testing phase, with most focus going on to polishing gameplay and finishing some graphical assets rather than showcasing. Thought I'd rectify that a bit, however.
UNIT SHOWCASE VIDEOS
The second part of Experimental Weapons Test is now available. This one features a bonus clip showing an unit from the previous installment that has been through quite significant changes based on feedback.
Experimental Weapons Test #2
There is also the second part of Hero Spotlight which was uploaded earlier on.
Hero Spotlight #2
This leaves only one part left of both Hero Spotlight and Experimental Weapons Test - which should hopefully appear during coming weeks.
WEBSITE STATUS
I was initially planning on bringing the website up-to-date gradually as time goes by, but as the mod is currently going through a playtesting phase I figured trying to keep the website up-to-date at this point would be colossal waste of time, and therefore it will be brought fully up-to-date at once much closer to the release of first public beta version some time in (hopefully near) future.
PPROGRESS
One of the big recent additons/changes to Project Phantom is adoption of the new game client created by
Rampastring
of
Dawn of the Tiberium Age
. This allows Project Phantom to be played over
CnCNet
and provides several other neat features especially for game setup. Below is a small teaser of how the client currently looks.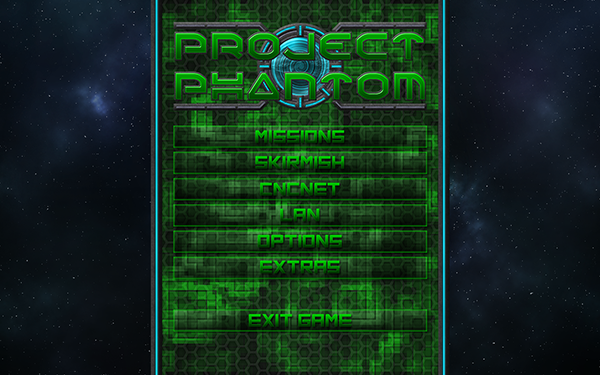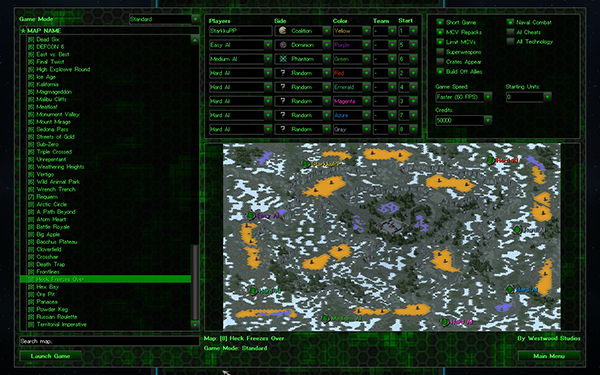 Those with keen eyes might have spotted an unit in the bonus clip segment of the new Experimental Weapons Test video that has not appeared anywhere before. This unit is
Liberator AMOS
, an artillery unit used by the Western Coalition. Armed with dual mortar guns that can unleash a rapid barrage of moderately inaccurate shells on enemy units from a range. In addition, it sports a third gun that occassionally fires an EMP ordnance as well which will incapacitate enemy vehicles and defences without adequate countermeasures installed.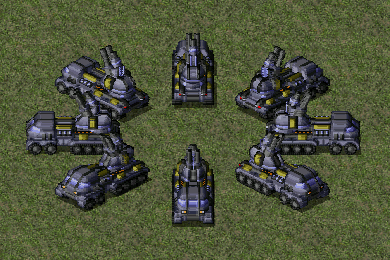 Few structures have also had their placeholder artwork replaced with brand new ones.
Dominion Training Camp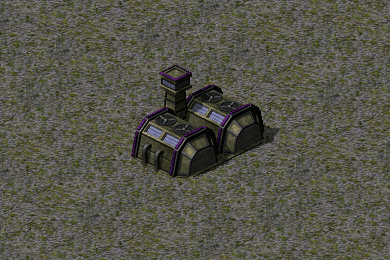 Dominion Battle Lab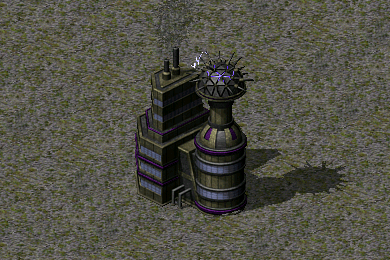 Phantom Shadow Conduit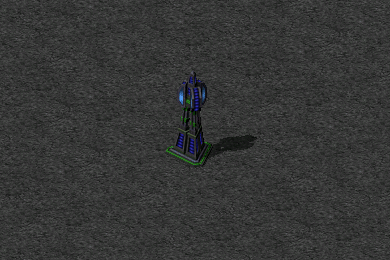 Phantom Shadow Conduit is an important but expensive Phantom structure that cloaks nearby units and grants specific units ability to cloak regardless of their position on the map. However, if you lose all Shadow Conduits or go on low power, those units will lose their cloaked status until another one is constructed or base power is restored. In team games, you can benefit from your allies' Shadow Conduits.
And for those who might have missed it on ModDB, Facebook or Twitter earlier this autumn, there is the following.
Phantom Singularity Catalyst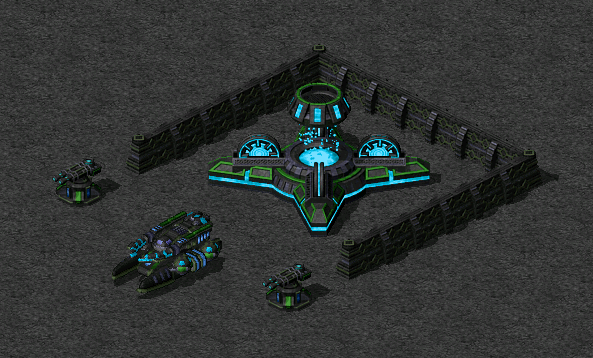 Phantom Singularity Catalyst is Phantom's superweapon structure that provides access to Singularity Collapse superweapon.
Until next time.
FOLLOW PROJECT PHANTOM




Edited by Starkku, 08 September 2019 - 11:53 AM.