I'm going to talk about a tool I developed some days ago but I haven't finished it until today.
One of the problems when you are creating a TS map in Final Alert 2 is that FA2 not reads the new palette, only the Desert palete (isodes.pal) inside ra2md.mix. Ok so this tool patch (and unpatch
) ra2md.mix with the new colors of the TS terrain. When you have finished you can restore the original file to the original state.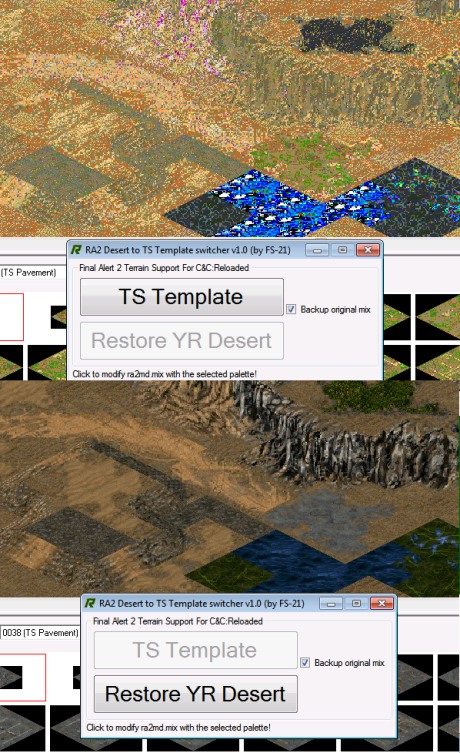 For extra security, there is a check box (see the screenshot) that when is checked does a full copy of ra2md.mix (200MB aprox.) in your game folder (with .backup extension) and instead if unpatch it that backup is used for restoration. About a better FA2 support, for now I haven't finished it but this tool will help you in meanwhile...
You can find it in the
Downloads section
.
Tip: if you put that executable in your "C&C:Reloaded folder -> mod\" and then you enable the mod a copy in your game folder is made.
Edited by FS-21, 13 July 2012 - 05:35 PM.