This time it's a media update plus a small status update as well.
Let's start on a less light note. As you might or might not have noticed, there hasn't been a lot of going on for Project Phantom in past few months. This is not without a reason. My motivation to work on the mod dropped dramatically a couple of months ago as a result of some circumstances that shall go unmentioned in this article and because playtesting of the mod revealed that the gameplay of the mod might require several, possibly very drastic reworks to put it back on it's track to perfecting the gameplay balance. Since then I've been taking a break of sorts from the development and most of the things you see me post below are in fact from March or early April. This was necessary, as continuing to work on a single project for years without a longer break in between might take it's toll on anybody.
Because things are not going to work themselves out by itself over a night and I want to take my time with this project to ensure that the end result will be as awesome as possible, it is entirely possible that the trend of a rather low public activity will be going on in the future as well, possibly for months. Related to this, I was planning to rework the content of
Project Phantom website
for the next public progress update to include most up-to-date information available so far, but because of high amount of changes expected to the mod, this has been delayed to indefinite future. I did, however, update the site layout of the site exactly as I planned to.
Once the development issues have been solved, it is likely that there shall be a surge of news released once again, likely accompanied by brand-new video footage of the mod. Time will tell, however.
Onto the actual content of this update, here are some new units/unit graphics, belonging to various factions. Click one of the small images to see a full-sized one.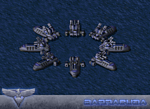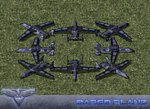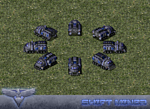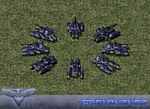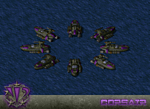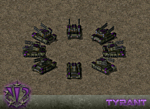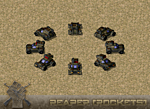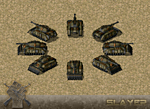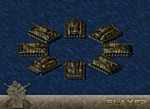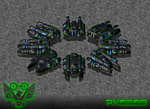 Barracuda Gunboat body original voxel made by
Daz
, Allied Cargo Plane original by
Mig Eater
, Prominence Tank, Tyrant Flak Tank body, Slayer Tank body originals by
Bu7loos
and Reaper Buggy mortar mode turret by
MadHQ
.
Following is also a set of other, assorted updates.
A doodad addition - spotlights & spotlight towers. There are two sets of these structures, one where the spotlight won't rotate automatically (instead it is static and determined by the direction of the structure set in map editor) and another where the spotlight will automatically follow enemy units, with the tower only following ground units and the normal spotlight only following air units, respectively.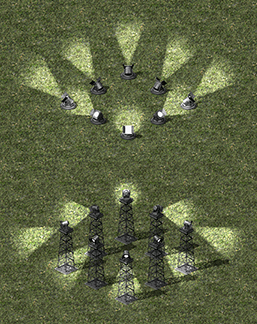 Other in-game content updates include new graphics for the capturable defenses, rework of the Conduit Tech Vault & new color scheme for the unique units available only from the Vault and two new defensive structures, one for the Eurasian Dominion and one for the Phantom Project.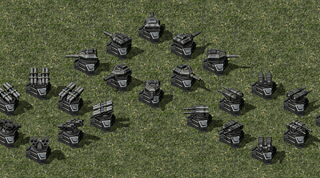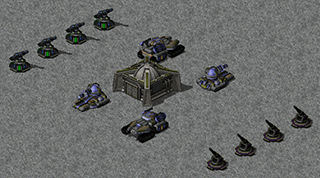 Continuing on the long line of graphical reworks, here are the recently remastered versions of the faction logos for the three playable factions.

And to match the reworked logos, a new set of loading screens for skirmish & multiplayer had to be created.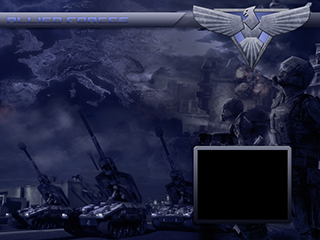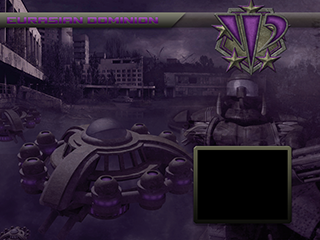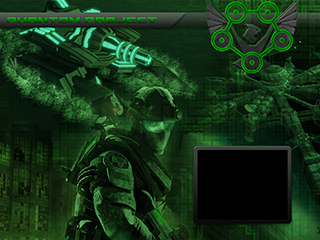 Additionally, there is a remade version of the 3x3 faction logo grid image that was shown in last update in January, with the remastered faction logos and some other tweaks to match the more recent lore developments. Check out the description of the image on
Project Phantom ModDB Image Gallery
to see which logo belongs to which faction, if you didn't already know or wasn't able to guess. Lastly, there is a preview of new sidebar graphics for Allied Forces faction.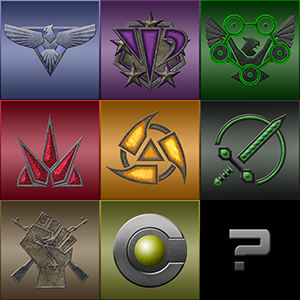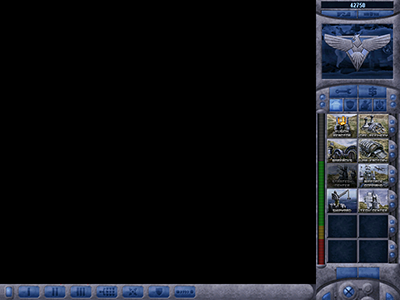 Until next time, farewell.
FOLLOW PROJECT PHANTOM




Edited by Starkku, 30 August 2018 - 06:34 PM.