C&C: Reloaded 2.1 released with latest CnCNet support and tons of changes.

The most noticeable changes of this release are:
- Save / Load games fixes. Specially the missing name of some TS missions.

- Apocalypse tank replacement in the alternative Soviet tech tree.
Unlike the standard Apocalypse tank it has no air weapons. Enemy units that are being grinded can't move and/or attack.
Grinded mode produces money when the enemy unit is destroyed: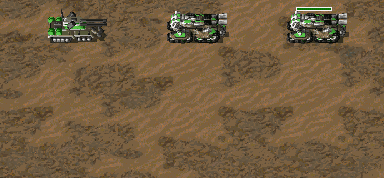 - Nod receives naval anti-air support with the Hydra submarine.
It has 2 working modes: surface and submerged.
=> In the surface (default behaviour) it can hit ground and air targets with the twin missile pods.
=> When submerged it switch the missiles with waterproof missiles that function like torpedoes.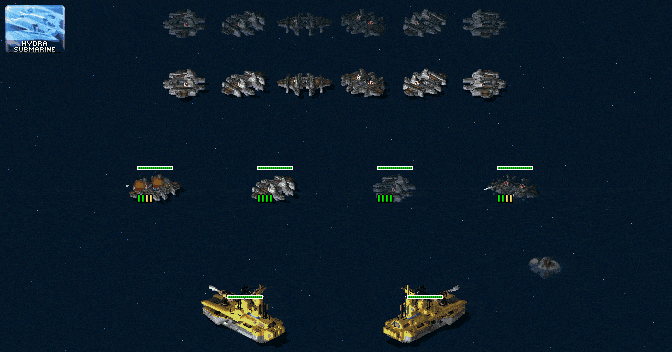 - Added 2 units available at the civilian Tech lab:
-> Mobile EM-Pulse. The old TS:Firestorm unit with a portable EMP cannon. Until the charge is full it can't fire.
-> Guardian tank. When deployed it paints targets making them a 50% more vulnerable.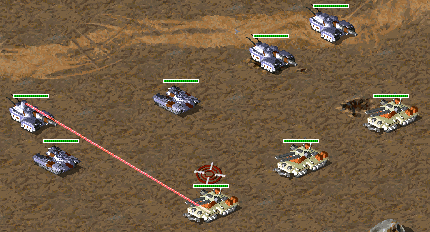 - Added the EMP Cannon for GDI and Nod. This Super Weapon has a limited attack range around the structure like in Tiberian Sun.
- Added the "Free for All" Game Mode. No alliances allowed.
- AI tweaks, fixes and improvements.

It can be downloaded in the downloads section:
http://reloaded.cncg...downloads&t=001
If somebody is interested to read the full changelog, please visit here:
https://forums.revor...ures-changelog/
Edited by FS-21, 03 December 2020 - 01:10 AM.