The mothership is either missing its shadow frames, or it is duplicated on them. Either way, simply add a number of empty frames after the ones with the mothership (for example, if the mothership's shp has 3 frames total, add 3 empty frames on the end), or, if the mothership has 2 frames and both are the same, simply clear the 2nd one.
MEVITAR!!!!!!! You have aliens too... haha Mevitar and Omega Bolt are here, they smelled Aliens, cyborg and such.. which interests them... Mevitar, you know, that is shitty because we cannot make airborne spawner. Therefore you were forced to make ground hover unit which spawns small aircraft to serve as ,,ground aircraft carrier". I also wanted to make planetary assault carrier, but cant. I made years ago gorund one, but its not here now.
About mothership.
Well problem is, mothership has 1 frame only. I added empty frame and it has no shadow at all, as you can see from screenshots now.
Rest of you, and awesome people like Apollo, m666, sansko, OmegaBolt, Allied General, mevitar, Beowulf, Speeder (I know you are watching my thread all time, I can see you buaaaaaa), people I updated this thing. Thanks to Apollo, that amazing cool extra helpful guy, work is less, guy just saved my time which I would spent on buildings. Also even on vehicles, you can see that recolored Yuri's vehicles are little better now, and I did them faster.
here are screenshots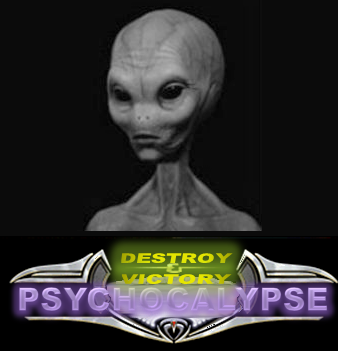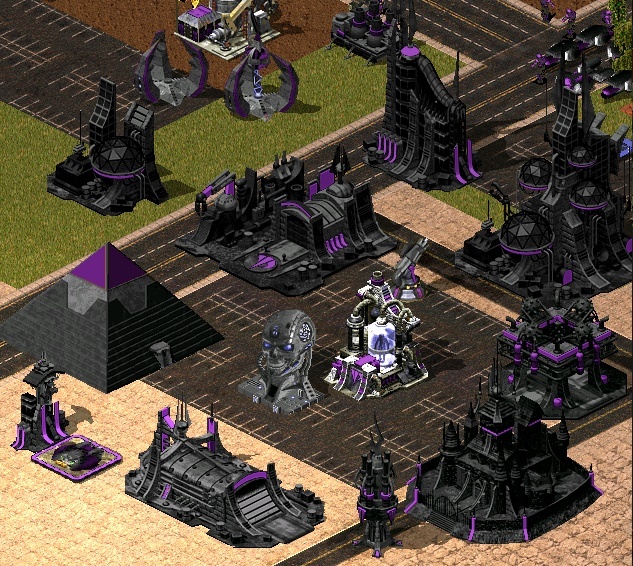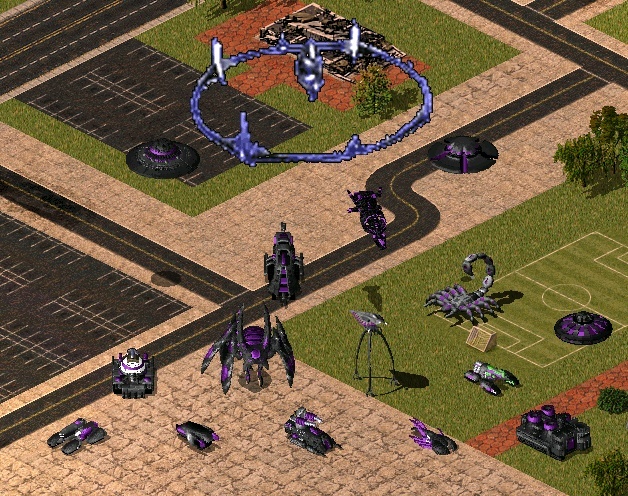 sansko, man, now I wont merge Aliens with Yuri, I managed to recolor buildings as it is supposed. They adapted only Yuri's buildings and few units to their style and need (they gave him good amount of technology anyway, now just taking what is their).